Federer's Supreme Greatness Secured in Melbourne

When Roger Federer gracefully dropped to his knees on the court of the Rod Laver Arena, the disbelieving joy etched all over his face told the whole story.
With 89 career titles and a record 302 weeks as world number one, the Swiss' greatness was never going to be disputed. However, the triumph in Australia over his arch-rival in Rafael Nadal, to win an 18th grand slam and draw four clear of the Spaniard, ensured beyond all doubt that Federer's invincibility in tennis will forever be judged supreme.
At 35-years-old and after an injury-ravaged campaign in 2016, few would have penciled the Swiss Maestro down as their favorite for the Australian Open. Certainly, even fewer would have backed him, when he fell a break down in the fifth set of the final. Yet, this extraordinary competitor surprised us all, once again.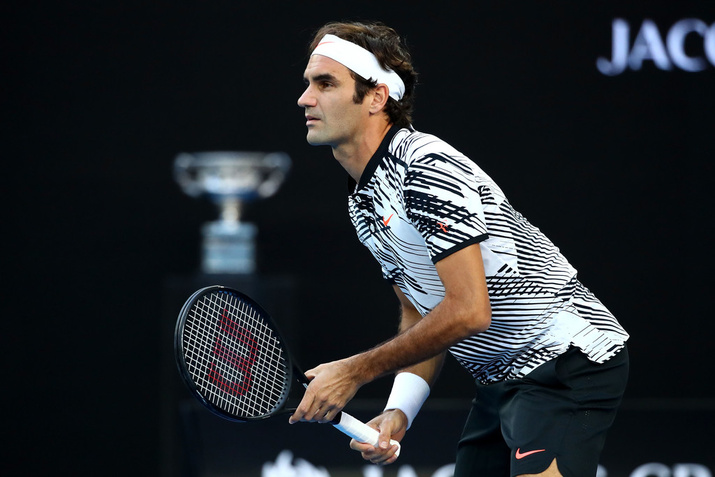 The stunning accuracy in his mind-blowing aggressive play during the final few games showed why so many see Federer as one of the greatest sportsman ever. Precision, perfection, and style oozed from his racket in the very tensest of circumstances.
Even, Nadal conceded that there wasn't much he could do to stop his historic enemy in that final set from picking up the trophy. And to hear that from a major rival and a 14-major champion, says something.
"This one has a very special, different taste than all other Grand Slams I ever won. Coming back, getting older and people writing me off maybe, makes this one so unique," said Federer to Time Magazine.
This dream story, of a golden oldie reliving past glories under the Melbourne night sky against his retro rival, was one for the ages and surely only comparable to Jack Nicklaus winning the 1986 US Masters at the age of 46.
Indeed, to put it into context, his win in Australia came in incredible circumstances. Beating three top 10 players in Tomas Berdych, Kei Nishikori, and Stan Wawrinka to reach the final was worthy enough of admiration. But, to then overcome his nemesis in Nadal, for only the third time in 12 slam matches, after six months out of action, is nothing short of phenomenal.
When Hawk-Eye determined, that he had become the only man to win three slams on five occasions, Federer celebrated as intensely as he did in all his previous major successes. His genuine love for the game has never wavered and has been typified by his inner desire to return to winning big prizes after all he's already achieved.
Certainly, it's sometimes easy to forget his sheer longevity at the top. A browse through the history books will tell you that his maiden grand slam win came 14 years ago, at Wimbledon in 2003, whilst his second consecutive US Open in 2005 came against Andre Agassi, a player from a different generation. Thus, it's with huge appreciation that we saw this champion rise again.
Ironically, the shock element was almost equal to when Federer first broke on the scene by defeating four-time defending champion, Pete Sampras, against all the odds, as a 19-year old in the fourth round at Wimbledon, nearly 16 years ago.
He has seen it all. He's faced the past, present and future generations of tennis, yet here he still is, in 2017, with another grand slam title in his hands. That alone makes him the best of all time.