The Fab Five, Reloaded: US Open Women's Contenders Capsules

This sequel to the capsules on the US Open men's contenders looks at the leading ladies to watch in New York.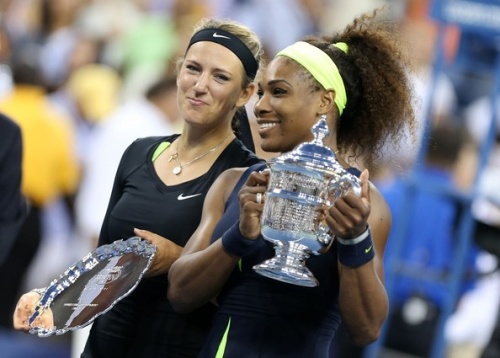 1) Serena Williams: The US Open may play a more central role in Serena's season than it looks at first glance. Thoroughly dominant at non-majors this year, the world No. 1 fell by the quarterfinals at the Australian Open and Wimbledon. Those trends reversed what we have come to expect from Serena, who built her career on bringing her best when it mattered most. She still brings her best against whom it matters most, for she holds massive head-to-head advantages over every member of the top five. None of her main rivals has defeated Serena at a major since Maria Sharapova's victory at Wimbledon in 2004, so her greatest threats often come from unheralded foes. Her last four losses at majors have come against Ekaterina Makarova, Virginie Razzano, Sloane Stephens, and Sabine Lisicki, none of whom ranked in the top 20 at the time. The spotlight in New York has unglued Serena in recent years, such as 2009 and 2011, but her discipline has shone through more than ever in 2013, as her eight titles prove.
2) Victoria Azarenka: She served for the US Open title last fall but, like Sisyphus, must climb from the base of the mountain again. Azarenka's results on the summer hard courts, a Premier final and a Premier Five title, impressed more than the form with which she achieved them. Still, she has not faced a match point before the final on an outdoor hard court in 16 months. The fiery Australian Open champion showed in Melbourne that she can handle the hostility likely to surround her in New York. More importantly, she showed in Cincinnati that she may have turned a page in her matchup with Serena. Azarenka has won both of their hard-court meetings this year, neutralizing the American's serve and shot-making with her pinpoint returns and all-court consistency. On the other hand, this situation may have motivated Serena to reclaim her control over what threatens to become a real rivalry. Either way, both women have separated themselves from the rest on hard courts over the past two years, so a rematch is plausible.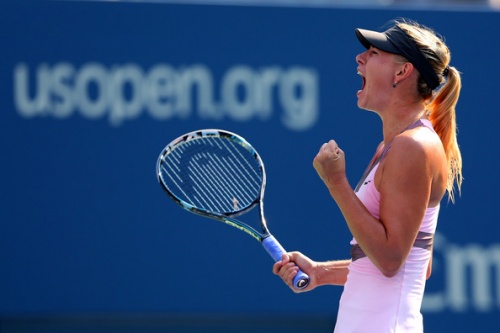 3) Maria Sharapova: Never a woman to flinch from a marketing opportunity, Sharapova is exploring the possibility of playing the US Open as "Maria Sugarpova" to promote her candy brand. At some level, the world No. 3 may recognize that her greatest potential this fortnight may lie in the marketing area. Sharapova has advanced to the quarterfinals only once at the US Open since 2006, a semifinal run last year high in adversity and low in quality play. She arrives at the 2013 edition without a coach, rusty after a hip injury, and with only one victory since Roland Garros. A first-half player in this phase of her career, Sharapova still soaks up the New York spotlight better than anyone else in the women's draw. Her power resonates through the fast courts as much as her shriek, although the speed also can catch her feet unprepared. More consistent than ever in 2012-13, Sharapova holds the momentum in her rivalry against Azarenka, who stopped her here last year. But the Serena matchup seems a lost cause.
4) Agnieszka Radwanska: A golden opportunity eluded her at Wimbledon, where she could have won her first major without facing anyone in the top five. Winless in her career against Serena, Radwanska suffered a string of losses to Azarenka in 2012-13 and generally has struggled against Sharapova. The world No. 4 does own a pair of key victories over the Russian on North American hard courts, however, while she played Serena very close in a Rogers Cup semifinal. Like Azarenka, Radwanska produced better results during the US Open Series than her form indicated. As a loss to Dominika Cibulkova in the Stanford final showed, she remains vulnerable to a slugger on a hot streak, even those outside the elite. The Pole never has advanced past the fourth round in New York, or past the quarterfinals at any major except Wimbledon. Radwanska may arrive bearing an emotional burden, having attended her grandfather's funeral in Poland a week before. Or perhaps that setback will inspire her by putting the tennis in perspective.
5) 2011 major champions: This hybrid beast has three heads named Li Na, Petra Kvitova, and Samantha Stosur. Each of them has the talent to blaze through a fortnight untouched to the title. None of them has done it since their breakthroughs that year at Roland Garros, Wimbledon, and the US Open, respectively. Li has come the closest of them by far to seizing more major glory, falling just a set short at the Australian Open this year after dominant victories over Radwanska and Sharapova. On the other hand, Stosur has earned by far the most success at the US Open. Whereas neither Kvitova nor Li has advanced past the quarterfinals in New York, Stosur claimed the 2011 title with a shocking upset over Serena. Each woman has won a single title this year, Kvitova the most significant in Dubai and Stosur the most recent in Carlsbad. Since each of them often needs time to settle into the tournament, their early draws could hold the keys to determining who advances the furthest.
This general preview series extends tomorrow to US Open dark horses from both Tours, then to draw previews on Thursday and Friday.