End of April Recap: Stuttgart, Barcelona, Bucharest, Marrakech

Maria Sharapova: Before the Porsche tournament in Stuttgart began, the defending champion proclaimed that one never can have too many Porsches. Sharapova backed up those words with a stirring title defense, which required over nine hours of tennis in a four-day period. Resuming where she left off from an undefeated red-clay campaign in 2012, she plowed through a challenging draw of two top-ten opponents and two former Roland Garros champions. Sharapova showcased her improved fitness in playing three-setters in three consecutive days before solving occasional nemesis Li Na in the final. Also apparent from the lunging lefty forehand that she hit on a key break point against Li was the determination that has served her well on clay.
For its part, Porsche will have felt delighted to announce a three-year partnership with Sharapova this week. The luxury car manufacturer and the statuesque champion fit together perfectly: powerful, elegant, loud, high-maintenance, and committed to constant improvement.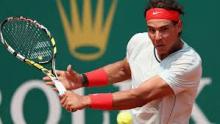 Rafael Nadal: Much of his comeback this year has run contrary to expectations, unusual for someone normally so predictable. Having won his first hard-court tournament since 2010 at Indian Wells, Nadal then lost at Monte Carlo for the first time in nearly a decade. But his eighth Barcelona title this week may have restored him to his usual trajectory and raised his spirits after his most recent loss to Novak Djokovic. Nadal did not drop a set en route to the title, dominating heavy server Milos Raonic in the semifinals and extending his perfect record in finals against fellow Spaniards to thirteen. Defeating Nicolas Almagro for the Barcelona title, Rafa rarely needed to leave his comfort zone in claiming an eighth title at the tournament closest to his Mallorca home. Not even playing two matches in one day in this rain-beleaguered week could disrupt his concentration.
Honor Roll: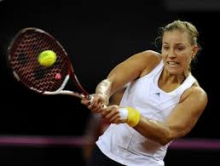 German women: Home hopes always have fared well in Stuttgart, highlighted by the unexpected title run of Julia Goerges in 2011. This year proved little different, although Mona Barthel and Andrea Petkovic could not escape the first round. The recently struggling Sabine Lisicki rebounded with two main-draw wins, one over former No. 1 Jelena Jankovic, to reach the quarterfinals. Perhaps recalling what she accomplished here two years ago, Goerges emerged from her own doldrums to come within a tiebreak of upsetting world No. 8 Petra Kvitova. As one would expect, the strongest result came from sixth-ranked Angelique Kerber, who battled Sharapova fiercely through a three-set semifinal in the Russian's most arduous match.
Li Na: Finally, 2013 has shown us what Li can produce over an extended period when her body and mind are both in the right place at the same time. At each of her tournaments this year, the world No. 5 has lost only to a higher-ranked opponent who eventually won the title. Waiting so long for this sustained consistency adds a bittersweet tinge to her surge, but her brisk ball-striking, crisp technique, and well-rounded arsenal of weapons may not fade for some time yet. Li cruised past her first three Stuttgart opponents, admittedly of varying quality, and played Sharapova closer than the scoreline showed.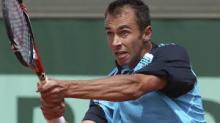 Lukas Rosol: More than just a one-day wonder, he has climbed well inside the top 50 less than a year after he upset Nadal at Wimbledon as the world No. 100. Rosol may earn himself a seed at majors soon if he can repeat the display that won him his first career title in Bucharest, where he upset three seeds. After a three-set victory over top-20 opponent Andreas Seppi, the Czech brought out the wrecking ball in conceding just 14 games over his last three matches. Rosol dropped serve only once in that span, proving that his massive first strikes can penetrate the sport's slowest surface.
Milos Raonic: Like Rosol, he has accumulated his main credentials on faster surfaces. A second straight semifinal in Barcelona for the towering Canadian thus marked a fine accomplishment, especially built as it was on victories over streaking opponents Ernests Gulbis and Tommy Robredo. Raonic's stamina allowed him to weather a third-set tiebreak against the latter in his second match of the day on Friday, impressive for someone of his size. The tired-looking loss to Nadal that followed brought him no shame.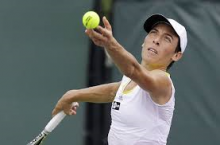 Francesca Schiavone: Just when we start to discount her, she reminds us of her presence. Schiavone won the small event in Marrakech, littered with clay specialists, without dropping a set. Since she had not strung together more than two or three wins at a time in recent months, the achievement will have injected her with timely confidence early in her favorite part of the year.
ATP runners-up: Plenty of other Spaniards shone this week beyond Nadal, and among them was the man whom he defeated to win Barcelona. A quarterfinalist and nearly a semifinalist at the Australian Open, Nicolas Almagro breezed through the draw at that 500 tournament with three straight-sets victories over seeded opponents. He threatened more than once in the first set of the final, putting Nadal under pressure with his blazing backhands. An unseeded finalist in Bucharest, meanwhile, Guillermo Garcia-Lopez won four consecutive three-setters there, two after losing the first set. These performances illustrated Spain's depth on clay below the highest level of the rankings.
Tommy Robredo: The veteran who won Casablanca earlier this month continued that surprising resurgence from injuries with a Barcelona quarterfinal appearance. A former member of the top ten, Robredo scored impressive victories over seeded opponents Grigor Dimitrov and Tomas Berdych. Keep an eye on him as a possible dark horse in the upcoming tournaments.
Bethanie Mattek-Sands: At a tournament where seven of the eight seeds went to top-ten women, a qualifier outside the top 100 reached the semifinals. Doing the hard work herself rather than relying on upsets around her, Mattek-Sands upset world No. 7 Sara Errani in the second round and dominated Lisicki the next day. Her run showed how much results in Stuttgart's indoor conditions can diverge from those on more typical, outdoor clay surfaces.
Passing Grades: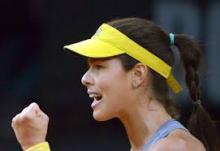 Serbs: In an idle week for Djokovic, his compatriots still managed to produce some notable headlines. Probably the most impressive came from Ana Ivanovic, who followed her strong Fed Cup effort in the Porsche Arena with her best result ever at the Stuttgart tournament. Ivanovic has evolved into a greater threat on hard courts than clay over the years, but she won a set from Sharapova for the first time in six years with inspired shot-making from her forehand and return of serve. Battling tenaciously until the final points, she remained the top-ranked Serbian woman just ahead of the resurgent Jelena Jankovic. This older Serb toppled a battered Samantha Stosur in her Stuttgart opener for her best win of 2013. Again the top seed at a small ATP tournament, Janko Tipsarevic fared no better than he has for most of the year in suffering an early loss at Bucharest. A notable headline, but not a good one.
Gilles Simon: Ineffective for most of the spring, Simon extended his streak of victories in Bucharest to 16 before bowing to Rosol in the semifinals. He will rue his inability to convert eight break points in that match, betraying a lack of belief despite the overall step forward.
Samantha Stosur: A two-day rain delay in Fed Cup forced Stosur to play two matches on Monday to keep Australia in the World Group. The proud Aussie won both of them to accomplish that goal, but she paid the price with an opening-round Stuttgart loss. A leg injury has troubled Stosur in recent months, and she should monitor it carefully at this crucial stage of the season.
Petra Kvitova: She displayed impressive spark and courage in turning the tide against Goerges after a dismal opening set. Kvitova has put her disastrous start to 2013 firmly behind her, now winning the majority of the matches that she should win. On the other hand, she would have fallen resoundingly to Li had the latter not coughed up a huge second-set lead. Unable to exploit the opportunity, Kvitova handed the match straight back to Li anyway.
Lost Their Homework:
David Ferrer: Probably still reeling from the match point that slipped away in the Miami final, he exited Barcelona in the first round to Dmitry Tursunov, nobody's idea of a clay specialist. The ever-honest Ferrer called the match his worst in years, which seemed an accurate assessment. He needs to turn around his fortunes at the earliest opportunity with plenty of May points to defend.
Caroline Wozniacki: A runner-up here two years ago, when she held the top seed, she exited Stuttgart in the first round this time to Carla Suarez Navarro. Spurning early opportunities, Wozniacki faded quickly when the match turned against her. We might not hear much from her until the US Open Series, considering her mediocre history on clay and grass.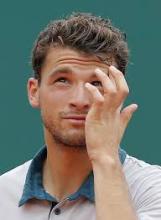 Grigor Dimitrov: Throughout his still-budding career, this young star typically has followed an impressive result with an early stumble. That pattern persisted when Dimitrov lost his Barcelona opener after reaching his first Masters 1000 quarterfinal in Monte Carlo. Perhaps Sharapova's boyfriend should consult her for advice on how to maintain his consistency from week to week.
Dominika Cibulkova: She took a wildcard into Marrakech as the top seed, only to withdraw in the wake of a demoralizing Fed Cup collapse by Slovakia. A Roland Garros quarterfinalist last year, Cibulkova has played some of her best tennis on clay and will look to rebound in Portugal next week.
Gael Monfils: Plagued by serious knee and back injuries for most of the past year, the Frenchman cannot stay healthy long enough to find his rhythm. An opening win in Bucharest shed a ray of hope, only to vanish when he retired in the next round. Monfils has grown understandably frustrated with these physical woes, which could shorten the career of this spectacular athletic talent.