Dominate the Tiebreaker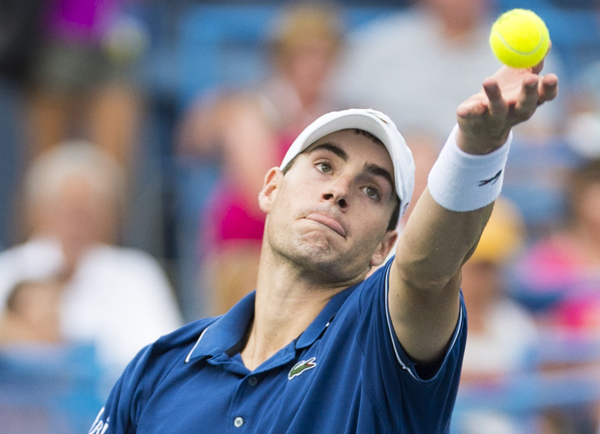 When tennis games are tied at 6-6, a tie-breaker is used to determine the winner of a set. During this critical situation, Brad Gilbert, former ATP pro and author of Winning Ugly, tells recreational players to stay calm and focused, and approach the tiebreaker with simplicity. "I always tell club players, 'You don't get three points for a screaming winner!' At the 3.5 and 4.0 level, tiebreaks are decided on unforced errors more than anything else. And chasing the winner gets you into trouble." Sooner or later, most players face a tiebreaker. Some of the tours best players offer their advice for approaching this decisive situation.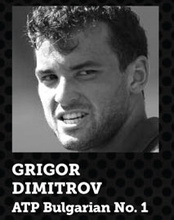 GRIGOR DIMITROV
ATP Bulgarian No. 1
"Every pro player has his own way of dealing with a tiebreak; it's one of the most important things in tennis. You never know what's going to happen. Sometimes, one shot can change the whole momentum of the tiebreak, so you've got to be prepared for that. But you have to have a positive mindset and really believe you're going to win it."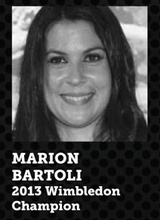 MARION BARTOLI
2013 Wimbledon Champion
"Normally, it's the person who is trying to attack who has the advantage in a tiebreak. I'd say that 80 percent of the time, the player who is dictating will win the tiebreak. So my advice would be to stay positive and try to take charge of the rallies. The first points are extremely important, so if you can get off to a quick lead, like 3-0 or 4-1, you have a huge advantage."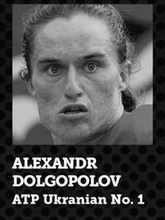 ALEXANDR DOLGOPOLOV
ATP Ukranian No. 1
"If you're playing someone who's better than you, I suggest being more aggressive. For example, if I had served for the set and then he came back, I would probably be more aggressive. If he was playing average and making quite a few mistakes, then I would wait a bit and be more patient. A tiebreak is pretty much a lottery, but the first point is really important."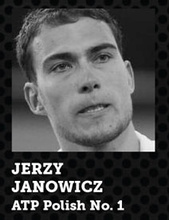 JERZY JANOWICZ
ATP Polish No. 1
"The most important thing is to focus on every single point especially on your serves, as those points are the most vital. Personally, I always try to play aggressive in a tiebreak whatever the situation because that's my game. I can't afford to play too defensively, so I have to look for the big shots and go for them; so if you're a taller player, then that may be the right strategy for you."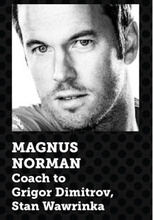 MAGNUS NORMAN
Coach to Grigor Dimitrov, Stan Wawrinka
"In the tiebreak, you really need to focus on holding your own serve. Concentrate extra-hard on winning those points and then wait for the opportunity to strike some good returns. If you're winning your service points comfortably, they're going to be under even more pressure."
"So many club players think the tiebreaker is the pinnacle, and if they don't win it, then an hour is gone and the time is wasted. They tend to think more about what could be lost as opposed to taking one point at a time and focusing on what's happening." –Brad Gilbert
This article is from the Nov / Dec 2013 issue

SOLD OUT

Subscribe now and you'll never miss an issue!