Djokovic Dispatches Zverev In London

One of the very good moments of Novak Djokovic's half year of very good moments occurred two weeks ago in Paris in a contentious, testy quarterfinal with Marin Cilic. As Djokovic sighed and continuously blew his nose into a tissue hanging permanently from his pocket, Cilic was on the rampage. The Croat tore through a near-perfect first set, then took the initiative again, pushing the new number one after the match extended to a third set.
At 3-3 in the final set, Cilic pounced. He roared to create a break point, then immediately struck, angling a sharp forehand inside-out and boldly approaching the net behind it. Against almost all other opponents, Cilic's aggression would have elicited an error or an easy final volley, but Djokovic simply changed directions and fired an impossible backhand down the line. It officially only leveled the match at 3-3 deuce, yet it was the de-facto match point. The Serb didn't lose another game, rolling to take the set and match 6-3.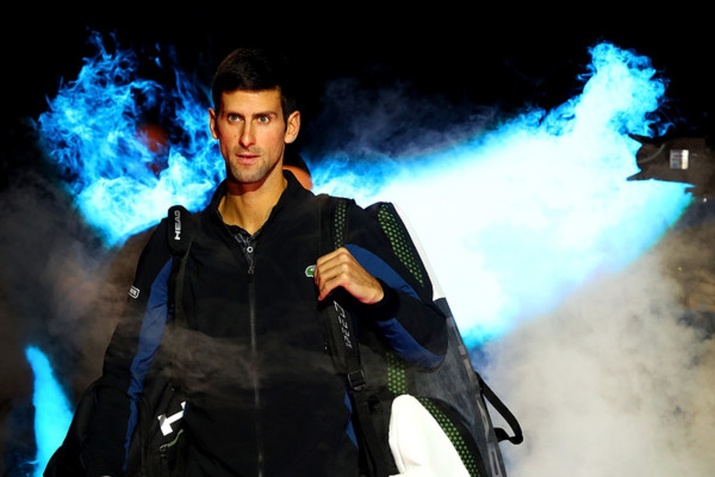 Yesterday, it was Alexander Zverev's turn to enter the ring as he faced Djokovic in their second-round robin match under London's lights. After Djokovic's otherworldly 6-1 6-2 demolition of Zverev in Shanghai and the shoulder injury that has preoccupied the youngster for much of the second half of 2018, it wasn't tipped to be close. But, for eight games, the German went above and beyond the low expectations set by his shoulder injury.
Through four service games, Zverev reminded all onlookers of his bursting talent and the breadth of his abilities. The German served at his limit, landing 81% first serves, hit 6 aces and piecing together holds so effective that the best returner in the galaxy admitted that he simply couldn't read it. As the rallies extended, it quickly became clear that Zverev was actually winning many of them. His movement was seamless, and he defended his backhand with ease – he seemed to take several pages from Djokovic's book.
At 4-4, Zverev generated the first break points of the match. He missed one after a great first serve from Djokovic, and a second after his passiveness allowed the Serb to take control after a long match. And then, that was it. The magic was gone. Zverev stepped up to serve and everything had changed. He shanked errors of both groundstrokes, and then gave away the set with a double fault. After pushing the number one throughout the first set, Zverev would win only one game, losing the match 6-4 6-1.
There are times when Djokovic simply smothers opponents, as he did in his first round robin match against John Isner. Against arguably the greatest serve in the history of the ATP, which landed 69% first serves and functioned as well as ever, Djokovic fired countless winners. He rendered Isner's serve impotent. After such a thorough neutralization of Isner's greatest strength, the American could only applaud.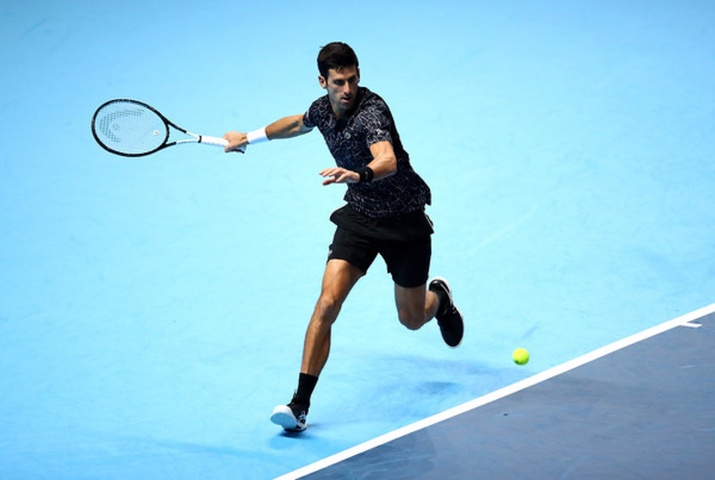 "He is No.1 and No.2 and No.3," said Isner afterward. "He's the best returner I've ever faced for sure. I've said that before, too. So, he's a very good tennis player."
But this isn't the only challenge of facing Novak Djokovic at times like this when he is winning everything in sight. It also lies in these matches, when Djokovic isn't playing his best, yet his aura still looms. For the challengers, the knowledge that he can always kick up his level and triumph never leaves. The understanding that every missed opportunity could be their last. Even when a player manages to stay with him, there are a million of reasons why they could end up losing it. And they normally do.
In Djokovic's post-match interview, he lamented the level from both players. Once again, he had marched around the court with a tissue in pocket, a cold slowing him down. In both his post-match interview and later press conference, he suggested that the German must have picked up an injury or been under the weather.
"I think also it seemed like Sascha was not feeling really great, definitely not playing well, especially from the back of the court," said Djokovic. "He made a lot of errors."
He was onto something. After all, there are few known antidotes to physical and mental afflictions that come with facing Novak Djokovic at his best.