Djokovic Continues Strong Play At ATP Finals

Novak Djokovic continued to play at a level beyond even the loftiest delusions of his opponents by booking himself into the final of the Nitto ATP Finals with a 6-2 6-2 demolition of Kevin Anderson.
It was a victory in which Djokovic showed all the dimensions of his complete game. The Serb, who is yet to be broken in London, served at an extremely high level, he was a wall on his return and defense, and he complimented it with biting aggression throughout the match. Anderson simply could not stay with him.
After the match, a disappointed Anderson lamented on his performance.
"From my side, it was pretty disappointing," said the South African. "I didn't really play a very good match. I felt very unsettled right from the beginning. In order to have beaten him, I would have needed to at least be feeling very comfortable, moving well, executing at a high level, serving well. Just wasn't able to do any of that.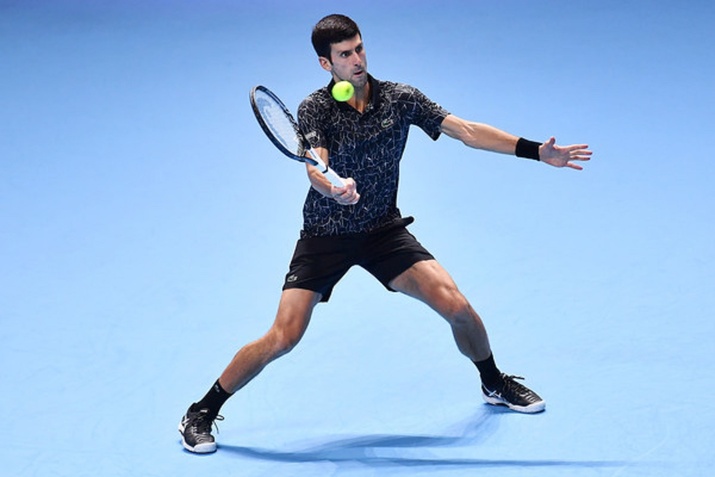 The world number six further highlighted the difficulty of raising your level when you don't immediately arrive with your best level against the world number one.
"Where it gets tough is he doesn't give you any room to find your way in the match," he sighed He's just on you the whole time. It was really a tough match for me today, very tough at times being out there because I wasn't feeling great. He makes life even more difficult. But, I mean, that's why he's one of the best players of all time. "
Interestingly, Anderson was quick to recognize the effectiveness of the South African's serve, and he pointed out that the stroke is likely better than it was at the Serb's peak.
"From an outside perspective, it's remarkable what he's done since Wimbledon, the tennis he's playing, some of the stats," said Anderson. "I can't imagine he was more dominant on serve even in his best years than he has been especially these last few months. This week has been really impressive. I don't think he's been broken this week."
For Djokovic, the Serb underlined that his serve, the most affected shot by the elbow problems, which forced him into a 6-month layoff and eventually surgery, is still a work in progress despite the dominance of the stroke throughout the second half of 2018.
"It's still ongoing work," he said. "It will continue because I feel like I always can improve in that shot. Obviously glad that my opponents feel like I'm improving in my serve, because it is ultimately the most important shot in the game. I thought I was also backing up the serve with the first shot in the rally very well through the entire week. That allowed me to kind of protect my service games, win them all so far in the tournament."
"But, you know, I think the source of it all is always kind of reminding yourself why you play this sport and trying to find ways to motivate yourself to be committed and to do the things repetitively day in and day out, which is at times quite challenging mentally, of course physically. In the end of the day, it comes down to whether the mind serves you or you serve the mind. I try to take control over that and over my destiny, how things work out. Sometimes things look quite easy or routine from the side of the court, but they're much different in person. You just have to earn everything. Nothing is given away for free."
And so, the Serb moved onto his seventh final at the ATP Finals while chasing his sixth title, where he will face Alexander Zverev of Sunday evening. He did so while surrounded by a series of interesting stats: the victory marked his fifteenth top 10 victory of 2018, all of which have come in the second half of the season and he now holds a 14-match streak over the elite.
His path in London is almost certainly the tallest set of players that anyone has ever had to face to a title or runner-up finish, the average height of Isner, Zverev, Cilic, and Anderson coming in at 202 cm (or 6ft7 ½).