Diego Schwartzman: Tapping Potential And Defying Odds

At 5'7" and 141 pounds, Argentine Diego Schwartzman fits the description of a welterweight boxer, but he chooses to compete in a tall man's sport. I Googled Diego Schwartzman following his dynamic Roland Garros wins over Borna Coric and Kevin Anderson. The search yielded the following, "Chance of winning this grand slam 1.9%." It seems Diego does not abide by such a narrow view of his potential.
At age 25, Diego is riding high at a career-best ranking of No. 12. He has earned a French Open quarterfinal match-up with the King of Clay. His first slam main draw appearance was back in 2014, also in Paris. That journey took him from qualifying into the main draw where he eventually met and lost to Roger Federer in the second round. Later that year, he faced Novak Djokovic, losing in the first round of the US Open in straight sets. In 2017, he would come up against Novak again in Paris, this time it was a 5-set battle.
To some, it may seem his luck of the draw was less than stellar. However, those big moments provide golden experiences that practice can never replicate. Given the draw system, some players never see the opportunity to face titans of the game. With a glass-half-full perspective, Diego took full advantage of those moments.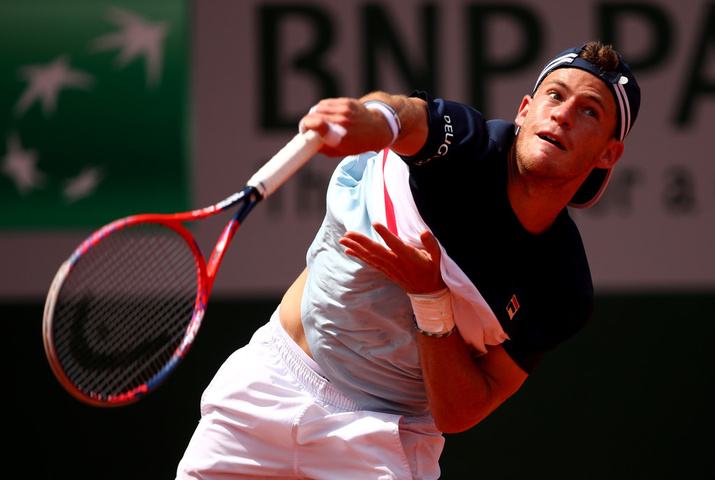 Steady Climb
As a teen, Schwartzman turned pro in 2010. His results were average until about 2015. Between 2015 and year-end 2017, he climbed from No. 88 to No. 26. Today, Diego is poised to break into the Top-10. Per current rankings, he and well-known Austrian stalwart Dominic Thiem are even at 26 tournaments played. This value is proof he is putting in the work.
2018-A year of progression
In January, Diego made headlines when he squared off against Nadal in the round-of-16 in Melbourne. Before a packed crowd in Rod Laver Arena, he pushed Nadal to a 4-set match including a tiebreak. His performance was indicative of tremendous heart and self-belief.
Rafa acknowledged the progression of Diego's game. He invited his friend to train at his academy in Mallorca. In jest, Nadal recently had this to say concerning future invitations, "I played with him at the academy, but I'm never going to invite him again, because every time he comes, he comes out much better (smiling). In February, Schwartzman also captured his second ATP title in Rio defeating Fernando Verdasco in straight sets.
Other noteworthy 2018 wins include the following opponents: Feliciano Lopez, Gael Monfils, Alexandr Dolgopolov, Adrian Mannarino, and Guido Pella. These wins also show his ability to match up against a wide variety of game styles.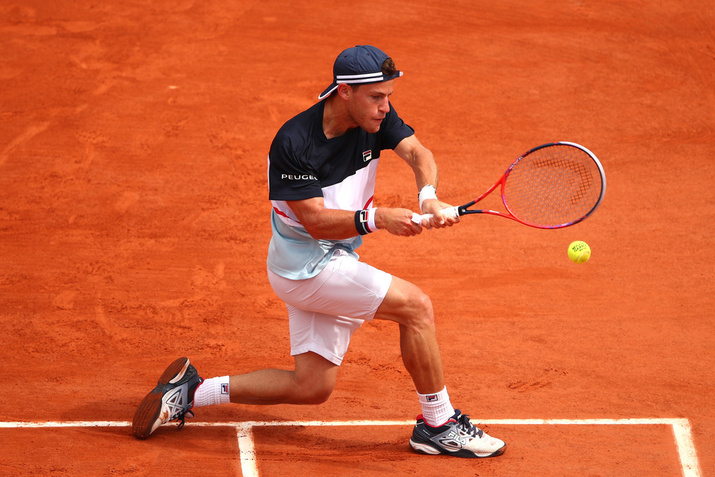 ATP Return Leader-No. 5
Diego's sweet spot is his return game. He is currently ranked 5th on the ATP Return Leader Board. That ranking is comprised of the following metrics:
1st Serve Return Pts Won
2nd Serve Return Pts Won
% of return games won
% of Break Points Converted
The stat that jumps out is break points converted. For perspective, Diego is at 42% for the year while Rafa is at 43.8%. The return category reflects the all-important ability to break the opponent. This number, an indicator of his ability to be dangerous no matter the opponent.
Concerning achievement, Andy Murray may have said it best, "When my career is over, I want to know that I reached my potential." Diego clearly has that mindset. Success does not come to the person who appears to have everything. Success shows up for the person who believes he can do anything and works to that goal.
As Schwartzman prepares to stand across the net from Nadal, he knows well the history of a 5-0 head-to-head and his friend Rafa, "the owner" of Court Philippe Chatrier. As he takes the court, Diego's ability to transcend what should happen and focus on possibilities may be his greatest weapon. When asked about playing Nadal, Schwartzman stated, "Always, always I believe."
(Photo Source: Clive Brunskill/Getty Images Europe)