Delray Beach: Tiafoe, Del Potro Look To Advance

In his Delray Beach debut last year, world No. 29 Frances Tiafoe took home the title. This year the American will try to win the tournament for a second time in a row, a feat accomplished only once in tournament history by Jason Stoltenberg in 1996 and 1997.
But to win again Tiafoe will have to contend with Argentine and world No. 4 Juan Martin del Potro who returns to the court to begin his 2019 season after his successful 2018, winning two titles—Acapulco and Indian Wells—and reaching the final of the US Open.
Del Potro is the top seed and the 2011 Delray Beach Open champion. For the last four months, del Potro has been injured because of a fracture in his knee. He says he's feeling much better and that he knows how difficult it is to come back and play a tournament like this. "But I'm ready for playing the match again and I know I will need a little bit of time to get confidence on my body, on my game, but I'm excited to be playing again, so Delray Beach is a good tournament for start.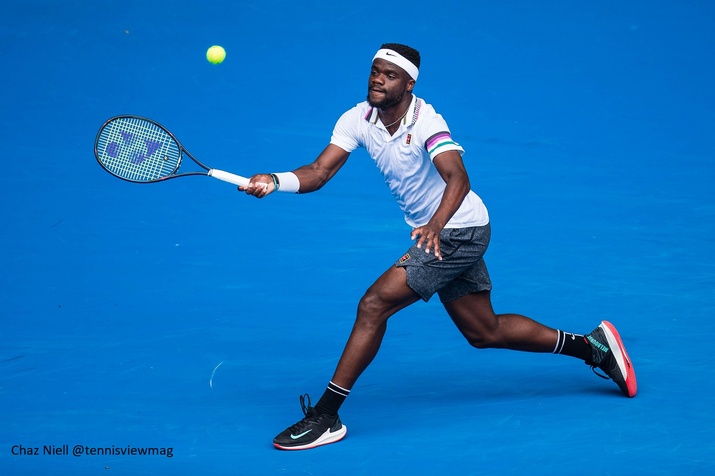 "I'm not feeling that I'm hundred percent yet because I need to keep practicing with other players and also to play a lot of matches to feel my body works in a good way, but someday I have to start to play and we decide to do it here in Delray Beach because I had good memories from the past, so I hopefully doing well."
In his press conference, when asked if he wanted to see more passion in tennis, del Potro said, "It could be fun. I like to be a passionate tennis player and sometimes we create a soccer atmosphere playing tennis and we love to feel that feeling but also you need big crowd, people who likes to get crazy watching tennis and I think it's happening often and we love it."
When asked what was going through his mind when he got hurt again after reaching the US Open final, del Potro said, "Horrible things. I thought that was the final of my life. I got the fracture on the knee that I never expect to have. After bad days, I'm starting to believe all my doctors again that I will play tennis soon. And I think I'm in a good way again to be competitive. After four month, I'm going to be playing a tournament, which is a good time. But I know how difficult it is to be ready for playing for big events and to hold the top positions in the ranking. And I know this way because I had it in the past, but this is my life and I know to deal with this problems.
"I have the experience doing comebacks," del Potro said, laughing. "But it's not good for me and for other players. I know it takes time and then you have to be having the confidence enough to move 100 percent to feel the body in good shape and then the tennis part coming.
"First of all I have to be healthy and then I will start to think about tennis, but Delray Beach is a good time to see how my knee works playing a match and then we will decide who's going to be next.
"This is a good tournament for playing tennis. I have great memories playing here that I love to do my comeback playing this event, and I have a lot of Argentinian fans coming to watch my game in this tournament so is a little bit special for me and that's what I decide to come and play this tournament.
"I love to play on hard courts. The main reason. I like to play on this surface. A good surface too before Indian Wells and Miami.
"When I have to think of my career or my tennis first of all I put the surface as priority. But also I would like to be playing in my country. I don't know when it's going to happen, but I feel almost the same playing this tournament because I have a lot of Argentinian people coming to watch and this is a good atmosphere for me."
When asked about Frances Tiafoe idolizing him and Tiafoe winning the title here last year and reaching the quarterfinals in the Australian Open, del Potro said, "Well Frances has everything to be in the top positions very soon. He has talent, the power to play long matches, the smarter things to be playing in front of the top guys also.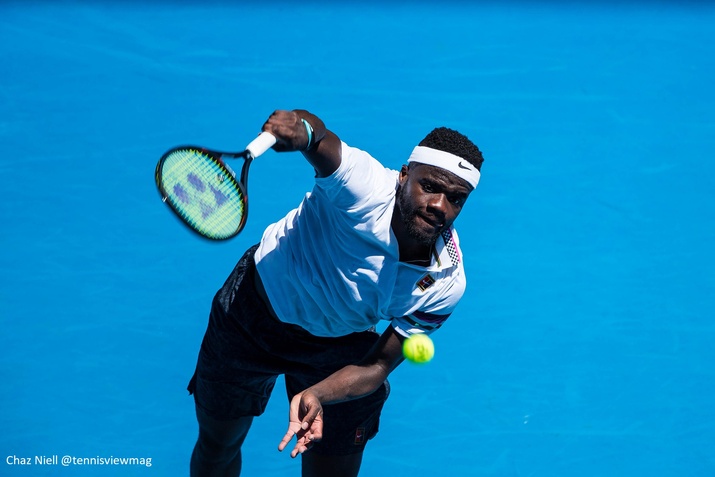 "I know he has a little bit of pressure behind his back because all the country are expecting too much on him. But he's going to be a better player in a very short period because he's already a good player for us, and I would love to watching him in playing finals and winning tournaments."
When asked about the field here at Delray, del Potro said, "I think it's a tough tournament. You have big players as Isner, Frances, Kyrgios—who never know what's happening with him." Del Porto gave a sly smile and laugh. "He has also the power to win all the titles and also many other players who can be a surprise, so this year's going to be an interesting tournament to watch."
When Tiafoe was asked if there was any pressure coming back as defending champion, he said, "I don't feel any pressure this year. It's another event. I want to do well. That's where my head is right now."
When told of the nice things del Potro said about him and that he knows how bright his future is, Tiafoe said, "Yeah, that was great. Good to see him back, obviously. He's such a nice guy. Anything he says—even if he says hi to me—is awesome."
Meanwhile, on Monday night, the mercurial Nick Kyrgios, the fifth seed, defeated fellow Australian John Millman (the man who took out Federer in the 2018 US Open) 6-4, 6-7 (1), 7-6 (3) in his opening round. Kyrgios hit 19 spectacular aces that offset his 11 double faults in this fiercely fought match. "My serve gets me out of trouble." Kyrgios said. "I actually returned okay."