Delray Beach: Quiroz Moves Past Karlovic

On Sunday, in their first tour-level meeting, Ecuadorian Roberto Quiroz, world No. 293, age 28, defeated Croatian Ivo Karlovic, world No. 148, age 41, in straight sets, 6-2, 6-4.
Karlovic is 6'11" with one of the best serves in the history of the ATP Tour. He turned pro in 2000. His career-high is world No. 14. He's had 8 titles in his career, including winning the Delray Beach Open in 2015.
After his first-round win, defeating the seventh-seeded Pablo Andujar, Karlovic said, in his dry joking way: "It's true almost every match that I win, now at my age, it is history."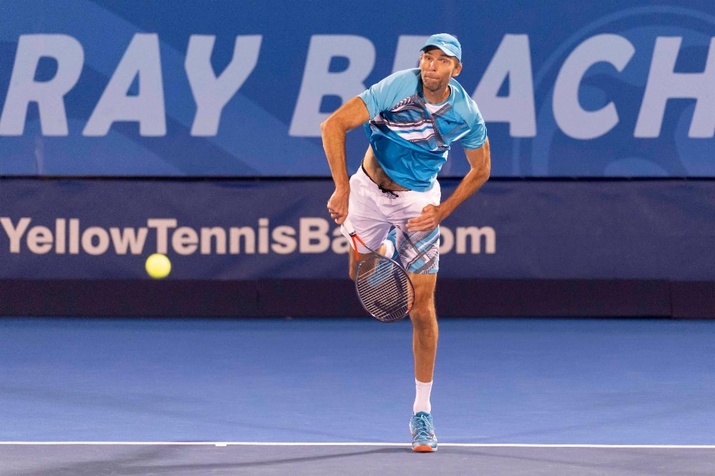 But it's no joke. Here are a few of Karlovic's age records:
He is the oldest player to compete in an ATP Tour match since Muster, 44, at 2011 Vienna.

He is the oldest player to win an ATP Tour match since Connors, 42, at 1995 Halle.

He is the oldest ATP Tour semifinalist since Connors, 40, at 1993 San Francisco.

He is the oldest tour-level finalist since Rosewall, 43, at 1977 Hong Kong.
But Roberto Quiroz was also making history. By beating Karlovic, Quiroz became the first Ecuadorian quarterfinalist on tour since Nicolas Lapentti in 2008. It's no wonder, Lapentti, a former top-10 player, is Quiroz's cousin, and Quiroz's uncle is Andres Gomez, who won the French Open in 1990.
Quiroz is 6'4" with a terrific kick-slice serve. He's a lefty with a two-handed backhand and hits heavy spin with wicked angles.
The match was a night match, and although Karlovic is always a fan favorite, Quiroz had enormous support.
The atmosphere was electric. When Quiroz hit a crushing backhand cross or whippy forehand lacing the line, the Ecuadorians cheered raucously, with many yells of "Vamos!"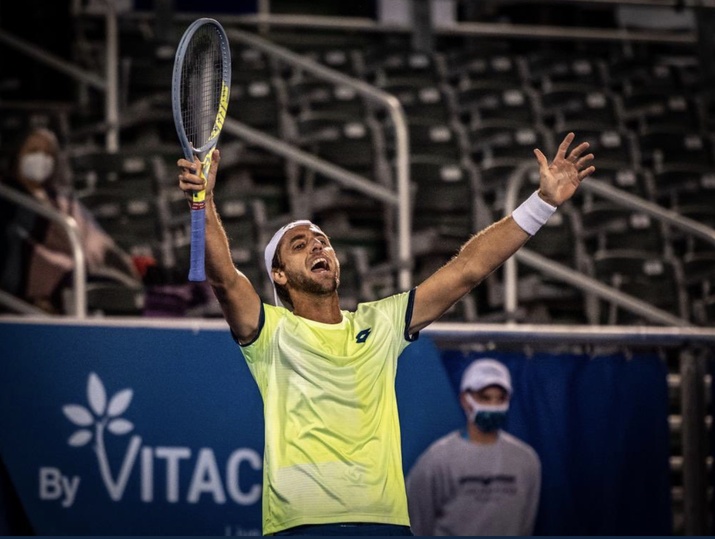 Karlovic fans were yelling, too. "Ace time," each time Karlovic served.
When Karlovic badly needed a break, a fan yelled, "Break time. Yeah, baby, that's it, chip and charge."
When Quiroz finally won the match, full of emotion, he held up his arms in victory. The win clearly meant everything to him.
Karlovic was graceful in defeat. Leaving the stadium, he blew kisses to the crowd. I hope someone got a picture of that. I wished I had. It felt like history.