Closing the Magic Box: Madrid Studs and Duds

The Masters 1000 and Premier Mandatory joint tournament in Madrid featured plenty of memorable storylines, even in the absence of some familiar names. Like the event in Rome next week, Madrid illuminates the hierarchy of contenders for Roland Garros. The eventual champions came as no surprise, but the finalists and others exceeded expectations.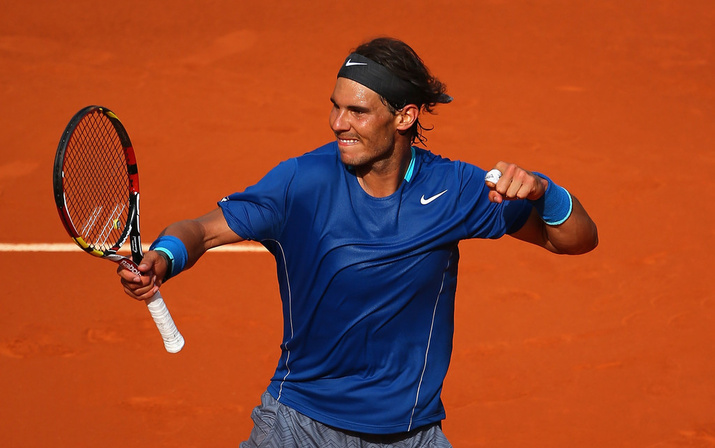 Studs:
Rafael Nadal: It's too early to tell whether the earlier clay losses mattered as little as they seemed to matter in Madrid. The world No. 1 did not face anyone more notable there than Tomas Berdych, who has not seriously threatened him for several years. But Nadal played arguably his most convincing tennis since last summer, except for parts of the final, and was rewarded by his biggest title of the season so far. His body language and ball-striking improved markedly from the last several weeks as he collected a record-extending 27th Masters 1000 crown. Nadal had looked passive at times in Masters 1000 tournaments earlier this year, but in Madrid he rediscovered his bold forehand down the line to break up cross-court combinations. His confidence in that shot might be the key to his Paris hopes.
Maria Sharapova: She may have been the lowest-ranked semifinalist, but Madrid became Sharapova's tournament to lose once Serena Williams withdrew in the quarterfinals. The four-time major champion nearly didn't survive her own quarterfinal, falling behind world No. 2 Li Na by a set and a break. Once Sharapova righted the ship, however, she surged through three straight wins over top-five opponents to claim the only significant clay title that she had not yet won. Outside the Serena matchup, she has won 12 straight clashes against top-10 foes. Many of those victories have come on clay, where her current 11-match winning streak positions her firmly among the Roland Garros favorites once again. One more clay title will tie the "cow on ice" for the most among active women.
Kei Nishikori: Although injury caught up to him again, Nishikori produced a week to remember in more ways than one. He will become the first Japanese man to crack the top 10 after reeling off two more wins over top-10 opponents and threatening to stun Nadal on the surface that he has dominated. Nishikori's 14-match winning streak carried him to his Masters 1000 final debut, surely not the last time that he will appear on that stage. His three-hour duel with David Ferrer in the semifinal showcased his tenacity on the surface that most rewards it. Trained largely on hard courts, Nishikori battled through an epic final game to finish off one of the leading clay talents in the ATP on his 10th match point.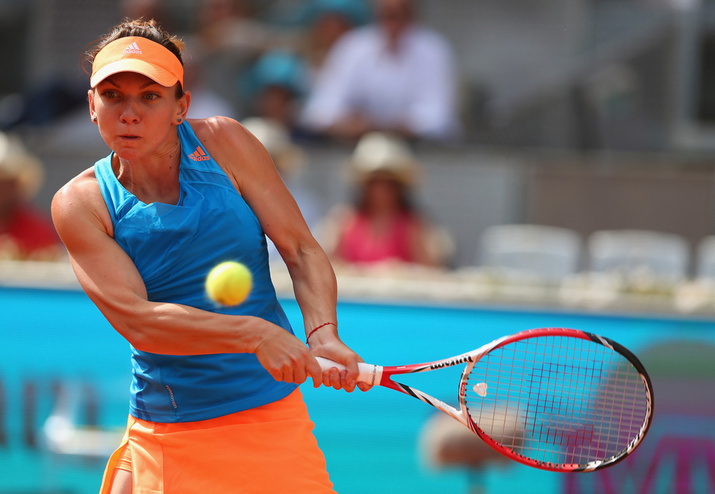 Simona Halep: Like another small woman, Dominika Cibulkova, Halep has proved her ability to stand toe to toe with opponents far more imposing in size and power. Like Nishikori, her strength comes as much from her inner resilience as from any single weapon. Halep had won nine straight third sets at WTA events before letting an early lead evaporate against Sharapova in the final. Earlier in the week, though, she blunted the power of three heavy hitters (Sabine Lisicki, Ana Ivanovic, and Petra Kvitova) in the power-friendly altitude of Madrid. Halep battled back from losing the first set in two of those matches to reach her biggest final to date, and she did not look overawed by the grand stage.
David Ferrer: A second three-hour loss to Kei Nishikori in three Masters 1000 tournaments probably stung the Spanish veteran. By equaling his Monte Carlo semifinal run, however, Ferrer served notice that his early loss in Barcelona was an anomaly and that he still can rise to the occasion when it matters most. He has positioned himself reasonably well for Roland Garros, assuming that he can maintain this level of form in Rome. While the unassuming 32-year-old has openly wondered how much longer he can sustain his grinding style, he blunted the massive ball-striking of John Isner and Ernests Gulbis as smoothly as anyone can.
Agnieszka Radwanska: It was an adventurous but ultimately rewarding week for the world No. 3. Radwanska reached her third marquee semifinal of 2014, following trips to that round at the Australian Open and to the final at Indian Wells. Although she still hasn't won a title this year, she recorded quality victories over clay specialist Svetlana Kuznetsova, saving three match points, and rising star Caroline Garcia in tense third sets. That was as much as or more than anyone could have asked of Radwanska on her least productive surface.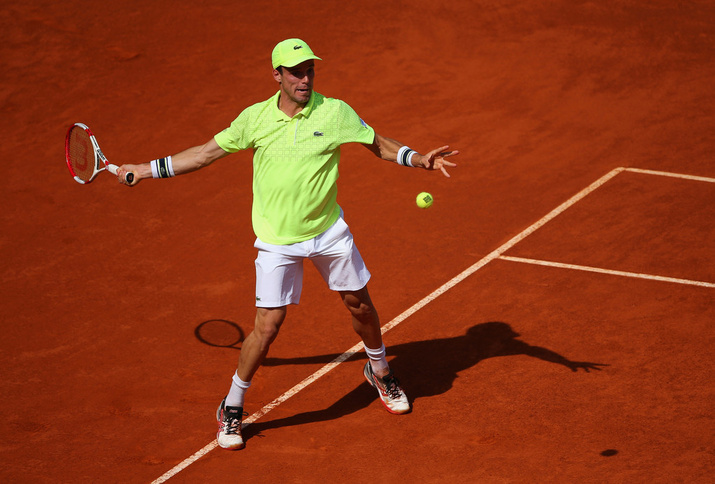 Roberto Bautista-Agut: The 26-year-old Spaniard had won two total main-draw matches at the Masters 1000 level before this year. Bautista-Agut has earned 10 main-draw victories at just four of those events in 2014, including four in Madrid. His debut in a Masters 1000 semifinal came at the expense of several quality clay opponents, including Tommy Robredo and Fernando Verdasco. While playing at home probably boosted this Spaniard's spirits, his flat hitting did not seem suited to clay, so the timing of his breakthrough came as a surprise.
Santiago Giraldo: His first trip to an ATP 500 final in Barcelona had felt a little—fortuitous—considering how that draw unfolded. (Giraldo received two retirements, played two clay-averse unseeded players, and caught Nicolas Almagro flat a day after the Spaniard had stunned Rafael Nadal.) To his credit, the South American dirt devil made it look less fortuitous by following that result with his first Masters 1000 quarterfinal. Giraldo built that run on stunningly routine upsets of Jo-Wilfried Tsonga and Andy Murray.
Caroline Garcia: The only unseeded woman to reach the quarterfinals in Madrid, Garcia knocked off two-time Roland Garros semifinalist Sara Errani and dragged Radwanska deep into a third set on the next day. Her poise in those hard-fought matches showed a maturity beyond her years, perhaps stemming from her first career title in Bogota this spring. Garcia arrived in Madrid as a qualifier and left it with valuable ranking points that may obviate the need to qualify in some of the events ahead.
Dominic Thiem: The first statement win of the 20-year-old Austrian's career came when he stunned world No. 3 Stanislas Wawrinka. After looking outclassed in the first set, Thiem somehow collected himself on one of the largest tennis arenas in Europe and outlasted his veteran opponent when the match hung in the balance. His balanced game should shine on all surfaces, although patience still will be needed as he develops.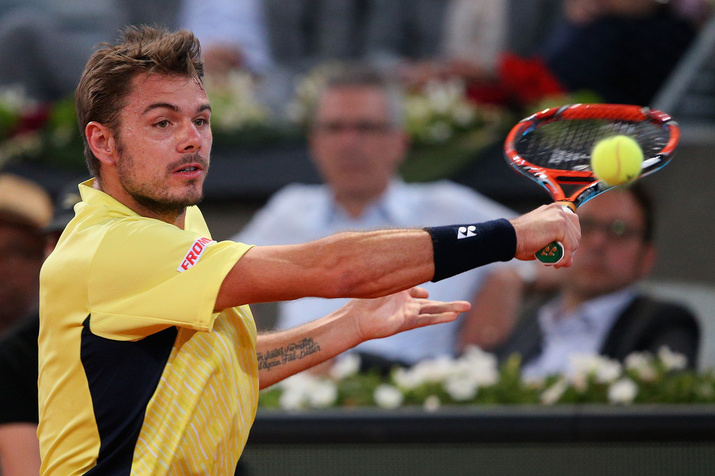 Duds:
Stanislas Wawrinka: Like the proverbial girl with a curl, Wawrinka has been either very good or very bad in 2014. He has won three titles, two of which came at two of the five biggest events on the calendar so far. But Wawrinka also has lost before the quarterfinals at three of four Masters 1000 tournaments this year, including a head-scratcher in the second round of Madrid. He had reached the final in the Magic Box last year and considers clay his best surface, so letting a commanding lead slip away against a 20-year-old qualifier was inexcusable for someone of his (current) status.
Serena Williams: Does withdrawing from Madrid, where she was the defending champion, diminish her hopes of another title defense in Paris? Probably not, for Serena flew to Rome and looks intent on competing there. But it was a slightly ominous sign in a season plagued by injuries and listless losses at unexpected moments. After such a sensational 2013, the 32-year-old world No. 1 has needed most of early 2014 to recover.
Jelena Jankovic: A promising start to the clay season saw Jankovic race to a final and a semifinal in Bogota and Stuttgart, respectively. When it mattered most on the grand stage of Madrid, however, the Serb could not deliver. Jankovic fell to recurrent nemesis Anastasia Pavlyuchenkova in a third-set tiebreak, unable to exploit her superior clay prowess.
Tomas Berdych: Last week in Portugal, he suffered the indignity of losing a final to an unseeded opponent after winning a 6-0 first set. This week, Berdych suffered the indignity of another terse dismissal by Nadal, the 18th in a row inflicted upon him by the Spaniard. That is the longest losing streak by any player against any other player on either Tour, an embarrassing distinction for a top-10 player.
Dominika Cibulkova: The first match of her clay season was the last of her week in Madrid. Cibulkova received no favors from a draw that pitted her against former Roland Garros finalist Samantha Stosur, one of the highest-ranked women lacking a seed. Still, she faded more swiftly than one would have hoped from a normally tenacious competitor, consuming a second-set bagel.
Fabio Fognini: Like Cibulkova, he drew a particularly dangerous first-round foe. Armed with six wins against the top 20 already this year, Alexandr Dolgopolov rode his mercurial game past the equally mercurial Fognini. The result was not shocking, since Dolgopolov had dominated their February meeting on South American clay. But Fognini needs to make more out of the key events on his favorite surface than he has so far if he aims to maintain his elevated ranking.