Citi Open: Murray Battles Past Edmund To Advance

Sir Andy Murray is through to the third round of The Washington Open, beating his countryman and British No. 1 Kyle Edmund 7-6 (4), 1-6, 6-4. It was a big win for Murray, the world No. 832, as he continues his comeback from hip surgery.
His movement was compromised, especially when he had to stop, get his balance, and change direction, but the hand-eye coordination of his flick angle passes and returns on the rise was quintessential Murray.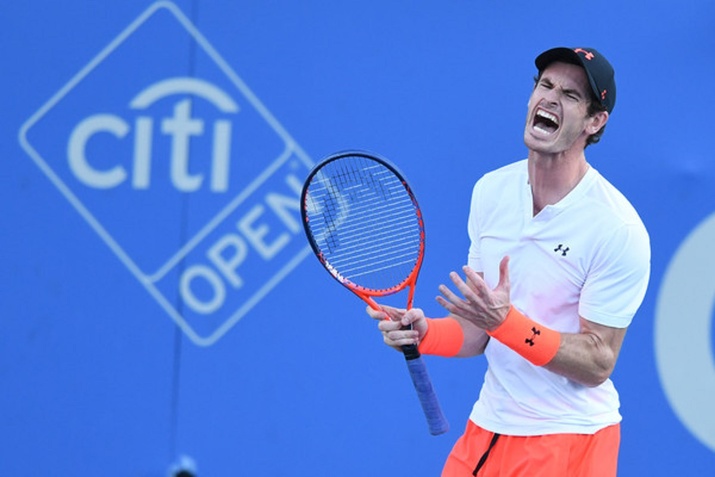 Murray was still the angry man on the court. In the opening game, he was already muttering "terrible miss." His muttering admonitions continued throughout the match, along with scowling glances at his box. He unleashed a scream of agony when he missed another forehand on another break chance. He intensely yelled "C'mon!" and "Let's Go!" Early in the second set, he was bothered by a small box fan under the umpire's chair. It wasn't on, but its blades were spinning from the breeze.
Murray also looked like he was having a wonderful time. He clearly loves to compete. He's won Wimbledon twice, the US Open, two Olympic gold medals. Yet this win over Edmund in an ATP 500 tournament seemed as important as any of those other wins.
When Edmund lost the first set in a tiebreak, you still felt like Edmund had the momentum. He had just beaten Murray, his idol, and mentor, a few weeks back on the grass in Eastbourne. His flamethrower of a forehand was still his greatest weapon, and he was crushing his backhand. He'd just made too many errors.
In the second set, Edmund dominated. He held easily and broke Murray twice. When he was up 5-1 and serving, it looked like another easy game. Fifteen-love, thirty-love. Ace down the T, forty-love. But Murray, through sheer will, fought his way back to deuce. Edmund held, finishing with a big serve, big forehand combo. However, this was where you started to see glimpses of the old Murray, the former world No. 1, digging in and finding his competitive stride.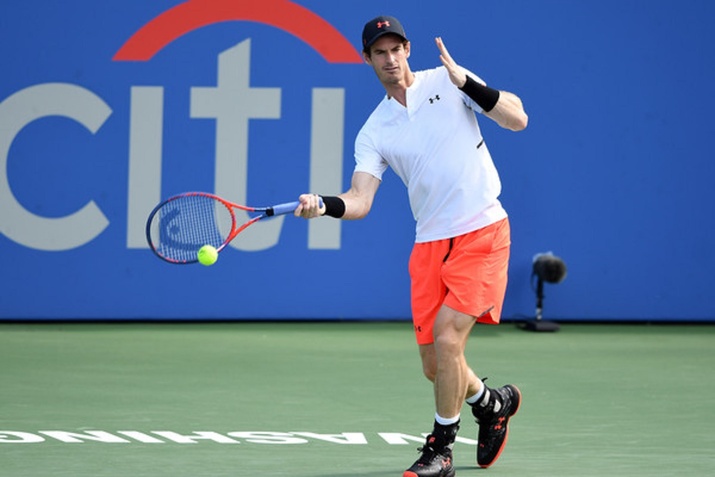 Edmund, as he often does, wore his hat low and barely said a word. In the third set at three-all, he missed a dropshot that he should never have hit. Murray had given him an easy forehand, and Edmund was standing inside the baseline with plenty of time. It looked like a split-second bad shot selection that Edmund immediately realized was a costly mental mistake.
Murray held his serve in that game and nearly broke Edmund's serve in the next game. Edmund was down fifteen-forty but was able to recover and hold at four-all. The next game Murray held, yelled another "C'mon!" They had been battling for two and a half hours, and the stadium was now in full shadow.
Edmund was serving. Murray won the first point, yelled an even louder "C'mon!" Edmund won the next two points. Murray started muttering again, which seemed to help because he hit a deep enough lob that forced Edmund to miss a baseline overhead. At thirty-all, Edmund double-faulted, and Murray had a match point, where he hit a blistering backhand return, one that we've seen so many times before.
After the match, Murray said, "I love the sport. I think that's the number one thing. I mean this is what I've done my whole life. I moved away from home when I was fifteen to Barcelona to train, to become a pro tennis player, and dedicated a huge part of my life to this sport, so I want to play as long as I can."