Cincinnati: Andy Murray Returns

Andy Murray's return to singles is the biggest story of the Western & Southern Open, a Masters 1000 event for the ATP and a Premier 5 event for the WTA. This 120-year-old tournament in Mason, Ohio, near Cincinnati, is the oldest tennis tournament in the United States played in its original city. It is one of the last stops on the US Open Series before the US Open in New York.
Murray, a former world No. 1 and winner of three Grand Slams, is a two-time Western & Southern Open champion. On Monday afternoon, the Brit will face Frenchman Richard Gasquet, whom he has beaten eight of the eleven times they have played.
The Brit had a hip resurfacing operation in January following his epic five-set loss in the opening round of the Australian Open, a match he thought might be his last.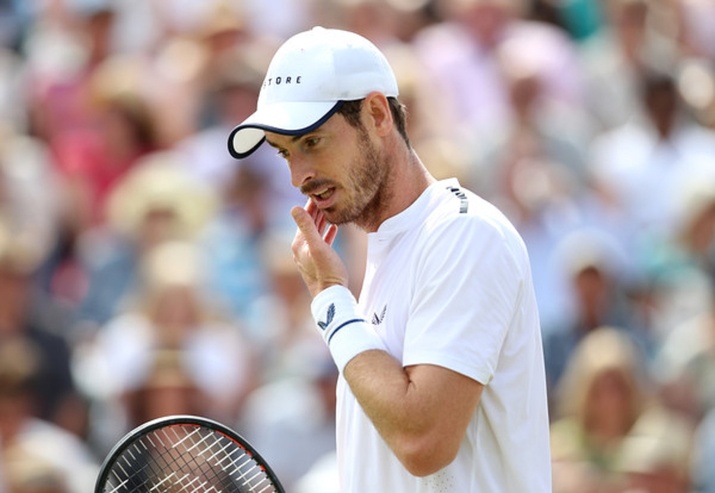 In May, while sidelined from tennis, Murray was knighted by Prince Charles at Buckingham Palace.Murray returned to action in June playing doubles at five events before accepting a wild card to play singles this week.
He was both hopeful and realistic as he talked about his comeback in Cincinnati. "I have zero pain. I'm not expecting to be moving as well as I used to, but I still think I can probably move better than I am just now. But that will take time. I started playing singles again a couple of weeks ago. And obviously when you're playing at the highest level against the best players, they hit the ball big and it takes time to get used to that again. And there's still some improvement to come from my hip operation as well."
Murray said that American Bob Bryan—who's won 16 Grand Slam titles in doubles with his twin brother Mike—is his inspiration for coming back.
He said, "I spoke to him probably three times a week from when I had my operation. But before then, after he had his operation, I was in communication with him all of the time through that as well, just seeing how he was getting on, how he was feeling. I would have had the operation regardless of whether he'd had it, but I'm not sure I would have tried to play had I not seen what he'd done and how he felt and that he told me about it. So he's a huge help."
Murray stated that recovering from practice against top singles players helped him decide to play and that his team felt like this was the right time to do it.