Charlie Pasarell Reflects on the History of Indian Wells

A former American No. 1, Charlie Pasarell won 23 ATP titles and was elected to the International Tennis Hall of Fame last year. But he may be most remembered for his role in founding and managing the tournament at Indian Wells, now the BNP Paribas Open, where he served as tournament director until 2012. Now the Tennis Administrator there, Pasarell discussed the event's origins and history with Tennis View contributor Steven Cohen.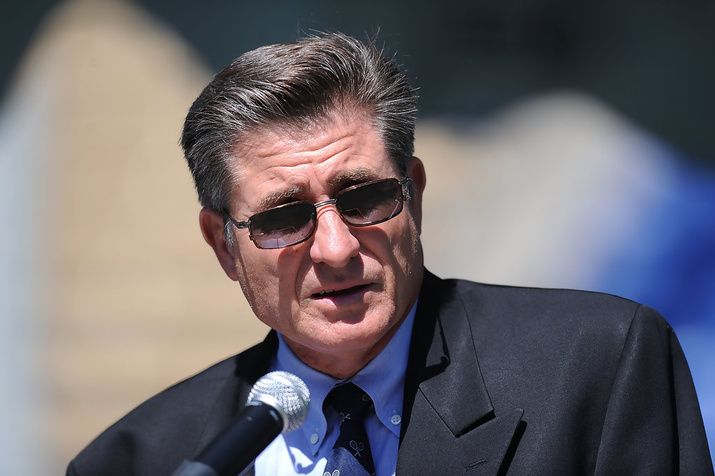 How did this tournament take off?
When I started this tournament way back in 1980-81 at La Quinta, I could feel it. I knew we always needed to think about where we were going to be 20 years from now, and then where are we going to be 20 years later. You always want to be thinking ahead. So I started doing the things I felt that we needed to do to be competitive and at the top of the ladder of tennis events anywhere.
We were at La Quinta. I realized we needed a bigger stadium, and so we went out and actually had to build a hotel to be able to build a stadium, which is the Hyatt Grand Champions Resort and Spa.
The stadium at that time was as nice as any stadium anywhere. Prize money in those days was about $350,000 , and we doubled it to $700,000  and found the sponsors to support it. We were also the first outdoor stadium to have sky suites.
After four or five years at the Hyatt, I started realizing that I wanted to bring the women in so we could have the same formula that has been proven to work at the Grand Slams and in Miami, which was a great inspiration to us. To do that, I had to go through all the political circles trying to get a women's event to be played at the same time as a men's event. And I got a lot of resistance from all the governing bodies of tennis: ATP, WTA, ITF, Grand Slams. But somehow we managed to get it done. We had to convince a lot of people that this was going to be good for tennis.
What changes did you have to make when the women came in?
We realized we didn't have enough space, enough parking, and enough courts, and maybe our stadium wasn't big enough. This was about 1994. I was looking at property in Las Vegas, but fortunately that didn't work out and this [current] property became available. I wrote a check and tied down the property, but we didn't have the finances. So we went to IMG, and with their financial portfolio we were able to get the finances to build (the Indian Wells Tennis Garden).
The first year we had the tournament, we had 200,000  spectators, and it just started growing exponentially.
The reason I tell you all that is that's what needs to happen in order to be successful among the competition. Not only did we need to be the best tournament in this region, but we had to be the best one anywhere. And if we were, we could fight all the political battles among players and governing bodies.
San Jose, Los Angeles and other defunct California tournaments have offered guarantees to draw the best players. What about Indian Wells?
We never paid a guarantee ever. Those other tournaments paid guarantees to survive. Even from day one when we were a small tournament, I refused to do it. The reason is that once you pay a guarantee, you dig a hole. And that hole only gets deeper and deeper and then you never get out of it.
What about for the fans?
I would bet you that 90 or 95 percent of the fans who attend this event are coming from more than 100 miles away. People are coming here for the tennis tournament. It's a destination event and that's what I wanted to create.
As a result of our success, it is far and away the biggest event in the entire Coachella Valley in terms of economic impact. The last study done a couple of years ago showed that it was over $290 million. With this expansion, I think we are going to be approaching $350 or $400 million. What used to be a fun event at the La Quinta Hotel with a 32-player draw has become a mega-event.
Did this tournament ever get tempted away to other places with lucrative offers?
We have gotten amazing offers, especially from the Middle East and from China. They were offering enormous amounts of money. Luckily, I and all my partners at the time resisted the offers, but at the same time, we knew we had to find more financing. Fortunately, Larry Ellison (pictured with Pasarell above) stepped up. Tournament CEO Ray Moore contacted Larry and said we can't sell this, and Larry said, "You're right." He made us an offer, and it was the best business decision we ever made. You've seen the results.
Back in the 1960s and 1970s when you were playing, could you ever have imagined a tournament on the scale of the BNP Paribas Open?
Never. I couldn't have imagined that tennis players would be playing for a million-dollar purse and in front of all these fans. Think about the best tournaments in the world at the time, like Forest Hills at the West Side Tennis Club. West Side Tennis Club can't compare to here. And that was where the U. S. Open was played. Even the French Open and Australian Open [weren't comparable to today's venues].
As time went by, our vision and expectation changed. When we got this property, the biggest complaint we got was that we made the stadium too big — 16,000  seats. I remember saying to my associates that I didn't want to be around here 10 years from now and run out of space. And Larry just ended up buying more property out here. The permit for capacity attendance here is 40,000  per session, so do the numbers. It's not unrealistic to get 700,000  or 800,000  spectators a year over 20 sessions.