Change and Continuity: Reflections on Dubai and Rio

"The more things change, the more they stay the same," Bon Jovi once crooned. These words ring true on the WTA Tour, where upstarts and veterans carve out their stories in a cyclical pattern.
The WTA's youth movement has been one of the biggest themes of the tennis season so far, and the February swing in the Middle East has added yet another chapter to the tale. After Simona Halep's biggest career triumph closed out Doha last week, a fresh face has taken Dubai by storm this week. Annika Beck, the 2012 junior Roland Garros champion who reached her first WTA final in Luxembourg last fall, is by far the least-talked about player of the next generation.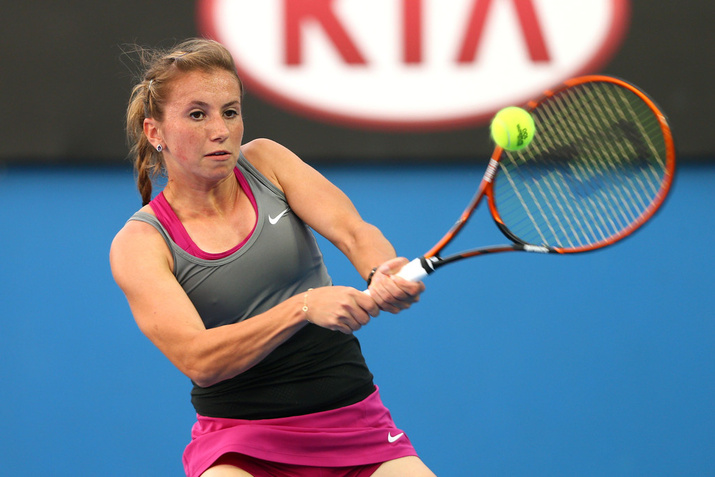 Perhaps she likes it that way.
If you're looking for an explosive young talent, you might want to look elsewhere. The young German, listed generously at 5'7", isn't a player that's going to litter the stat sheet when she plays. She won't litter much of anything else either. Beck doesn't grunt, fist-pump excessively or moan about line calls. Her tennis is steady, and she flies under the radar. On Monday, however, interest piqued when she defeated the woman who's been pushed onto everyone's radar.
Hours after turning 20 years old, Beck soundly defeated her peer Eugenie Bouchard 6-1 6-4 to qualify for the main draw. Then, her second top-20 win came a little more than 24 hours after her first, as she rallied from an opening-set blowout to defeat Samantha Stosur 1-6 6-1 6-4 to advance to the third round. Regardless of how the rest of her week unfolds, Dubai has been a solid barometer of how much Beck has improved in a short time.
Halfway around the world, the story couldn't be any more different.
This week also marks the debut of the International-level WTA event in Rio de Janeiro, Brazil, where the world's best will reconvene in two years for the Olympic Games. The inaugural Rio Open, however, struggled to attract marquee names and exists as little more than a side show to a men's event headlined by Rafael Nadal and David Ferrer. Francesca Schiavone, Yaroslava Shvedova and Su-wei Hsieh joined Czech veteran Klara Zakopalova as its most recognizable women's names.
When Schiavone and Lourdes Dominguez Lino, her first-round opponent in Rio, first stepped on a tennis court together, "Spice Up Your Life" had began its assault on the pop music charts. That year, Lindsay Lohan charmed audiences by playing two twins in The Parent Trap. And that year, Annika Beck celebrated her fourth birthday. The year was 1998 when a 17-year-old Dominguez Lino and an 18-year-old Schiavone played in the first round of a $25,000  ITF event in Spoleto, Italy. It was Dominguez Lino who got the better of her Italian counterpart that day, winning handily, 6-2 6-3.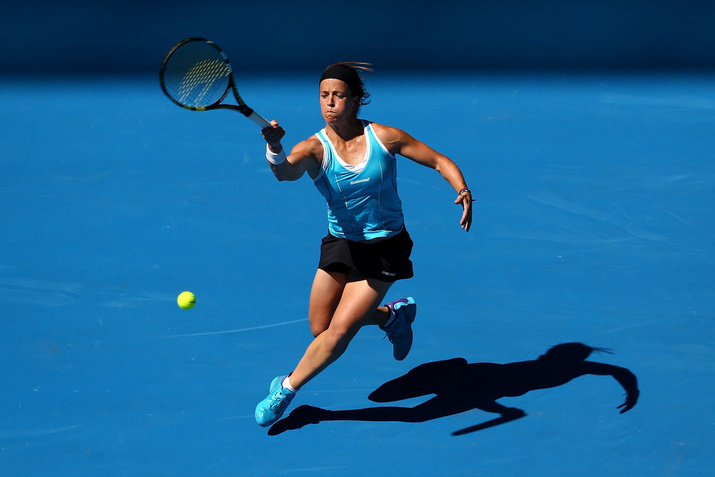 Sixteen years later, despite having lost the last five matches in their head-to-head, Dominguez Lino got the better of Schiavone in straight sets, 6-4 6-4. Buried on the second court in Rio in front of a handful of spectators, two of the WTA's most battled-tested veterans might have felt as though they were back in Spoleto, again just beginning their careers.
Instead, mere hours after Beck's breakthrough half a world away, Schiavone and Dominguez Lino competed against each other in a third different decade. The more things changed in Dubai, the more they stayed the same in Rio.