Bertens Captures Cincinnati Title

World No. 17 Kiki Bertens of the Netherlands wins the 2018 Western & Southern Open, beating world No. 1 Simona Halep of Romania 2-6, 7-6 (6), 6-2. It is Bertens' first-ever victory over a world No. 1 and her first hardcourt title. She had to beat four top ten players to lift the trophy.
After a rainy week in Cincinnati, where players have been having to double up on matches, it was a beautiful sunny day for finals day, though hot and humid, with not much breeze except from the crowd fanning themselves. Halep looked full of confidence, after finally winning her first slam, the French Open, and winning the title in Montreal a week ago. She will still be ranked No. 1 through the US Open.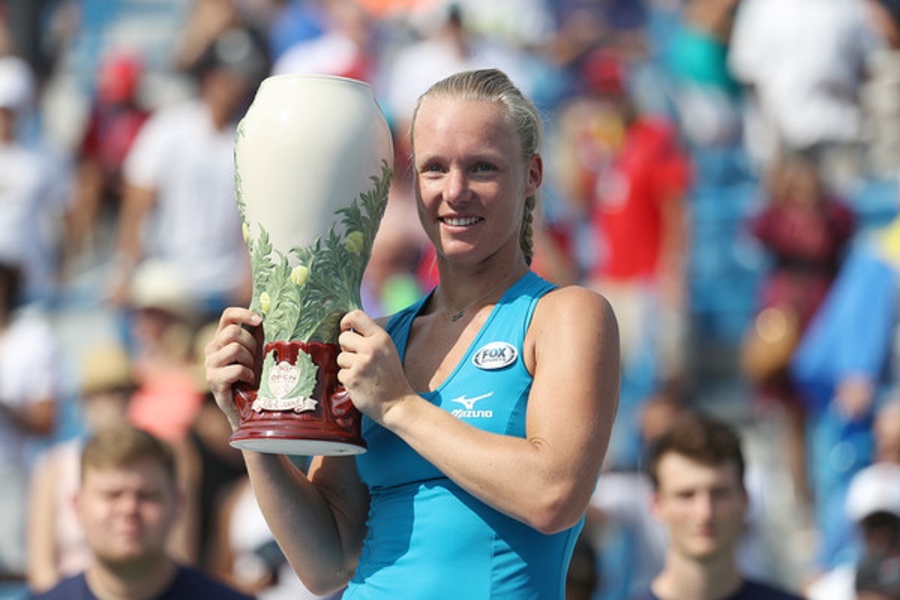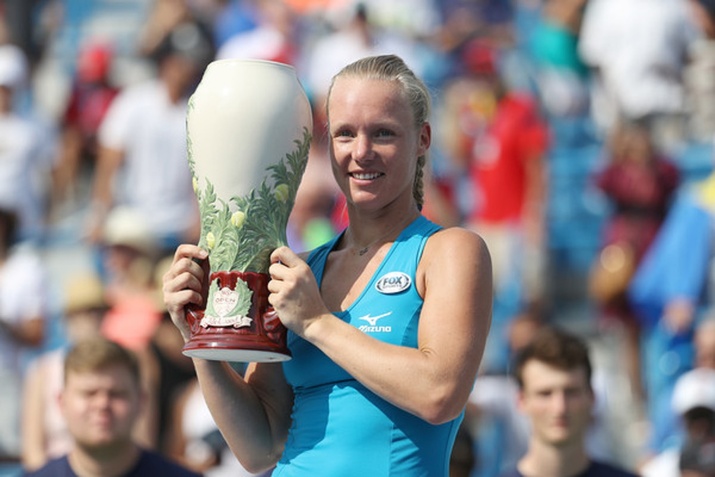 Bertens, who is 6'0" with a big serve, must have been hoping for many free points from aces, but her serve let her down in the opening game with a double fault and Halep was able to get the break. Halep then held to take an early lead at 2-0. Though it may have looked like nerves, Bertens, who has been on a winning streak, said before the final, "I'm less nervous than I used to be. Like, before I was, like, Oh, I play on center court and a lot of people are watching. But now I'm just more relaxed, trying to just play my game, and then, in the end, we just see who won. Yeah, I think that's helping me."
Bertens was able to hold serve in the third game, but Halep also held and was up 3-1. Halep was hitting the ball with great depth, moving well, and dictating play. Bertens was able to hold serve in the next game, but then Halep held her serve at love. Halep was playing phenomenal tennis, hitting the corners, and looked to be in total control, leading 4-2. Then she was able to break again for a commanding lead of 5-2 and then held serve to take the first set.
In the opening game of the second set, Bertens held. In the next game, with Halep serving, Bertens began to return more aggressively, and she had three break points in the second game. But Halep, mixing up her spins and speed on the serve, saved all of them and held. Bertens kept her cool and was able to hold. She was up 2-1, a good start. Bertens continued stepping in on the returns, and after a laser-like backhand and perfectly-timed dropshot, she finally broke. Then she backed up the break with a hold at love, leading 4-1.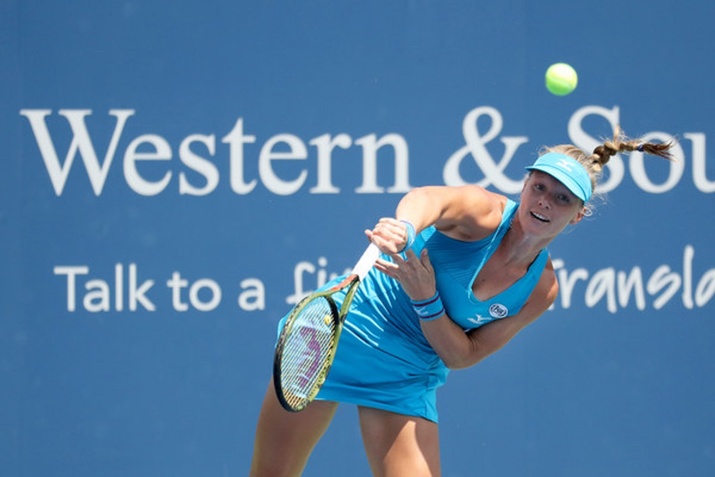 Halep called for her coach, Darren Cahill, who told her that there had only been one break in the set and to have patience. Halep was able to be patient, and she held serve and broke in the next game. Now the score was 4-3. Then Bertens called for her coach, Raemon Sluiter. He had spoken to ESPN's Pam Shriver after the first set and implied that the match was closer than what the score said. Sluiter called this "scoreboard journalism." Sluiter knelt before Bertens, speaking in Dutch while she dutifully listened, and his presence seemed both to encourage and calm her.
Bertens had a set point at 5-4, but she became a bit tentative, losing that opportunity. Then she became the aggressor, moving forward, finishing points with outstanding forehand volleys. Bertens had all the momentum, even saving a match point, and winning the tiebreaker.
In the deciding set, Bertens lost her serve and Halep held, hitting a brilliant forehand crosscourt on the rise. Bertens was able to recover and held serve and broke Halep in the next game. They were tied at 2-2. Bertens kept coming forward, staying aggressive, and rolled through the deciding set, winning championship point with an ace.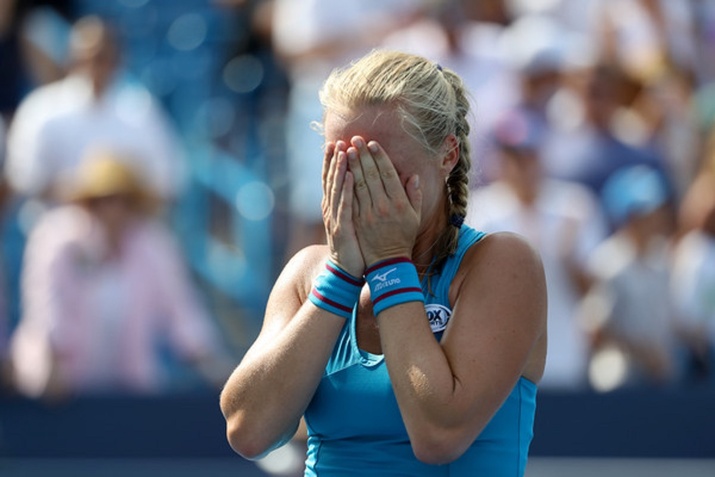 Bertens, with tears and a look of disbelief, dropped to her knees, and then held up her arms in a V. She hugged her coach.
She was gracious in victory, holding the trophy. "Thank you, guys, for all the support I got this week. It's an unbelievable feeling to win the title here."
(Photo Source: Rob Carr/Getty Images North America​)