Barty Rolls Past Sharapova In Cincinnati

On Wednesday, at the Western & Southern Open, top-seeded Ashleigh Barty defeated former champion Maria Sharapova 6-4, 6-1 in one hour and 27 minutes.
Sharapova got an early break in the first set and lead 3-1. But after that, it was all Barty, who used her backhand slice to great effect, knocking Sharapova out of rhythm and putting Sharapova's 6'2" frame in uncomfortable positions with off-pace underspin that stayed low over the net.
There's so much feel and touch involved with Barty's game, so much variety. She can crush her topspin forehand to the corners. She likes finishing points at the net. She has a powerful serve and places it well.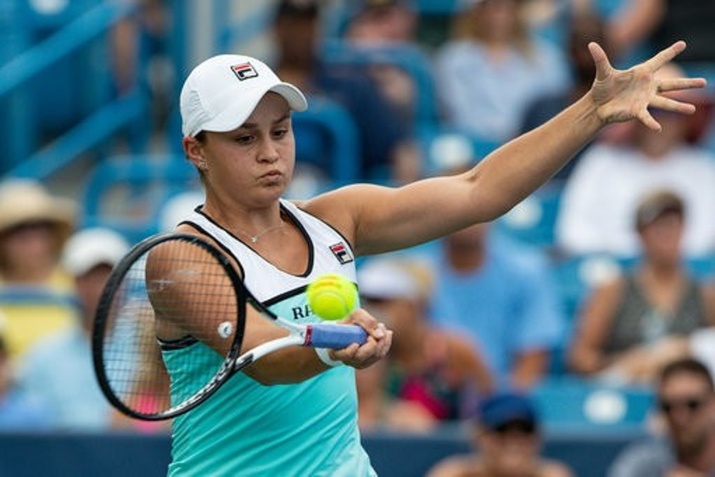 After the match, in her press conference, Sharapova talked about her performance: "I thought it was up and down. Yeah, I hung on quite well in the first few games, even though I was down love-30 a few times, 15-40 actually. Served quite well to stay in those.
"But, yeah, I thought that there was a few too many errors, few too many errors off the first ball. Not giving myself too many looks into the rallies. When I did, even though I had a couple of those opportunities, didn't quite go my way.
"I thought she served quite consistent. Yeah, I feel overall it feels like she's quite confident out there."
In her press conference, Barty said: "I think it was important for me after probably not a great start in my first couple service games to bring back the momentum a little bit. And early in that second set I knew it was really important to start again, start the match fresh again and really focus on those first few games."
When asked what it felt like playing a legend like Maria Sharapova, Barty answered: "Obviously it's an honor and privilege to be able to play champions and legends of our game, but, you know, once the coin toss is done, you forget about that and certainly don't play the reputation of the person. You play the person on the other side of the net."