Azarenka Poised For Run In New York

The US Open has been a friendly tournament for Victoria Azarenka in the past. She reached the final in 2012 and 2013 and advanced to the quarterfinals in 2014 and 2015. After missing the last two years in New York, she has returned hoping for a deep run once again. The Belarusian did not compete the last two seasons due to her pregnancy and subsequent custody battle.
Her season started slowly as she was forced to miss the Australian Open because of the well-documented custody situation, but she finally began to play more regularly afterward and made the semifinals at Miami. However, she lost in the first round at Roland Garros and second at Wimbledon, but now finds herself at a place where she has found success and her play is beginning to reflect that.
On Wednesday, Azarenka soundly defeated Daria Gavrilova 6-1, 6-2 to advance to the third round.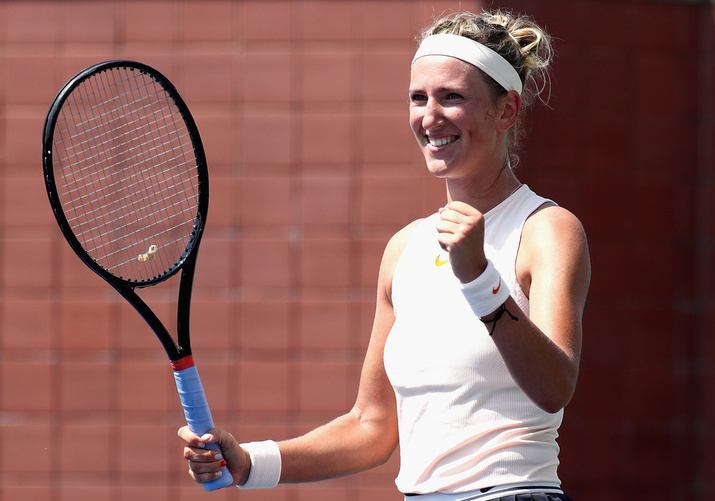 Where many players have struggled and even retired due to the extreme New York heat, Azarenka took it in stride. "I was prepared to stay there as long as it needed to be, but it was good to see the consistent level, "she said. "There were no up-and-downs today. That's what I'm more happy about."
Consistency has been an issue in her comeback as she entered the US Open with a 13-10 record on the season. It has been a year that has featured wins against Karolina Pliskova, Sloane Stephens, and Madison Keys but losses to Danielle Collins and Katerina Siniakova.
On Wednesday, Azarenka broke the Australian's serve 7 times and controlled the tempo of the match, forcing her opponent into 27 unforced errors.
While Azarenka is happy with her progress, she acknowledged her struggles and understood that things have changed for her, "This year's been an extremely hard year for me personally. I kind of jumped in when I wasn't quite ready. I'm definitely going to be much better prepared for next season," she said.
"(But) the motivation is different, of course, I'm a mum off the court and I have big responsibilities to be the best mum I can be. "But I'm still a tennis player and I still have my own personal goals and I feel that this can work together."
If Azarenka plans to continue her comeback in Flushing Meadows, she will have to get through defending champion Sloane Stephens next. The American defeated her in both Miami and Indian Wells earlier this year.
Azarenka was ranked too low to gain a direct entry into the draw but was offered a wild card to compete. She hopes to continue to make the most of it.