Australian Open: Wawrinka, Federer Advance to Semis

Roger Federer and Stan Wawrinka both advanced to the semifinals of the Australian Open on Tuesday setting up an all-Swiss semi-final.
Federer defeated Mischa Zverev, who entered the match fresh off his upset of world no.1 Andy Murray, 6-1, 7-5, 6-2.
The German found success against Murray with his serve-and-volley attack but it had little effect against Federer who ripped 65 winners. Zverev won just 40 percent of his points at the net. The match lasted just over 90 minutes.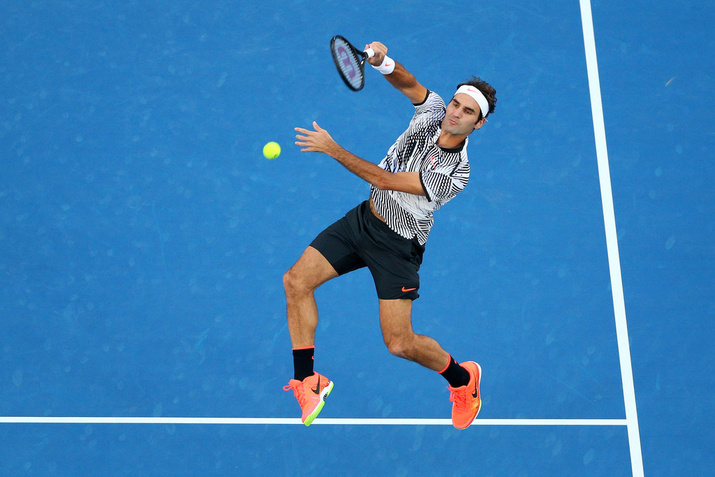 "I felt I was always going to be dangerous on any given day in a match situation. But obviously as the tournament would progress, maybe I would fade away with energy," Federer said. "I think now that I'm in the semis, feeling as good as I am, playing as good as I am, that's a huge surprise to me."
Federer is in search of his 18th grand slam title and has now advanced to the semifinals in Melbourne 13 of the last 14 years. He will face fellow compatriot Stan Wawrinka.
Wawrinka took care of Jo-Wilfried Tsonga in straight sets, 7-6 (7-2), 6-4, 6-3. Tsonga never could completely get a handle on the sharp Wawrinka groundstrokes, which kept the veteran on the defensive. The Swiss struck 41 winners and forced the Frenchman into 39 unforced errors.
The four-seed was efficient in the match capitalizing on all three break opportunities while he was successful protecting his serve for most of the match.
"It's not easy to play against him. He's a strong player," Wawrinka said. "I think conditions were quite fast today. It was a bit windy. Not easy to control (the ball). I started to move a bit better, to be a bit more aggressive from the first shot and I think that's made the difference."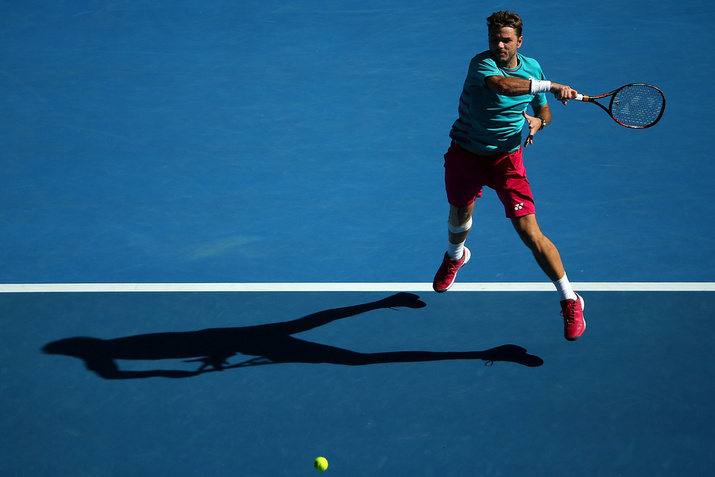 Wawrinka is looking to return to the final where he won his first grand slam title in 2014. But to do so, he will need to advance past his friend.
Wawrinka discussed his matchup with Federer afterward, "I know I'm capable," he said. "But Roger, if he's at his best-level tennis, we see he makes very good players look mediocre. You have to shake him up."
Federer gave his view, "For me to play against Stan, I think I've always got to stay aggressive," he said. "The more time I give him, the better he is, like most of the big hitters — and he's the biggest, maybe, that we have in the game right now."
Wawrinka acknowledged that he always enjoys competing against Federer, "When I step on the court, it's always something special: because he's the best player; because of everything he's done in his career; because of the way he's playing; because he's Swiss; because he's a really close friend; because of everything we've been together — Davis Cup, Olympics."
The two last played in the 2015 ATP World Tour finals where Federer won in straight sets. He holds an 18-3 career head-to-head record against Wawrinka.