Australian Open: Swiatek Tested But Advances To Round Two

Top-seeded Iga Swiatek took a strong first-round punch by Jule Niemeier but overcame it and advanced to the second round 6-4 7-5.
The German relentlessly attacked Swiatek's serve early and often in the first set, pressuring the 21-year-old. But Swiatek kept her poise on serve striking key shots in opportune times. Then, she found a crack in Niemeier's serve to gain the one break she needed to take the first set.
However, Niemeier would not relent in the second set and jumped out early to 3-1 gaining a service break and nearly coming up with a second. But facing a 5-3 deficit it was the clutch play by the world number one that kept her in the set. Ultimately, Swiatek seized her opportunity and the momentum breaking Niemeier's serve, and after holding her serve, she added a second service break to capture the set and match.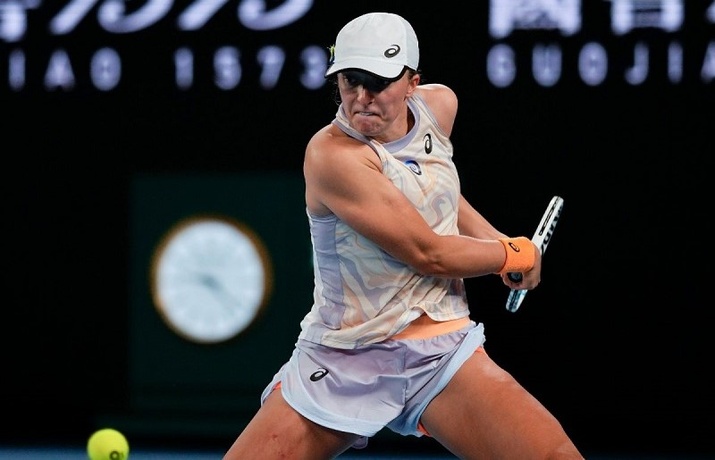 (AP Photo/Aaron Favila)
Afterward, Swiatek addressed the expectations in 2023 following a magnificent season last year.
"For sure I feel the expectations, that people kind of want to take for granted that I'm going to win those first rounds," she said. "It's not always easy. Every match is a different story. You have to really work hard to win. I just feel like they're taking it for granted a little bit. There's no reason to do that honestly because I know I had a streak last year, and I was consistent. As I said, every match is a different story, every season is different."
Swiatek will face Camila Osorio next.