Australian Open: Nadal Returns To Grand Slam Play With A Win

Rafael Nadal came into Melbourne and the 2022 season having played just two matches following his defeat to Novak Djokovic in the French Open final last June. His last match of 2021 was a loss to Lloyd Harris in the round-of-16 in Washington in early August. The Spaniard was forced to the sidelines of Wimbledon, the Olympics, and the US Open due to a chronic foot injury.
The veteran tested the water and won the Australian Open warmup in Melbourne a week ago, but hardly against the level of competition he will likely see this fortnight. But, on Monday, he won his opening round match against American Marcos Giron 6-1, 6-4, 6-2.
Nadal, the sole representative of the "big three" participating at the Australian Open this season, was efficient in his performance against the UCLA alum as he was never pushed to a level of discomfort.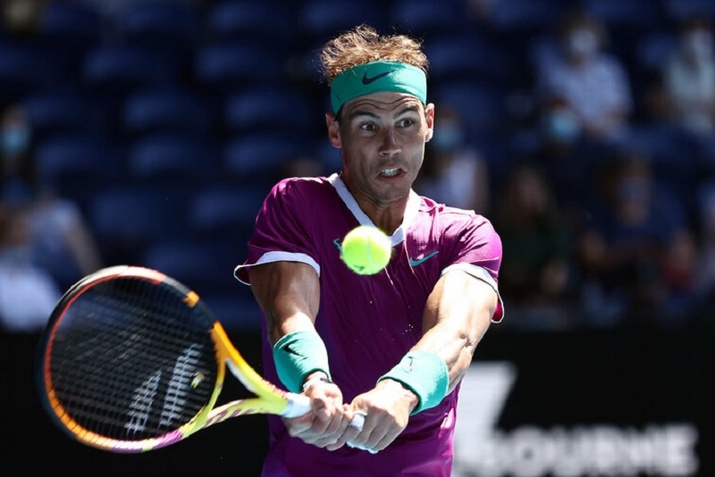 @getty images
Roger Federer was unable to compete while Novak Djokovic's adversity and drama have been well documented over the last couple of weeks, which resulted in his deportation from Australia. This marks the first time ever that Nadal has competed in a slam without either of the two greats in the draw.
Although he was not at his best, he seemed to improve with each set and as he has done in the past, the 35-year-old will use it as a building block as he moves forward. Nadal addressed the challenges of the last year where he not only dealt with an injury, but he also fought a tough bout with covid just before coming to Australia.
"At the beginning (of a comeback), things are going to be difficult, of course you will not have the best feelings sometimes on court.
"But staying positive, playing with the right energy, and of course being on the tour practicing with the guys, and winning matches, for sure helps."
There were encouraging signs for the Spaniard, who did not appear to show any signs of discomfort on his foot and moved fluidly.
Nadal is looking for his 21st grand slam title in Melbourne. He will face Yannick Hanfmann in the second round.