Australian Open 2018: WTA Title Contenders

Simona Halep
The Romanian has experienced so many false dawns at Grand Slams that she must have stopped trying to predict her career path by this point. In 2014, she produced a string of superb performances on her way to the French Open final, before losing to the fiercely determined Maria Sharapova in a brilliant three-set encounter when the Russian was right at the top of her form. Then, in the 2015 US Open quarter-final, she beat Victoria Azarenka for the first time in her career before being thrashed by eventual champion Flavia Pennetta in the last four.
However, fate was not satisfied with two near-misses for Halep, and the third was by far the most painful of all. The Romanian led Jelena Ostapenko 6-4, 3-0 in the 2017 French Open final and looked like she was finally about to end her Grand Slam title drought. What happened next is already one of the most remarkable tales in tennis history, as the Latvian, 20, thundered winner after winner into seemingly every tiny space of the court to turn the match around and claim her maiden major at the first attempt.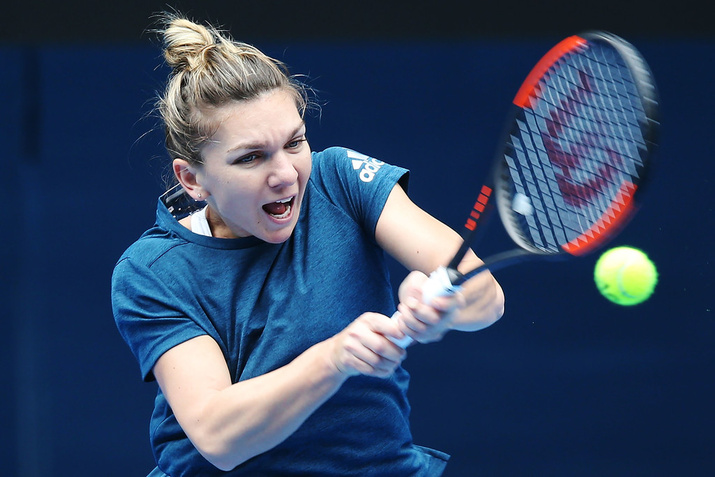 If Halep had beaten Ostapenko on that fateful day in June, she would have become World No.1, and her quest to claim the top ranking became an ever-increasing distraction during the season until she finally reached the summit when she won her China Open semi-final on October 7. Ironically, she beat Ostapenko 6-2 6-4 to seal it and told tennis.com afterward: "It's the best moment in my life, and I want just to keep it. (But) I have a few more dreams in my career. (One is) to win a Grand Slam."
Three months on, Halep is still World No.1, and she has seemed more relaxed on court ever since she got there. Furthermore, the Romanian is definitely capable of achieving her Grand Slam dream at this year's Australian Open, provided she can overcome her biggest challenge: every time she has become close to one of the four biggest prizes in tennis, Halep has run into a high-class opponent at the top of her game. If this happens again in Melbourne, the popular Romanian must find a way to win – whatever it takes – because if she cannot solve this problem, she may never win that Grand Slam title she desperately wants.
Elina Svitolina
2017 was truly a year to remember for the dynamic Ukrainian. She won five titles (including Premier events in Dubai, Rome, and Toronto) and finished with a 53-14 win-loss record. She also reached her second Grand Slam quarter-final at the French Open. And, in 2018, the World No.4 has seemingly picked up exactly where she left off last year by storming to glory in the first Premier event of the year: the Brisbane Open.
Given this performance, Svitolina would probably be considered the favorite for the Australian Open if she had a better Grand Slam record. However, this is the one group of tournaments the Ukrainian is yet to master, and past successes often count for a lot in venues like Wimbledon, Flushing Meadows, and Melbourne Park.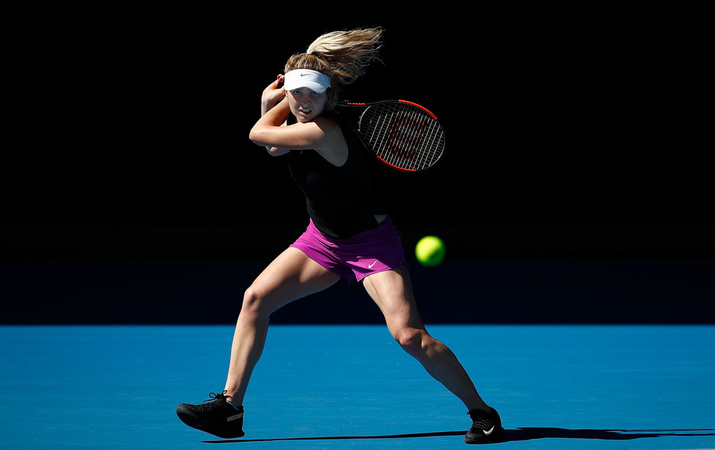 To achieve more at Grand Slams, Svitolina must play even better than she has started to do at the Premier events on the WTA tour. She needs to do this because it is exactly what other players do to reach the latter stages of the majors. Garbine Muguruza's two Grand Slam wins are the perfect example: in those fortnights, the Spaniard was practically untouchable as she produced the best two runs of form in her career so far.
That is what Svitolina has to do to win the 2018 Australian Open. Fortune has favored her with a place in the weaker half of the draw and she has enough tennis ability, enough determination, and enough fighting spirit to win the title this year, but she must also find that thus far elusive next gear if she wants to be the one lifting the Daphne Akhurst Memorial Cup.
Karolina Pliskova
Grand Slams were frustrating environments for the big-serving Czech in 2017. She looked to be in top form at the Australian Open, only to lose a tight three-set quarter-final to Mirjana Lucic-Baroni, who was enjoying potentially the last excellent major fortnight of her career. Then she reached the semi-final of the French Open, despite a self-professed discomfort on clay courts, and lost to Halep.
At Wimbledon, Pliskova was stunned in the second round by surprise semi-finalist Magdalena Rybarikova, and then Coco Vandeweghe produced a superb display to take out the Czech in the last eight at the US Open. If you add in falling at the final hurdle at the 2016 US Open to Angelique Kerber, it is easy to imagine the question at the forefront of the World No.6's mind: what do I have to do to win a Grand Slam title?
The answer for Pliskova is far less clear than it is for Halep and Svitolina. It could be that she needs to improve her movement more than she already is, or it could be that she needs to find a more effective way of managing her relatively weak movement. She does not need to find an extra level, as she has previously done that at Grand Slams, most notably when she beat Serena Williams 6-2 7-6 in the 2016 US Open semi-final.
Maybe what it will take for the Czech to win a Grand Slam is a great escape like the one Kerber enjoyed in the First Round of the 2016 Australian Open when she saved match points against Misaki Doi and went on to win the tournament. Unfortunately for Pliskova, she has been dealt a very difficult draw in Melbourne, as she could face Johanna Konta in round four and Halep in the last eight, so she will need to find her best form to reach the latter stages of the event.
Caroline Wozniacki
The Dane proved her doubters wrong in spectacular style in 2017 as she finally re-produced the kind of form that enabled her to spend the whole of 2011 as the World No.1. She reached an incredible six finals in the first eight months of the year without winning one. Then she broke through in Tokyo, before finishing the year on the highest of highs by winning the WTA Finals for the first time in her career.
Given those performances, and her run to the ASB Classic final in her first tournament of 2018, Wozniacki is in prime position to win her first-ever Grand Slam title in Melbourne. However, no amount of good omens will ever truly convince the tennis world that the Dane is a likely Grand Slam champion because viewers have seen her fall short so many times before.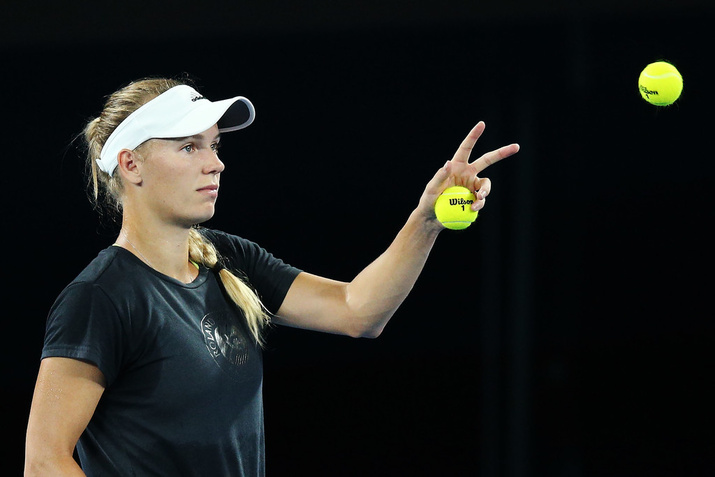 And it is not just the fact that Wozniacki has only reached two Grand Slam finals in her 11-year career that makes observers doubt her. It is also the fact that she has only advanced to the last eight or further in nine of the 42 majors she has participated in – and five of those nine times were at the US Open.
For the Dane to overcome her career Grand Slam malaise in Melbourne this year, she will have to be just as aggressive, if not even more, as she was when she won the WTA Finals, and she will probably need some luck along the way too as she simply does not have the weapons some of the other contenders possess. To make matters worse, Wozniacki has landed a very tricky draw, so watch out for a potential fourth-round loss to Anastasia Pavlyuchenkova or a quarter-final defeat by Jelena Ostapenko or Coco Vandeweghe.
Other Contenders
Despite her retirements in Brisbane and Sydney with an abductor injury, Muguruza can never be discounted. Johanna Konta's career is on an upward curve and she could win in Melbourne if she gets on a roll. Coco Vandeweghe played superbly en route to last year's semi-final and could do even better this time. Jelena Ostapenko is potentially dangerous to every opponent and could go on a run. And 2016 champion Kerber has made an excellent start to 2018 and may fancy her chances of claiming a second Australian Open crown.