ATP NextGen: The Future Looks Bright

There have been countless discussions about that state of the ATP tour due to the continued dominance of the Big 4 or 5 at majors and Masters 1000 events. Alexander Zverev is the notable exception. For clarity, I add Big 5 to mean the rotational axis navigated by Stan the Man, Juan Martin Del Potro and the "Little Beast", David Ferrer. Each has played significant supporting roles over the past 15-years of the Golden Age of the ATP. This group kept the competition bar so high that they pushed each other to new heights. Roger Federer has recently spoken about Nadal's impact on the evolution of his game. Even top players must innovate to stay relevant. Worthy competition is key.
It is time to pay attention to a new competitive armada forming. The 18-23-year-old pack has some talented and interesting characters. The best known are No. 3 Alexander Zverev and at present, No. 15 Stefanos Tsitispas, who just shot through the draws in both Washington and Toronto before arriving in Cincy.
Here is a look at some players in this age group who hope to make their own history in the years to come:
No. 4 Alexander "Sascha" Zverev - German with Russian influences - Age 21
I first saw Zverev at the 2016 BNP Paribas Open playing on an outer court against Croatian Ivan Dodig. A match of blistering shots and long rallies, I thought one of these guys is going to be dead at the end. As such, the winner would likely have nothing left in the tank for the next round. The score final 3-6 7-5 6-3, Zverev. A friend arrived that day from San Diego asking who I would recommend playing on an outer court? My reply was to get his butt over to I think it was court 3 now.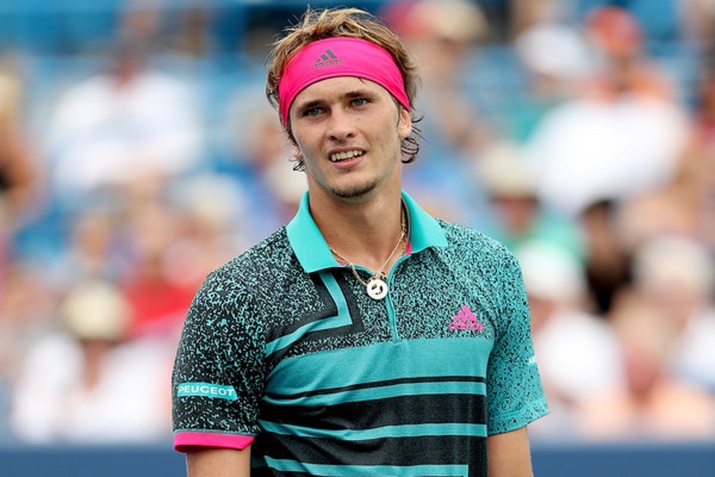 Later, he thanked me for the recommendation. On the way to the round-of-16, Sascha proved me wrong again winning his next two matches, defeating Grigor Dimitrov and Gilles Simon.
Next, it was Nadal waiting in Stadium 1. In this huge occasion, Zverev stepped up, pushing Rafa and winning the 1st set breaker. Sitting directly behind Francesco Roig, I observed Rafa's worried glances to his box. Nadal never quits. The next set was a bagel followed by a thrilling 3rd set 7-5, winner Nadal.
At the 2017 Cincy roundtable discussion, I asked Rafa to recall his years as a young ATP rising star and what advice he could offer Zverev? He shook his head, smiled, and replied: "I don't think he needs any help."
Zverev believes it is no accident that the rising star group is predominantly of Russian descent. His words, "we are fighters because we have Russian blood."
No. 56 Daniil "the Bear" Medvedev – Russia - Age 22
My first interaction with the Russian nicknamed the "Bear" was at the 2017 Queens Club event in London. Medvedev arrived at press following a win over Aussie Thanasi Kokkinakis. The most interesting aspect of his presser was his own admission that he can have a hot temper. I think the media question addressed how he kept his cool that day. He laughed replying with something like this… "are you kidding me? Have you seen how much time I've missed on tour due to behavior violations?" My thought was self-awareness is the first step to positive change. This kid has that along with the powerful shot making. I am rooting for his potential to make that change.
No. 32 Denis "Shapo" Shapovalov - Canada with Russia influences - Age 19
I met Denis "the passionate" at Queens Club in 2017. The Canadian was continuing to reflect on his Davis Cup experience where he fired a ball in disgust that inadvertently struck the chair umpire. All I can say is, I was impressed by his reflection and understanding of what happened, how bad it was but also the lessons he had already learned. He stated "when playing..yeah I always have in my head, 'I hope I don't do anything stupid.'" Concerning his weapons, in particular, the serve, he knows it is effective, but he needs not to over-rely on it. Then age 18, I was impressed. Some seasoned players still do not have that awareness and desire to own a complete game.
In Cincy, Denis or "Shapo" fell to countryman and sharpshooting peer Milos Raonic. Reflecting on this match, Denis was not moody but accepting of the loss and not mentally destroyed. He knew he played well, took chances, and tried to do things during that match that were risky. He knows these steps are necessary if he wants to take his game to the next level. He knows he may lose today but concerning skill building for tomorrow, his results will be different. He knows no practice can replicate match play. Mother and co-coach Tessa - job well done.
No. 27 Karen 'Djan" Khachanov – Russia - Age 22
Cincy is my first time meeting the Russian from the capital city of Moscow. However, I've watched countless times as he squared off, seemingly fearless against big names. His off-court persona is gentle and happy, but he knows how to flip that switch when he enters the tunnel. With 2018 wins over David Ferrer, Misha Zverev, Tomas Berdych, Lucas Pouille, Kei Nishikori, Frances Tiafoe, and John Isner, it is no wonder the 6'6" Russian won the 2016 Chengdu and 2018 Marseille titles.
In 2018, he pushed his most successful peer Zverev to a 5th set battle at Roland Garros. Losing 6-4 6-7 6-2 3-6 3-6 had to sting but tough losses are most valuable learning opportunities if you choose to capitalize on that moment. I get the feeling Karen understands this. As I write this, in Cincy, Karen is battling former US Open Champion Marin Cilic, 3rd set 1-1. He possesses a Federer and Nadal-like quality in his ability to be friends with rivals Rublev and Medvedev. That says a lot about his character. He also spoke to me about one day wanting to give to tennis beyond his own fame and fortune.
No. 37 Andrey "Rubi" Rublev – Russia - Age 20
In 2017, I encountered Rublev in person for the first time on the practice courts in Cincy. He was hitting with the popular Austrian, Dominic Thiem. The practice was like watching a boxing match. Both players were hitting with such intensity that I had to ask Andrey for his name. As he spoke, "I'm Andrey Rublev", I said, "gosh, of course, you are."
The hard-hitting Russian first caught my attention during the round-of-16 in Chennai versus Stan Wawrinka. Yes, he lost but you could see the beginnings of his potential. Rublev tends to run hot and cold. This style makes sense given the influence of his father, a former boxer. If he can find a way to achieve a more moderate balance, he may have greater chances for a bright future. His clay is on the potter's wheel waiting to be shaped into a masterpiece. Like all players, "Rubi" will need to watch his back, quite literally. He already suffered a lower back stress fracture this year.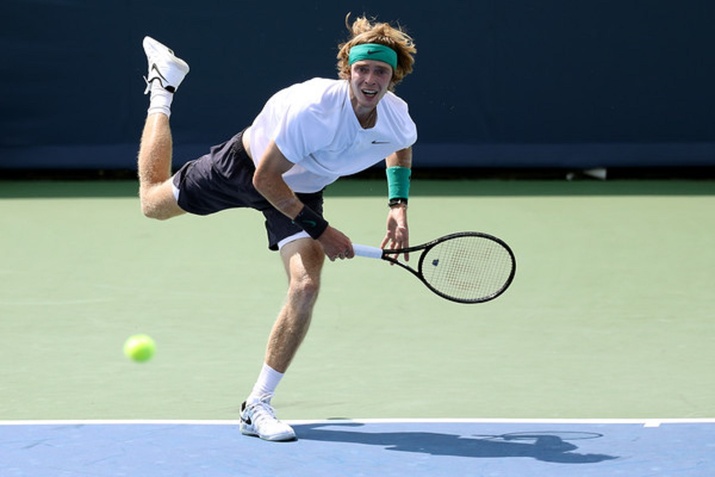 No. 25 Hyeon Chung – Korea - Age 22
Hyeon is in a word "fearless" but not in the "I'm a beast" sort of way, rather in a "nothing phases me" kind of way. This mild-mannered Korean caught my attention in 2017 when he played Rafael Nadal twice - in Barcelona and the Paris Masters 1000. While he lost both matches 7-6(1) 6-2 and 7-5 6-3, his ability to come out swinging against the best clay specialist, forcing a tie-break, is noteworthy. He followed up on the indoor hard-courts of Bercy with a 7-5 set against Nadal. While another loss, still impressive.
I sat down with Chung this week and found an easy-going young man. If I had to pick another quality that makes Chung successful it is a level head. When you look at the upper echelon players, they are masters of controlled aggression. It seems that is a challenging skill to master. If it is part of your nature, you have a leg up. In Cincy, Chung made it to the round-of-32. He hit the wall against former US Open Champion Juan Martin Del Potro. I find that interesting as they both possess an "off-court" mild-mannered demeanor and a healthy respect for opponents. Chung also has a brief stint of Korean military service on his resume.
No. 15 Stefanos "Stef" Tsitsipas – Greece - Age 20
Stefanos celebrated his 20th birthday in Toronto where he played and lost in the final against No. 1 Rafael Nadal. It seems Rafa was not feeling generous that day. In all seriousness, Tsitsipas took out Anderson, Alexander Zverev, Djokovic, Thiem, and Dzumhur, earning the right to take center stage with the Spaniard.
He, also, owns 2018 wins over a healthy David Goffin, Lucas Pouille, Borna Coric, Pablo Carreno-Busta, Diego Schwartzman, Denis Shapovalov, and Richard Gasquet. This list speaks to his ability to adapt to any playing style.
Toronto was Stefanos' 2nd 2018 final loss to Nadal. They met previously on clay in Barcelona. Yup, the Greek can play on clay. This is critical if you want to be No. 1 someday. There are too many points at stake during the clay swing to reach the top spot unless, of course, you are Roger Federer.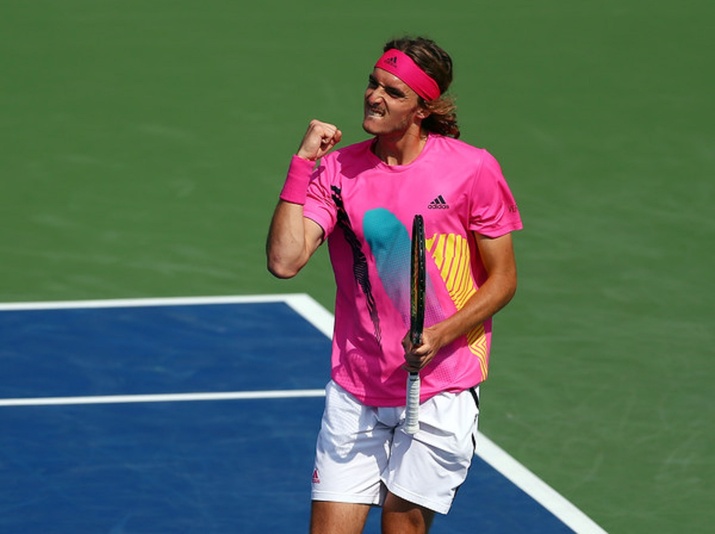 Currently, at a career-high ranking of 15, Tsitsipas is close to knocking on the top-10 door. However, the final climb to the summit is like Everest. The rest of his season will be telling.
No. 18 Nick Kyrgios – Australia - Age 23
What can I say about the popular, talented, and controversial phenom? Nick's future as the best on the ATP tour is in his hands but perhaps beginning to slip away. By his own admission, he does not do the right things
Others certainly on the radar include:
No. 43 Alex de Minaur – Australia - Age 19
No. 39 Frances Tiafoe – American - Age 20
No. 120 Felix Auger-Aliassime – Canada - Age 18
It would not be valid to end this piece without an acknowledgment of the men in the "middle" - Dimitrov, Milos Raonic, Dominic Thiem (sick in Cincy) David Goffin, and Pablo Carreno Busta. These guys are finding new ground and confidence after years of beat downs by the Big 4.
Reflecting on the Andy Roddick story, there is something to be said about being born at the right time. During their initial ascent, majors required the herculean effort of breaking down the intact Big 4 wall. This group appears to be regrouping and their best tennis may also be on the horizon.
While no one can predict the direction that potential takes, whether motivation will wane, or health becomes an issue, the competitive status of the ATP is beginning to peak in multiple blocks in the rankings. In this regard, fans cannot ask for a better show.
Source: Getty Images North America