Ashleigh Barty Is Thriving Under A Newfound Level Of Comfort

Whenever Ashleigh Barty attempts to explain why she has already acheived her career-best season in just her first full trip around the sun since she retired and then unretired from tennis, her speech often flits straight to the repitition of one simple word: comfort. She is comfortable around her fellow players off the court now, she says, so she is no longer tethered to the overwhelming burden of nerves. She's now comfortable within the rectangular white lines of competition, and so her happiness is no longer tied singularly to results. Within the nomadic, pressure-filled confines of the tennis world, to Barty, to be comfortable is to be free.
The subject isn't ever too far from her mind for a reason. Barty's self-imposed exile from tennis between 2014 and 2016, during which she resurfaced as a professional cricket player with a yearly salary of $6,800 , was the direct consequence of this virtue eluding her. After winning junior Wimbledon and contesting three major doubles finals as a teenager, the combined forces of mounting pressure and her loneliness as a shy 18-year-old surrounded by grown women were a lethal concoction.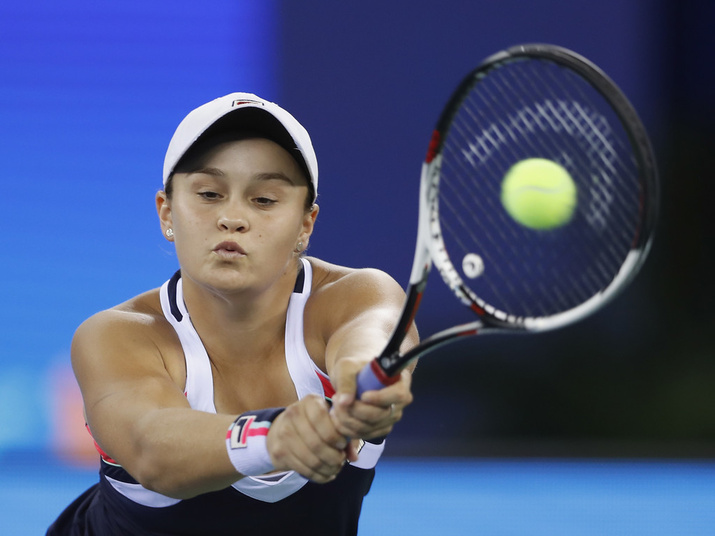 "I feel like I've just had very different experiences obviously in my first career and first time around I was very young and thrown in the deep end a lot," she explained in an interview this week. "It was tough but I'm so much better for it now. I've learnt a lot and I feel much more comfortable on the court now. I just feel like a bit of a different player, really, I'm out there having fun, being able to play with freedom which was something I've never really experienced before."
The freedom in Barty's play has been evident all year, ever since she faced Angelique Kerber over three sets in the first week of the year at home in Brisbane. During this encounter, she watched as the weaponry of her beefed-up game continually pierced the armor of the world number one, and she left the court with the understanding that she was where she needed to be. She has been a paragon of consistency ever since. Since February, the month she won her first tour title in Kuala Lumpur, she has lost to only three players outside of the top 20, a stat only bolstered by the names of her conquerors: Aljona Ostapenko one week before her Roland Garros title run began, Sloane Stephens as she charmed the world and marched to victory in New York, and then countrywoman Dasha Gavrilova, who entered the top 20 shortly after.
In Wuhan, Barty marked her proper breakthrough by defeating four top 15 players in succession (three top 10 players overall), each a prime demonstration of resilience. Against world #7 Johanna Konta, she stared the augmenting probability of defeat straight in the eye and refused to blink, whipping a forehand winner as Konta served for the third set at *5-4 30-30, breaking immediately and then riding out the third set tiebreak. In her match against Agnieszka Radwanska, her retort to dropping the first set was to hand the Pole - who was not allowed to hit a single winner - a violent bagel before assuredly seeing out the third set. After leading *5-4 40-0 against world #4 Karolina Pliskova in the third set of their quarterfinal, she collapsed and found herself down *5-6 and 0-30, just two more errors from defeat. She finished the day with first-ever top 5 win.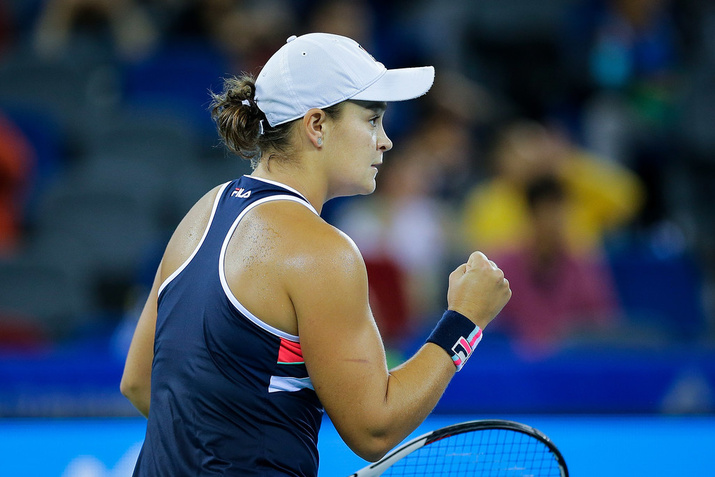 The ethos of Barty's game was no clearer than when Thursday's match against Pliskova arrived in the second set tiebreak. Barty was feeling herself. Though both were hitting supremely well, the Aussie directed traffic throughout the ballistic exchanges, opening the court with slick angles and whipping forehand winners down the line at will. But no matter what she tried - and she tried everything - her return of serve was a liability she couldn't afford. In the intense lottery of the tiebreak, her return would surely cost her the match unless something changed.
She responded by changing everything. Glimpsing a second serve at 3-3, the Australian chipped a backhand slice deep into Pliskova's backhand side in the middle of the court and then chased the net for dear life. As Barty stormed down the net, Pliskova whimpered and balked, shoveling her backhand well long. One ace and two sizzling forehands later, Barty sat satisfied in her seat, the set all hers.
"It's something I really enjoy doing," she said later. "I love getting into the net. I felt like we'd played a few good points around the baseline. I thought why not? Got a second serve, it's a big point. If she hits a winner past me, it's too good. You tip your hat."
Barty's variety was molded into her game by childhood coach Jim Joyce whose guiding principle, according to Barty, was: "if you play tennis, you may as well learn all the shots." Her serve and forehand are her bread and butter. Forged with ATP-style technique, she possesses a legitimate kick serve which pairs with her whippy topspin forehand that generates angles from any part of the court. Her slice skids low over the net and dies at the bounce. She's athletic and mobile, if not fast. And she really does love to volley.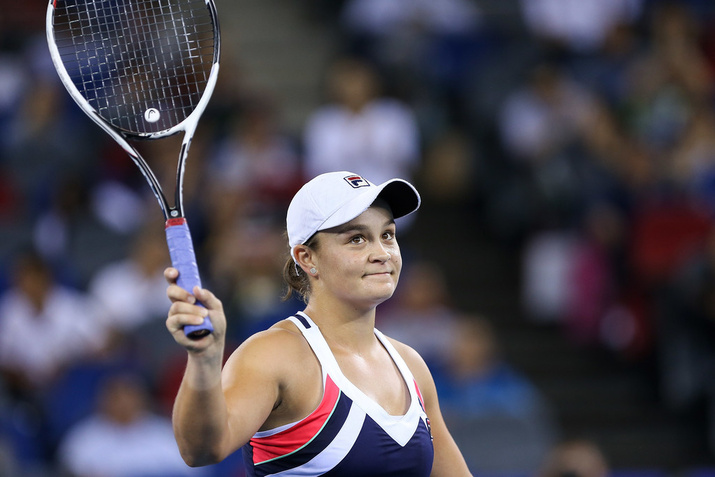 A few days before Barty's chip and charge clinic, Russian youngster Daria Kasatkina, one year Barty's junior, discussed her own wide breadth of variety. But in the same breath, she tried to explain the curse that comes with the blessing of possessing such a vast armory – the impossibility of choosing the right shot when so many possibilities exist. What sets Barty apart is that, although execution and inexperience have hindered her, she already appears to have a clear understanding of how, and when, to use every facet of her game. She already knows how to make the right decisions.
Barty's resilience is undeniable, and a clichéd analysis of the constant resilience and maturity shown by Barty would suggest that her time away offered her the required perspective to compete at the highest level. This may be true, but it's also too easy: her own decision to depart from tennis reveals much more about her mentality in itself.
In team sports, an underperforming, overwhelmed athlete is usually handled delicately by their superiors, then firmly, before eventually being dropped or traded. Each change of scenery offers a new chance at redemption. In tennis, players control their own fortunes and few things change independently of results. Nobody is going to tell a player to stop fighting, to take a break from the sport and see how they feel; most of a player's inner circle, either outright supported by the players or promised riches in more fruitful years, has a vested interest in their continued competition regardless of what they truly need. The annals of tennis history are littered with the failed careers of former talents because it's so easy to get stuck in mud, weighed down by the unchanging grind, piling losses, financial ruin, and pressure that can break their fondness for the sport forever.
It's why injured players, like Sloane Stephens just this summer, so often return from long layoffs with minds refreshed and their perspectives heightened, speaking of disguised blessings after living life like normal human beings for the first time in years. Barty's decision to step away from the sport was a rare example of a young tennis player exercising autonomy over her own career, prioritizing her own mental well-being before the goals she had been chasing from young, simply because she thought it the correct thing to do. She could have remained and come to detest her sport, neither the first nor the last. Instead, she only returned when she was confident enough to interact with her colleagues and enjoy the sport she was born to play. In a lesson to all languishing tennis players, current, and future, she only returned when she thought she could be free.