AO2020: Osaka Advances, Sets Up Rematch With Gauff

Third-seeded Naomi Osaka cruised past Saisai Zheng 6-2 6-4 on Wednesday to move into the third round of the Australian Open. The win sets up a compelling third-round match against Coco Gauff, who also advanced.
It was mostly business as usual for Osaka, but after taking the first set, she found herself in a 4-2 hole in the second set before turning around her play.
"I got fired up when she got up 4-2 and people started clapping more," said Osaka. "I've been in this position on this court before. I didn't want to go three sets."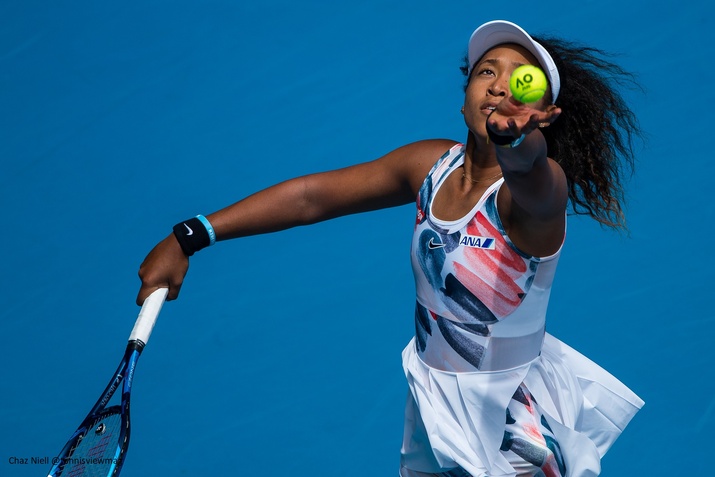 The aggressive Osaka did not put together a clean match with 20 winners to 30 unforced errors, but she forced her opponent to play from her heels and Zheng could only muster 7 winners in the match.
"It was important to accept that I was going to make a lot of unforced errors, because she's not the one that's going to hit winners," Osaka said. "I also knew she was going to give me a lot of slices. But I wasn't really expecting the wind—it wasn't the windiest I've played in, but it was a bit hard to adjust.
"I just tried to stay mentally strong, which I don't think I did that well in the second set, actually."
Meanwhile, Coco Gauff advanced with a 4-6, 6-3, 7-5 win over Sorana Cirstea.
The veteran took control of the match early but Gauff battled back to even the match, then found herself in a 3-0 deficit in the third set. She kept her poise and her fight in the third and fed off the Melbourne crowd.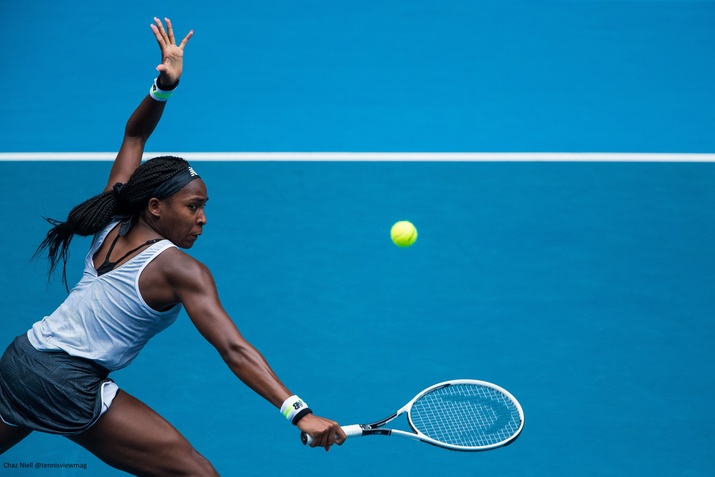 "You really made me believe," Gauff addressed the crowd afterward.
The win sets up a rematch of a 2019 US Open match between the American and Osaka. In that one, the US Open champion rolled 6-3, 6-0.
The 15-year-old is looking for a different result this time. "I think I'll be less nervous this time," Gauff said.
"I think (at the) US Open I was nervous. It was my first time on (show court Arthur) Ashe. We're both familiar with each other's games. She plays really aggressive. This time coming in I'm going to be more aggressive."