Andy Roddick Amused by Stan Wawrinka-Roger Federer Friction

Andy Roddick has been a genial presence around the Royal Albert Hall over the past few days as he makes his Statoil Masters debut this year. The former US Open champion is almost a decade younger than some of his adversaries and he made the impressively youthful Sergei Bruguera look rather slow as he eased to a 6-3, 6-4 victory on Friday afternoon.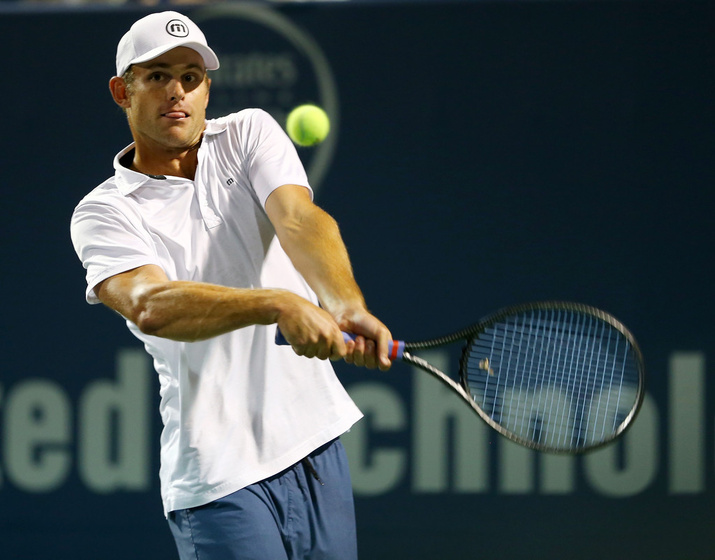 Roddick was given a slightly tougher workout in the evening when he teamed with Tim Henman to see off Ross Hutchins and Jamie Murray in a single set shootout, enough to make one wonder what he might manage if the US Open organisers allow him to take a doubles wildcard into next year's tournament.
Roddick is the comfortable favourite this week but he'll have to be on his A game against Xavier Malisse on Saturday night. The Belgian only won one of their 11 professional encounters, but his game is still more than sprightly enough to give the American a serious test.
Off the court, Roddick shared his surprise at the recent World Tour Finals spat between Roger Federer and Stanislas Wawrinka, in an interview with the Daily Telegraph.
"I was surprised that it happened in that forum, in that arena," he said. "Even if something is bothering you, I don't know if that is the right place to address it with an umpire. It would have had to be really over the line for me to acknowledge it in the moment during a match, especially if it's a friend. But they know their friendship better than the rest of us."
During the match Wawrinka told the umpire that Mirka Federer's vocal courtside comments had been an issue for him since their quarter-final clash at Wimbledon but in Roddick's eyes, if that was the case, it should have been resolved between the pair far sooner. He was quick to clarify that he himself never had any problems with Mirka or any of the Federer camp.
"Trust me, I lost a lot to Roger," he said. "If Mirka had an inappropriate yell in a game I probably would have seen it and I never saw it. She was always great."