Anderson Survives Marathon, Advances To Wimbledon Final

If there ever was a match that epitomized the old saying "hate to see either player lose", it applied to the Wimbledon semifinal between John Isner and Kevin Anderson on Friday.
The two players gave every drop of energy – and more – in a marathon match that lasted 6 hours, 36 minutes, featured 569 points, and a combined 247 winners and 102 aces. But it was Kevin Anderson who would survive 7-6 (6), 6-7 (5), 6-7 (9), 6-4, 26-24, to advance to the final.
Many remember the famous match on Court 18 in 2010 between Isner and Nicolas Mahut, which became the longest match in history. And for a while, it appeared that this epic was heading in that direction, as well.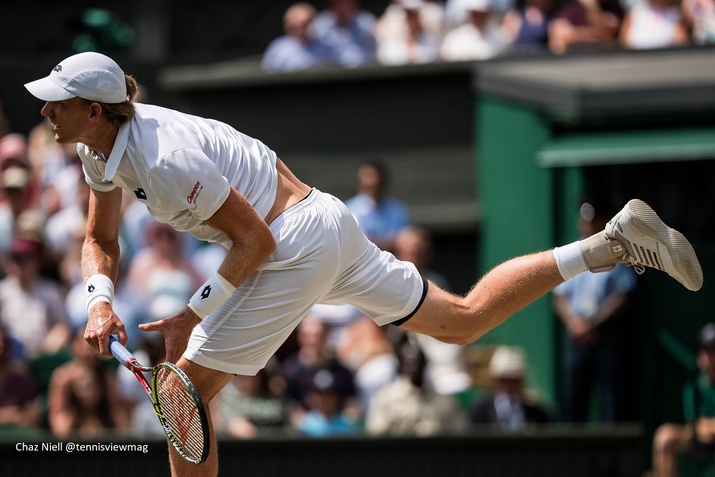 With the two big-servers squaring off, there was no surprise that very little would separate the competitors and that turned out to be the case early. The first three sets were decided by tiebreaks as each player could only muster one service break.
But Anderson gained momentum in the fourth, breaking the American twice to even the match. That would set up the unforgettable fifth set.
With no fifth-set tiebreak at Wimbledon, the set turned into an endurance test as neither player found success getting into their opponent's serve. Time and again, they bailed themselves out with their massive serves while scrapping for every opportunity.
Game after game went by and it began to appear as though Anderson was the fitter of the two as Isner was forced to fight back from 0-30 six times. But at 24-24, Anderson broke through fueled by an incredible point in which he would fall, recover, and strike a left-handed forehand to stay in and then win the point. The South African would finally break Isner's serve and close out the match on his.
He spoke of his lefty forehand after the match. "At that stage you're just trying to fight at every single moment. It was like, just get up. I've hit a lot of left-handed balls throughout my life. I had surgery when I was quite young and my dad, who coached me when I was growing up and throughout my career, he was like: 'Let's play left-handed.'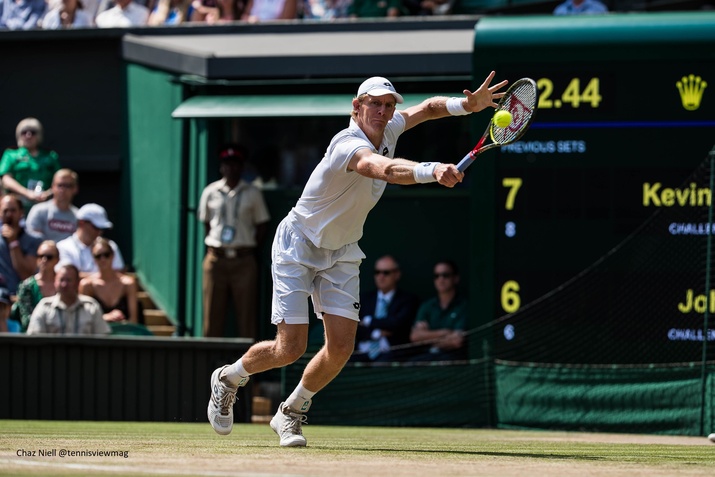 "I didn't know that was going to come into play at this stage of my career, but that was obviously a vital point for me in the end."
The two players would embrace afterward, each knowing that the match would be one that would be remembered for years to come.
Anderson empathized with Isner afterward, "John is such a great guy and I really feel for him. If I'd been on the opposite side I don't know how you can take that playing for so long and coming out short. I apologize if I'm not more excited right now, but there are so many mixed emotions. Getting through something like that is quite different."
The two players are friends and their rivalry began back in their college days when Isner competed for the University of Georgia and Anderson at the University of Illinois.
The result brought back the discussion of the lack of a fifth-set tiebreak at Wimbledon. "I really hope that this is a bit of a sign for Grand Slams to change this format over five sets," Anderson said. "I really hope we can look at this and address it. At the end you don't even feel that great out there."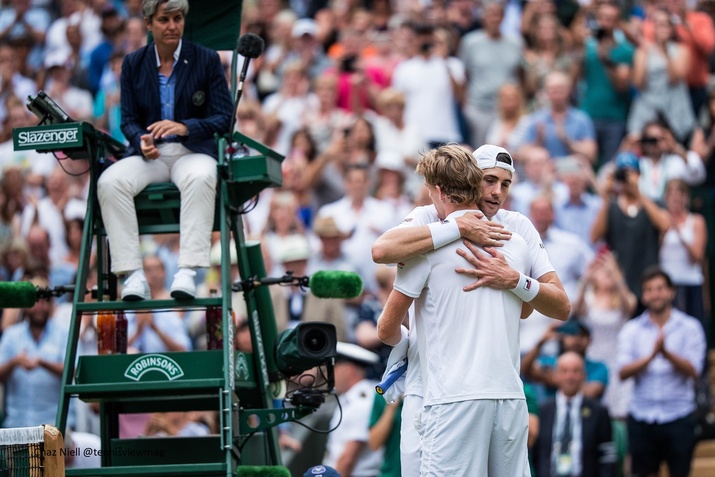 Isner concurred, "I agree with Kevin. I personally think a sensible option would be 12-All," he said. "If one person can't finish the other off before 12-All, then do a tiebreaker there. I think it's long overdue.
"Rafa and Djokovic, I don't even know, can they finish tonight? They're getting on the court at 8:15, whatever it is. We're out there playing for seven hours. You know, it's tough. I'm a proponent of changing that rule, for sure. I think it needs to be done."
Nevertheless, Anderson survived to fight another day. After advancing but falling to Rafael Nadal at the US Open last season, he may have another shot at him in the final on Sunday. However, due to the length of their match, the Nadal-Djokovic semifinal was called at curfew with Djokovic leading two sets to one. The conclusion of that match will take place prior to the women's final on Saturday.