Alisa Kleybanova Reaps Rewards of Resilience

Back in 2009, Alisa Kleybanova had already announced herself as a quirky, lovable character on the WTA Tour. She had shown herself to be one of the most promising stars of the women's game, even before she turned 22. Kleybanova's unorthodox, hard-hitting game had already carried her to upsets over reigning Roland Garros champion Ana Ivanovic at the 2009 Australian Open and Kim Clijsters at Indian Wells in 2010. That year, Kleybanova also won two titles, and she achieved her career-best ranking of No. 20 in February 2011.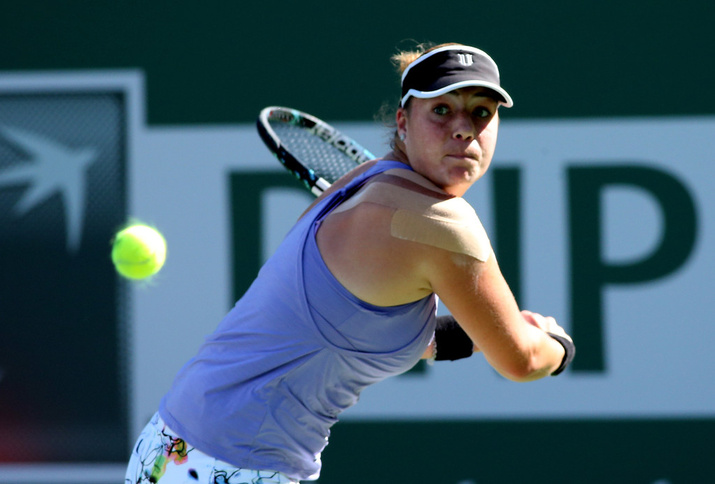 Even as her ascent continued in those early 2011 months, Kleybanova began to feel tired…and often. In Rome that May, the Russian found herself unable to recover after a first-round win against Varvara Lepchenko and put in a listless performance in a second-round loss to Shahar Peer.
Kleybanova decided to stop playing at that stage to seek an explanation for the fatigue, which seemed more serious than the typical result of playing (and winning) more matches than she might have been accustomed to. It was then that she learned it wasn't just the result of pushing her body to the limits on the tennis court.
On July 15, 2011, her 22nd birthday, Kleybanova revealed that her doctors had diagnosed her with Hodgkin's lymphoma. The Russian, who had been a participant in so many WTA battles in her short time on tour, was now in for a different kind of fight.
And, just as she had done so often on the tennis court, fight she did. Ten months later, after receiving treatment in Perugia, Italy, Kleybanova was declared cancer-free. She accepted a wildcard into the Sony Open in Miami in March 2012. Although she made a winning return against Sweden's Johanna Larsson, Kleybanova fell in the next round to Maria Kirilenko of Russia in straight sets. The Russian admitted that she might not have been totally ready to return to the tour, and she took another break to regain competitive fitness.
Kleybanova's next return took place in an ITF event in Landisville, Pennsylvania in May 2013. That event featured a total prize money of $10,000  and is the lowest-level tournament in professional tennis. Kleybanova put her nose to the grindstone and qualified for the event, where she had to chase after her own balls and call her own lines. Despite no longer owning a professional ranking, she won the title.
It's been an upward climb, but Kleybanova's been ticking off boxes on her return to-do list ever since.
After continuing to compete on the ITF circuit, she returned to Grand Slam play at the US Open in 2013. Her best result at a WTA Tour event since her return was a quarterfinal showing at the Premier event in Moscow at the end of 2013. Kleybanova's results in 2014 have been the strongest she has posted since her return. She reached the third round of the Qatar Total Open in Doha and also defeated rising star Garbine Muguruza on her way to the fourth round at the BNP Paribas Open in Indian Wells.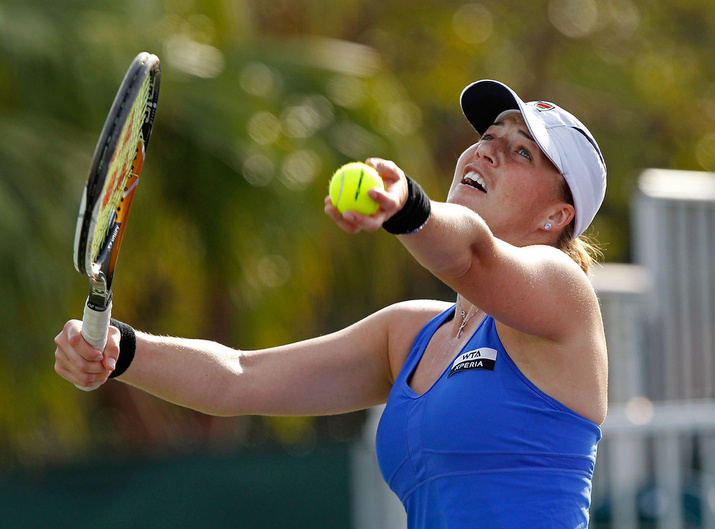 The last time that Kleybanova set foot on a European red clay court in a WTA event, she was firmly established as a top-30 player. With a win against Ajla Tomljanovic in the first round in Stuttgart this week, Kleybanova will return to the top 100 in the world rankings on Monday.
After going 0-3 against top 10 players since her return to the WTA, Kleybanova got another chance to test her level against Petra Kvitova.
"I'm a fighter, I've been a fighter through my whole life, and I'm sure I can do it again," Kleybanova said, shortly after she announced her return to competitive tennis. "It's just about working hard, taking your time, and being patient in what you do."
Patience was a virtue for the Russian in her match against Kvitova, as she had little trouble dealing with the Czech's heavy hitting and line-clipping groundstrokes. She stayed with Kvitova in every punishing rally long enough to see the oft-erratic lefty spray an unforced error, or earn herself an opportunity to crack a finely measured winner in vintage fashion. Kleybanova easily took the first set, 6-2, before rallying from 3-5 down in the second set in a tiebreak and secure her 10th career top-10 win.
After she defeated Monica Puig at the US Open last season, Kleybanova was asked if she was surprised that she won the nearly-three-hour encounter with the young Puerto Rican.
"No," she said, with a laugh. "I went on the court and I wanted to win that match…but my goal was to end up winning this match no matter what it takes."
Whatever it takes, she says. It's taken a lot, but Alisa Kleybanova has proven that no opponent, on or off the tennis court, is too difficult for her to overcome.