Storied Ojai Tennis Tournament Cancelled Due To COVID-19 Pandemic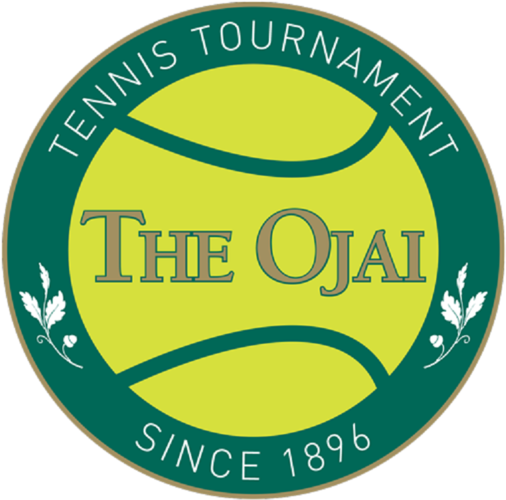 OJAI, Calif. (February 18, 2021) – For the second consecutive year – and the seventh time in its storied 125-plus year history – the 2021 Ojai Tennis Tournament scheduled for April 21-25 has been cancelled because of ongoing health and safety concerns over the COVID-19 pandemic.
In a vote by Ojai Valley Tennis Club board members on Wednesday night, it was determined the 120th edition of the annual tournament would not take place in April like it has traditionally since its inception in 1896.
The Ojai hosts the men's and women's dual-match Pac-12 Championships, as well as other collegiate events, the California Community College Athletic Association State Championships, Boys' CIF-Southern Section divisions, men's and women's open prize money events and junior divisions.
The Pac-12 Conference is still competing in limited men's and women's dual tennis matches this season and will now search for an alternate site to host their year-end championships.
Ojai Valley Tennis Club President Duane Williamson and Ojai Tennis Tournament Executive Director Katrina Rice Schmidt released a joint statement on the tournament's cancellation:
"We were busy making plans for a scaled-down version of The Ojai Tennis Tournament with no spectators, but the decision to cancel this year's tournament simply came down to the fact that in this environment we could not ensure the safety of all of the players and coaches, our staff and volunteers, and the greater Ojai Community. We are all very disappointed that we will not be holding this year's event and, yet, at the same time feel it is the correct and responsible decision to make. We are encouraged that as the ongoing vaccination rollout continues, we'll be able to return to the courts and be back for play in 2022."
The tournament, headquartered in downtown Ojai and played at venerable Libbey Park and throughout West Ventura County, has been played for all but seven years since 1896 – once for the infectious hoof and mouth disease (1924), four years during World War II (1943-46) and twice because of the COVID-19 pandemic (2020-2021).
Each year, 27 different divisions are contested at The Ojai with more than 1,250  players. Free freshly-squeezed orange juice is served in Libbey Park, as well as tea poured from silver urns under the classic tea tent and served by several of the tournament's 600 volunteers.
For more news surrounding The Ojai, visit the website at www. TheOjai.net and like on Facebook at www. facebook.com/TheOjaiTennisTournament; Follow on Twitter (Twitter.com/TheOjai) and on Instagram (@OjaiTennis).