SOLINCO Unveils Its Latest Addition Of Tennis Strings: Confidential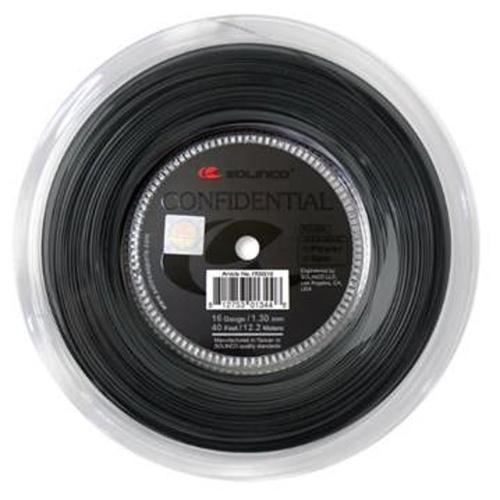 LOS ANGELES, CALIF. – SOLINCO has announced the release of its highly anticipated co-polyester tennis string, CONFIDENTIAL. Having been initially developed specifically for top touring professionals, it is finally coming to market and available for all players to experience. This string features SOLINCO's signature blend of spin, power and control with added playability. CONFIDENTIAL will be available in 16, 16L, 17 & 18 gauges in both 12 meter individual sets and 200 meter reels.
Numerous top 100 ATP and WTA professionals have chosen CONFIDENTIAL as their string of choice, and has already been used to win a singles Grand Slam championship. Confidential will be available in all major tennis retailers worldwide.
"We are very excited to finally launch CONFIDENTIAL, the newest string in our product line," said KT Kim, Director of SOLINCO. "The evolution of this string is quite unique for us, as we had not originally planned to add this co-polyester string to our product line. However, as more players heard and tested the string, a strong interest and demand for the product grew and we ultimately realized that we needed to make this available for everyone to try."