Sloane Stephens Discusses Her Upbringing In Her Family's Funeral Home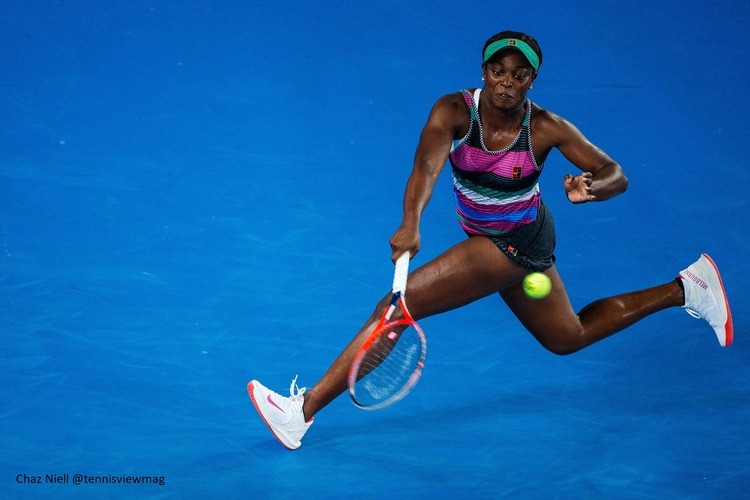 Sloane Stephens ousted Petra Martic 7-6(6) 7-6(5) to book her spot in the Australian Open fourth round for the first time since 2013, moving her to #2 in the live race and edging her ever closer to the top ranking. After her tense, battling victory, she discussed a distinct, fairly unknown fact about her life – her upbringing in her family's funeral home.
Q. Sloane, in your last press conference, a journalist gave you a book about cremation, right? What was it like living in a funeral home business?
Sloane Stephens: "Yeah, it's cool. Lots of dead bodies! [laughter] People are scared of dead bodies, but you can't be scared! They're like the only thing you shouldn't be scared of because they can't do anything to you. Like, you should be scared of the people walking around because you don't know what's gonna happen, right? [laughter]"
I don't know, it's pretty cool. Kind of a different outlook on life. Just to appreciate. I'm not allowed to work funerals anymore because I did it one summer, I went, and I was helping because he told me he'd pay me. And then when the families started coming in and they were like crying, I started crying, so he was like 'you can't work here anymore!' [laughter] I was like 'ok, this isn't for me.' But I think it gives you a food perspective on life and just appreciate your loved ones while they're around and your family and stuff, so yeah it's cool.
Q. Did it take you a while to adjust to seeing dead bodies?
I don't think you get really used to it. But I'm really into bodies and cremation and I like that stuff, I'm really weird, it's strange.
Q. Do you like messages on tombstones?
I like embalming and seeing the bodies! I like that type of stuff! I don't wanna dress the bodies, like I've had to do that and I don't really like that. But it's cool. Making them look nice for their families to see them one last time, it's rewarding.