FILA, the Official Apparel and Footwear Supplier of Tennis Canada, will outfit the ball persons, officials, staff and volunteers at this year's Rogers Cup in Toronto and Coupe Rogers in Montreal. The tournament, which is one of the longest running in the sport, is comprised of an ATP World Tour Masters 1000 Event in Toronto and a simultaneous WTA Premier 5 Event in Montreal.
Ro Gilbert, Design Director at Fila, announced that while very Canadian, this year's colour palette will conform with the other events sponsored by Fila in North America in 2018.
The on-court attire for the ball persons was designed in a red, black and white color palette that is synonymous with Tennis Canada. The ball girl dress, which features a subtle v-neck with a drop waist a-line silhouette, is paired with red ball shorts with the Tennis Canada maple leaf logo on the right hip. The ball boy crew will be dressed in t-shirts and shorts with black and red colorblock detailing that echoes the design of the ball girl dress. A matching full-zip jacket features the same colorblocking technique, and rib detailing on the cuffs and bottom. The entire ball crew will wear FILA's new Axilus Energized performance tennis shoe.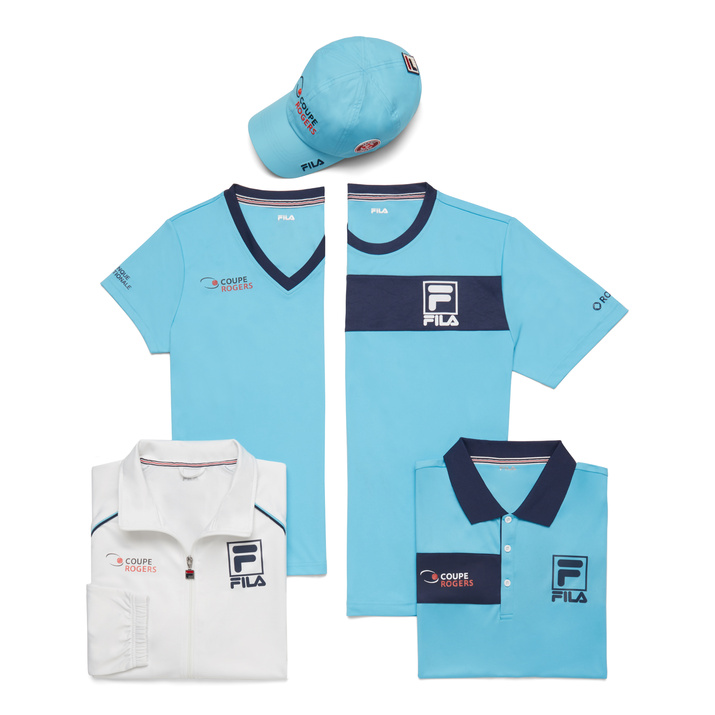 For a cohesive on-court statement, officials will be dressed in the same colorway as the ball persons, wearing a red polo shirt with a black collar. They will also have the privilege of wearing the Axilus Energized shoe.
The uniform collection for the event staff and volunteers will include shirts that have two different tones of blue as well as a white vest with blue details. All items feature the FILA, Rogers Cup, Coupe Rogers, and Tennis Canada logos.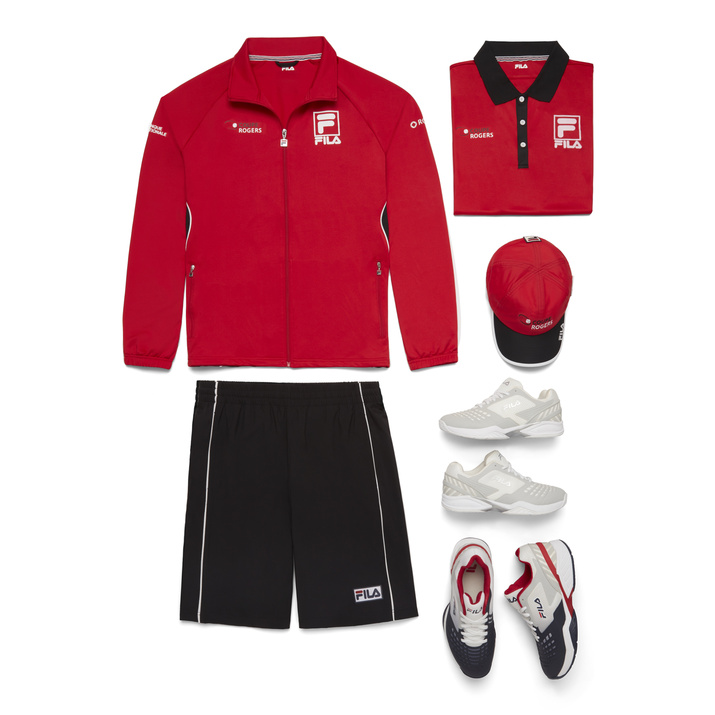 The Rogers Cup collections will be sold on site during the tournament at Tenniszon in Montreal.