Dominic Thiem requests wild card to play Winston-Salem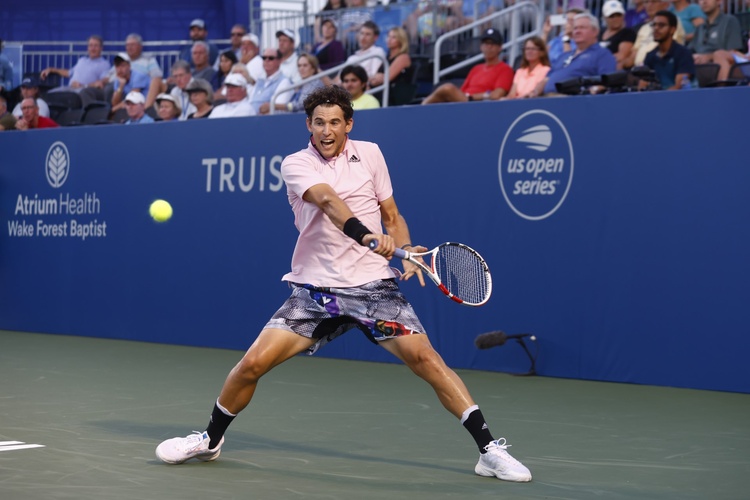 Winston-Salem, N. C. (August. 1, 2023) – Fan-favorite and 2020 U. S. Open champion Dominic Thiem will play the Winston-Salem Open for the second consecutive year.
The former World No. 3 has risen more than 100 spots in the Pepperstone ATP Tour rankings as he works his way back into top form. Thiem, 29, suffered a right wrist tear in June of 2021 when he was sitting in the top 5.
The Austrian came back from two sets down in the 2020 U. S. Open final against German Alexander Zverev to win his first major title in a fifth set tie break (2-6, 4-6, 6-4, 6-3, 7-6). In addition to that trophy, Thiem has 16 ATP titles to his name, including one in Indian Wells in 2019 when he defeated five-time champion Roger Federer in the final (3-6, 6-3, 7-5).
Thiem is only one of two players with at least five career wins over Novak Djokovic, Roger Federer and Rafael Nadal. The other player is Andy Murray.
"We are thrilled to have Dominic return to this event. He was a fantastic addition to last year's field, too, and we know the fans really enjoyed seeing him. We are excited to welcome him back," says Tournament Director Jeff Ryan.
Thiem made it to the round of 16 in 2022 in Winston-Salem where he fell to Jack Draper of Great Britain, who is also in this year's playing field.
Gaël Monfils accepted another wild card to play Winston-Salem, and the tournament still has two more to award into the main draw of the singles competition.
The full list of entrants is available on winstonsalemopen.com.