Djokovic Beats Monfils For Second Title Of Season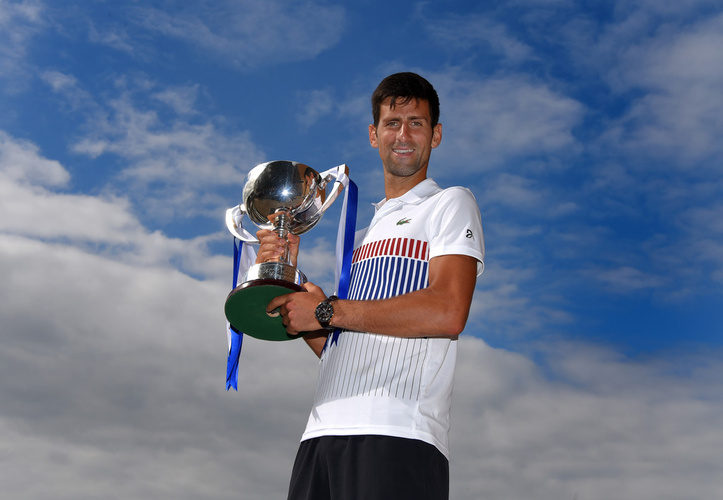 NOTES
- Novak Djokovic won his second ATP World Tour title of the season and his first Aegon International title in Eastbourne.
- The Serbian captured his first title since January, when he beat World No. 1 Andy Murray to kick off the 2017 ATP World Tour season at the Qatar ExxonMobil Open.
- Djokovic heads to Wimbledon, which starts on Monday, on a four-match winning streak and full of confidence as he prepares to compete for the title at the All England Club. Djokovic is a three-time champion at the grass-court Grand Slam.
- Monfils was trying to beat Djokovic for the first time on the ATP World Tour. He falls to 0-14 against the Serbian in their FedEx ATP Head2Head series.
- The Frenchman was playing in his first final since winning the 2016 Citi Open in Washington last July.
WHAT THE PLAYERS SAID
Djokovic
"It was a great week. Obviously it feels right, looking back on the decision-making process and whether or not I should come here, now it feels like it was a good decision. But also a few days ago it felt right because I had a lot of time spent on the court, some good match play. But most of all, I felt very welcomed here by the people. On and off the court I was greeted, I was respected. So, for me, it was just a phenomenal experience that I will definitely take with me to Wimbledon."
"It was just a great buildup, and hopefully I'll be able to take the confidence from here, good level of performance, into London."
Monfils
"I tried my best today. I think he played very good, returned very good. Obviously in the first set he served very good. It was very tough to handle his first serve. I had some opportunities, and he had a bit of luck and managed it very good. I think I played a tough match."