Carballes Baena Wins Ecuador Open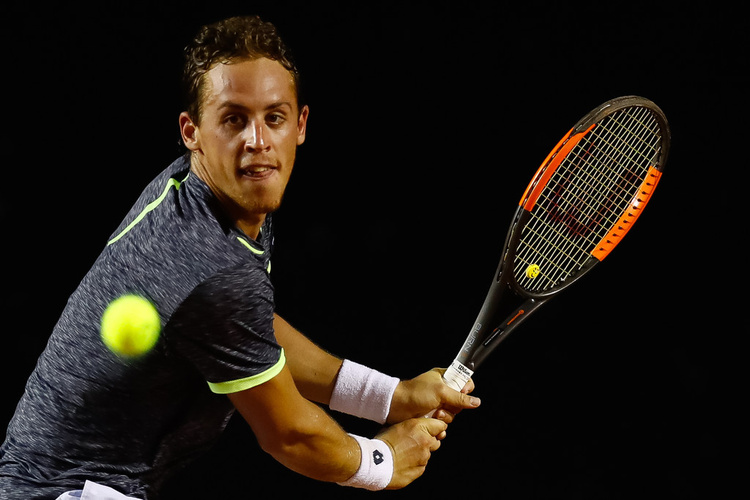 Ecuador Open Final
Roberto Carballes Baena defeated Albert Ramos-Vinolas 6-3, 4-6, 6-4
Notes:
-Roberto Carballes Baena was made to work to claim his maiden crown, upsetting a trio of seeded players in Quito, while rallying from a set down in both the quarter-finals and semis.
-The Spanish qualifier won six matches in seven days to become the third first-time winner of 2018, joining Daniil Medvedev (Sydney) and Mirza Basic (Sofia).
-Carballes Baena rises more than 30 spots to a projected career-high No. 76 in the ATP Rankings.
-Runner-up Albert Ramos-Vinolas, meanwhile, was appearing in his sixth ATP World Tour final and seeking his second title.
-Nicolas Jarry and Hans Podlipnik-Castillo became first-time winners on the ATP World Tour, taking the doubles title.
-Individually, Jarry was competing in his first doubles final, while Podlipnik-Castillo was contesting his second (2017 Kitzbuhel w/Vasilevski).
WHAT THE PLAYERS SAID
Carballes Baena
I did not expect this when I came to Quito, but every day I have improved and now I have the title with me. I entered the Top 100 for the first time two years ago, but I needed to have a good ATP World Tour tournament. I did very well during the matches this week and they have been very hard matches, decided by small margins. I hope to enter more ATP tournaments to continue raising my level and win more matches.
Ramos-Vinolas
Nobody likes to lose finals, but someone has to. I would have loved to win this tournament, but it could not be. Yes, I was mentally strong this week, but I also struggled a lot. Maybe the day I felt more comfortable was the one I played at night because it was slower. It happened to me in previous years, where the day I lost the first set the conditions were very fast and today something similar happened. I tried to keep fighting and I almost managed to turn the match around, but it could not be.