BNP Paribas Open Voted 2017 Tournament of the Year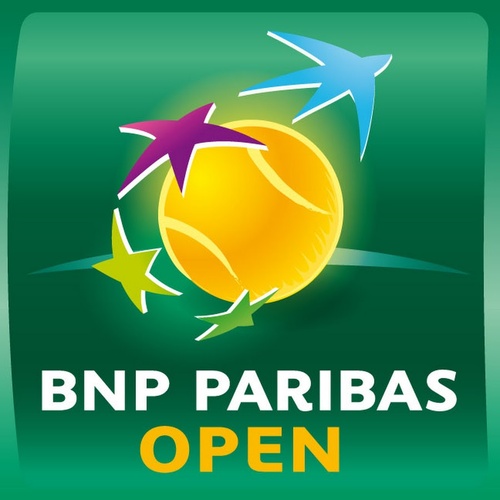 For the fourth consecutive year, the BNP Paribas Open has been voted the WTA Premier Mandatory and ATP World Tour Masters 1000 Tournament of the Year, as determined by player vote. The BNP Paribas Open has swept the top tournament honors on both the men's and women's Tours since 2014. The Premier Mandatory and Masters 1000 designations are the highest categories on the WTA and ATP World Tour, outside of the Tour Finals, and includes the tournaments in Miami, Madrid, and Beijing.
"Having experienced the event as both a player and now as Tournament Director, I have immense appreciation for everything that goes into making this tournament the pre-eminent stop on both the men's and women's Tours," Tommy Haas said. "We are incredibly humbled by this honor, and take immense pride in winning "Tournament of the Year" for the fourth straight year. Our hard-working and dedicated staff is focused on improving on this success for 2018, and we look forward to welcoming fans and players alike to the Indian Wells Tennis Garden once again this March."
Since current owner Larry Ellison purchased the event in 2009, on-going improvements to the Indian Wells Tennis Garden have made the tournament a favorite for fans and players alike. The BNP Paribas Open remains the only tournament in the world to have Hawk-Eye on all match courts for both main draw and qualifying matches.
Prior to the 2017 tournament, the Indian Wells Tennis Garden underwent extensive renovations designed to enhance the overall fan experience, including substantial upgrades to Stadium 1. Ranging from a massive expansion of the Stadium Plaza to renovating all the suites and hospitality spaces to adding 21 new restaurants and concessions, the full-scale changes will continue to delight fans attending the BNP Paribas Open for years to come.
Ahead of this year's BNP Paribas Open, a "Full Bloom" integrated marketing campaign will highlight the world-class tennis players that participate in the renowned global event woven into the natural beauty and backdrop of the desert landscape. In parallel, the Indian Wells Tennis Garden will undergo a series of enhancements to make it as lush, green and beautiful as fans expect it to be. The addition of even more palm trees, flowers, grass and plants will make the Tennis Garden truly feel like a garden in bloom.
The 2017 BNP Paribas Open, held this past March, had an estimated total gross economic impact on the Coachella Valley regional economy of more than $406M, according to an economic impact study – an increase of more than $32M since the last study was conducted in 2014.