Herzogenaurach, Germany 1st August 2016: Ahead of the final Grand Slam of the year, adidas Tennis today details the adizero and Barricade performance wear that its championship elite, including Jo-Wilfried Tsonga and Angelique Kerber, will showcase at Flushing Meadows.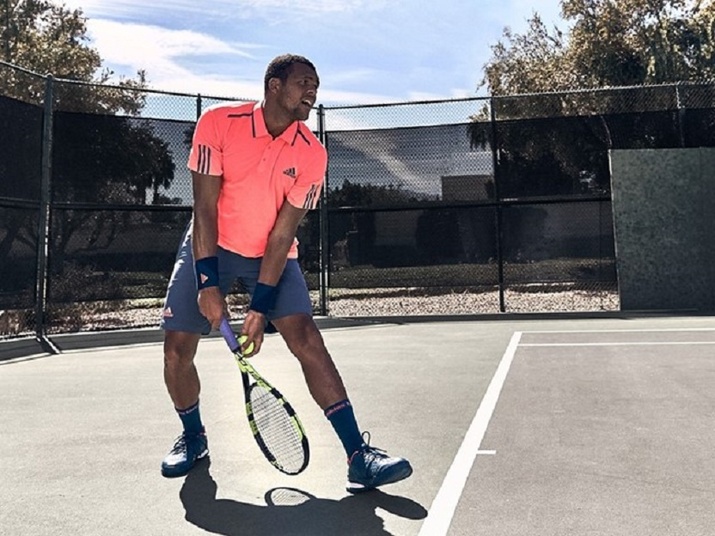 Dominating the adizero collection is an eye-catching, multifaceted print inspired by the architecture and landscape of New York, home of the US Open. Available in a variety of bold colour combinations, the apparel features a unique triangular design, reflecting the landscape and environment of the host city of the season's closing Grand Slam. Beyond its striking print the lightweight collection - built for speed- is equipped with ClimaLitetechnology to encourage quick evaporation of sweat, and ventilating Climacool materials to enhance the body's ability to regulate its temperature in the heat of summer.
Wearing the men's collection, which includes a polo shirt, performance t-shirt and bermuda shorts will be Sascha Zverev, the youngest player in the ATP top 25. Performing in the women's collection, made up of six key pieces, will be Ana Ivanovic in her 13th US Open Grand Slam, world number five Simona Halep and number two Angelique Kerber, fresh from the Wimbledon 2016 final.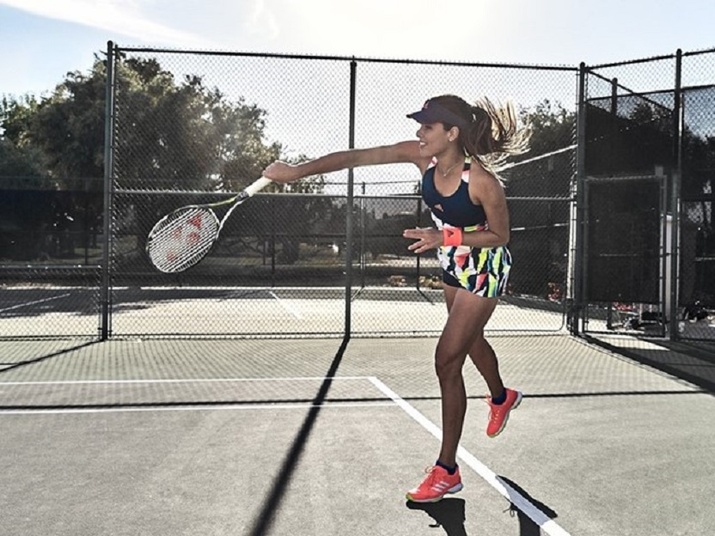 The men's Barricade range continues the palette of the wider FW16 collection but offers a simpler aesthetic. Bold unicolour pieces in Tech Ink and Slash Red are given contrasting details for a premium finish. Offering cutting-edge performance technologies designed for durability, the Barricade range enables athletes to perform in humid inner-city conditions via innovative Climacool fabrics that conduct heat and sweat away from the body. The collection also features a unique laser dot design for improved ventilation. Barricade apparel will be debuted by Wimbledon quarter-finalist Jo-Wilfried Tsonga and world number 9, Dominic Thiem.
Lotta Jurica, Global Category designer, adidas Tennis explains: "Each Grand Slam is unique, playing off the energy and vibrancy of its host city. We harness this energy in our collections for each tournament, refreshing our ranges to give them the geographical and seasonal relevance these great sporting moments deserve. The 2016 US Open adizero range is a great example of how a print inspired by the people, architecture and skyline of one of the most iconic cities in the world, can enable athletes to deliver equally bold performances when they step out onto its courts."
Ana Ivanonic comments, "The US Open is an extremely special tournament to me, in one of my favourite cities, so it's great to be able to bring a little piece of that onto the court with my adizero outfit. New York is notoriously humid in summer, but the cooling fabrics and technologies in my adidas dress are amazing and allow me to focus on my game".
The 2016 adidas U. S. Open adizero and Men's Barricade collections are available online now at http://www. adidas. co.uk/tennis