2023 US Open Preview with John McEnroe and Chris Evert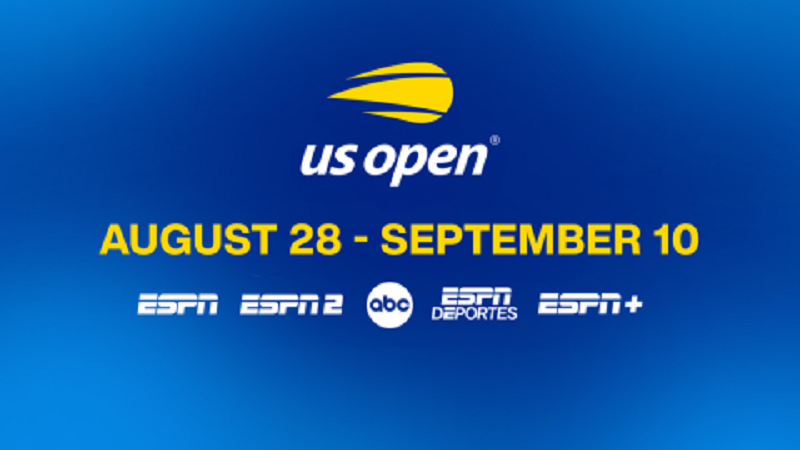 THE MODERATOR: Good afternoon. Today we have Chris Evert and John McEnroe to preview this year's US Open tennis championship on ESPN platforms with exclusive coverage for the ninth consecutive year beginning Monday August 28, 2023.
More than 260 hours of coverage will air on ABC, ESPN, ESPN2, and ESPN Deportes, with over 550 main draw matches on ESPN+ and ESPN3. For the first time ever, ABC will air the US Open live, with the Round of 16 on Sunday, September 3. Dual network primetime coverage on August 29 and 30 includes action from Arthur Ashe Stadium on ESPN and from Louis Armstrong Stadium on ESPN2.
Studio coverage begins on ESPN Sunday, August 27 at 4 p. m. ET with a special 90-minute SportsCenter at the US Open preview show.
Daily marathon coverage from all courts – first ball to last ball – will culminate with the Women's Singles Championship on Saturday, September 9 and the Men's Singles Championship on Sunday, September 10, both at 4 p. m. ET on ESPN, ESPN+ and ESPN Deportes.
We can it open it up for questions.
Q. I'll throw this out to you both. I wanted to ask you about the No. 24 and all the pressure that comes with it. I know when we talk about that Slam record, it's a record that spans pre-Open era, Open era, but it's still a pretty special number. Obviously Serena had a shot at it a few times and came up short, and now Novak is going for it himself. He came up short at Wimbledon. I just wondered if you could talk about that pressure that might be coming with that, even for players at that level.
JOHN McENROE: I would say that to me, I wouldn't know because I was never in that position, but I would also say that Novak is in an incredible spot.
I believe it's a little bit apples and oranges with the men and women. I mean, it's different – he's looking at trying to get by Nadal and Federer I think more than he's looking to get by Margaret Court.
But I'm sure when people bring that up, it becomes something that you feel is attainable and desirable because he wants to set records.
But I think he's handled it incredibly well, actually. The fact that he's passed Nadal and Federer is amazing, and the way he looks, he looks like he's going to win multiple Slams more.
It feels like he could go on for another two, three, four years at this rate. It's remarkable what we're watching, and certainly him and Alcaraz are the two guys coming in that you figure the odds are pretty good that one of those two is going to win it.
CHRIS EVERT: I think that this feeds into Novak's strengths in his game and his life, and that is the mental aspect, the mental toughness. The fact that he can get through adversity, and as you saw the Cincinnati match, which I don't know how you guys felt, but I thought he was out of the match after eight games, but he came back, and he found that next level, and he found the conditioning. He figured it out.
I think that if he gets into this situation again where he's in the finals to win, I think it could be a different story.
I think having lost Wimbledon will help him because he learns from his mistakes, so he learns from his drawbacks, and whatever he did there, which by the way, with what I remember, Alcaraz just played an unbelievable match and came up with unbelievable shots. It's not that he did anything wrong.
But I think he's going to be more ready this time, the second time around.
Q. I have a question for John regarding Laver Cup. I know they just released your full roster of players, and for the first time other than 2021, there is no Federer, Nadal, Djokovic or Andy Murray. I wonder if you could talk about the generational aspect of Laver Cup from Rocket to you and Bjorn to that foursome and now to this younger generation, and then if you could also just give your thoughts on what you expect out of this Laver Cup now that we do have some players who have never been on either team before.
JOHN McENROE: Well, I could give you a long answer or a shorter one. I'll try somewhere in the middle.
That is, as you know, I love Laver Cup. I idolize Laver, Roger Federer. Never going to meet a classier individual than him.
I believe that the Laver Cup should be preserved. My days are numbered; I've been doing this for a while. They're going to get new captains soon, in the next year or two.
It's been a lot of fun, but it's got to be supported by everyone in the sport, and I don't believe it has the total support, whether it's the ATP – we don't want to get into the politics of it. Sometimes scheduling is an issue with players, whether they're going to Asia or whether there's a Davis Cup.
It seems like – it's frustrating to feel like – because the goal was to try to make it like golf's Ryder Cup where everyone was waiting until the last minute to see who was hottest, but everyone was available, and it doesn't seem to be the case now. It's tougher to get everyone committed.
I hope that the future is bright because I think it's a great event, and obviously the transition, needing – Alcaraz isn't going to play this year, but having a guy like him would be huge, so it needs to be supported, I believe, by the younger generation, because as you pointed out, you just mentioned the guys that aren't there, and I think that's not obviously helping the event.
Q. Could you just talk about the excitement of having some of these guys who are coming in and playing this year?
JOHN McENROE: Well, we finally won it, so it was off my shoulders and off all of us that Team World could win. We're in a different place now, so it makes it more exciting.
Obviously we had some guys that were involved last year; Francis was huge, Taylor, Big, Felix. He's been struggling, so this could be a great way for him to – hopefully he'll get back on track at the Open, but certainly playing in his home country. Denis is hurt.
Some guys aren't available. Bringing in – Tommy Paul was a practice player, so I'm excited that he's now on the team, and we've got a couple of great stories, sort of unknown quantities to a degree. Chris Eubanks is a great kid; Ben Shelton I think has got some incredible upside.
Hopefully this will come together beautifully because obviously Europe has most of the top – I think the first eight guys are Europeans, but I think only three or four of those guys are playing. That helps our chances.
But to me, it's been a great event and should be preserved.
Q. Who do you like to break through first with a Grand Slam title, Gauff or Pegula, and should a great champion like Venus Williams receive wild card berths for as long as she asks for them?
CHRIS EVERT: Yes about Venus. Yes, I would hand her out the wild cards, as I'm watching her practice right now, on a silver platter.
Also I'm going to pick Coco Gauff as far as over Jessica, although I have tremendous respect for Jessica and her game, and she has beaten the No. 1 player in the world. I feel like Coco just has a few more weapons that are needed, I think, to win a major, and she is going to be – she can win freer points, easier points on her serve when it's on.
I don't know; I see a different Coco Gauff, and I think with the new team, with Brad Gilbert on the team giving her some expert advice, as he has been one of the most accomplished coaches out there over the last 30 years, I think that has given her an edge that she didn't have before. Her attitude and I just think her confidence now has grown to the point where yes, she has been to the finals of a major, but now I firmly believe that she believes that she can win it. So she's my pick.
JOHN McENROE: I would agree with Chrissie's assessment on both.
CHRIS EVERT: Aww, thank you.
Q. Tennis was really the only sport where people are routinely competing and watching matches at 1:00, 2:00 in the morning and certainly it happens a lot at the US Open. I'm curious just from both of your perspectives, what is the fairest thing to do in that situation, and especially when it comes to – do the men play first? Do the women play first? Seems like there's always a lot of controversy around that subject, around night sessions.
CHRIS EVERT: Well, I think they could start an hour earlier. Just seems to me maybe start an hour earlier would be the answer.
You're right, that is a question that has been asked, and the players complain. Nobody, especially the players, want to be playing at 2:00 in the morning, and sometimes that happens.
I don't know, I think that they have to put a little more thought into it and conversation into it, and I don't know if they have, but I would say start earlier. So you don't get a packed stand or a packed crowd at 6:00 and they might all start coming in at quarter to 7:00, but you've got to do what's fair for the players.
The players come first in my mind.
JOHN McENROE: I think if you looked at the percentage of matches that went to 1:00 or 2:00 it would be very small, even though of course when Alcaraz played Sinner last year, it went to almost 3:00 in the morning, and that seemed outrageous.
They look at this all the time. It's about ratings and when people get home from work. They've changed the way they used to do it, which was the women always played first and the men played second. Now they go by every other day they switch. That seems to be fair, although it's tougher for a woman not knowing before a best-of-five-set match. That's what the women wanted. They wanted to have it – why are we always first? Okay, well, you've got to play second. Well, that could mean you could play after a four-hour match. It's unpredictable when a best-of-five set match is going to end.
I think that's originally why they did it in the first place, because the women are two out of three, so you have a better gauge when the men are going to start playing.
Either way, players don't want to be playing – it happens a small percentage of the time. There's no easy answer.
Chrissie said, start an hour earlier. That would solve some of the problems. It might not help the ratings or when people get home from work, but that has to be determined, talked about by everybody and decided.
I think that would be the best way to approach it.
But you used to have Saturdays – when I was playing, I know it was a long time ago, but they had Saturday-Sunday finals. Is that fair, for us to play a best-of-five Saturday and best-of-five Sunday? So they slowly but surely made some changes that I think are helpful, so hopefully they'll do the same with that.
Q. You talked about Felix Auger Aliassime, knowing him a little bit from the Laver Cup. He has a bit of a tough stretch this year. How do you feel about his play, and how do you think he could get back on track at the US Open?
JOHN McENROE: Well, Felix has had a really tough time, and a lot of it I believe has to do with his injuries. He's had some real injury issues.
Then you lose your confidence. You start second-guessing yourself. Plus the pressure he had reached the last year, I believe, six in the world, so there was a lot of expectation.
I thought he could make a breakthrough maybe even this year, and it's gone really south on him.
But he's a great kid. He's a great talent. Maybe he'll get a break or something, something will go his way at the Open, get his confidence back. He's got to sort of go back to the basics, I guess, and almost in a way earn it once again.
He's dropped to the teens. It's not going well. But that doesn't mean that it couldn't turn around even at the Open.
I haven't seen him in person for quite a while, so I'm not exactly sure. I've spoken to him not that long ago. But not exactly sure where he is physically, but if physically he gets right and he's healthy for an extended period of time, I believe he'll get back in the top 10 in the next year.
Q. If I could follow up on the pressure thing, sometimes we don't see what's going on in your head when you're on court, but a guy like Novak can look so cool at times, and other times he'll admit himself he's feeling a lot of pressure. I wonder if you'd talk about what it's like to compartmentalize that kind of pressure on court when you're playing in a big match.
CHRIS EVERT: Well, for me, I was kind of known as calm and cool out there, but I would get paralyzed at times with the pressure, and you kind of don't want people to see you reacting like this. But Novak is a human being, and as mentally tough as he is, the human factor does – you're slightly right. The human factor does enter into it.
I was doing an interview yesterday about IBM and all of the insights and all of the insights about when you're predicting a match. But you don't put into the fact of the human feelings and the human element of feeling tight, feeling nervous, choking, just being paralyzed, not being able to move. That's what pressure does to you.
Every person individually has to overcome it themselves, and they have to find out what works for them. I mean, for me, it was just yelling at myself to move my feet and accelerate. That's all. You have to keep it simple, but you have to remind yourself of one or two things that happen to you, happen to your body, happen to your mind when you're feeling that pressure.
I'm sure Novak, who is the master of all of this, has his tricks and will talk himself into trying to play as relaxed tennis as he can.
But that was very actually astute of you to notice that.
JOHN McENROE: I would only add that it is key that you sort of know yourself what makes you tick and that you sort of embrace that and use that hopefully to your advantage. Nothing can replicate – obviously as Chrissie said, you get out in front of a lot of people, it's super exciting, but it's something that you have to go through.
Some people lay and egg; others can rise to the occasion, and then it can switch. Alcaraz looked amazing at the Open last year, came through at the French. It seemed like the pressure got to him, and he cramped up completely.
Then at Wimbledon, the guy was amazing. He learned from whatever happened there. That's all you can hope to ask for, is that the next time around you've got a better opportunity to handle whatever it is you're – and most people, especially when they're out there on their own, it's extremely difficult the first few times.
Q. I saw a report yesterday that the WTA finals may end up this year in Saudi Arabia. Even if that's not true, it seems like there is going to be some Saudi influence in the sport. I was curious how each of you felt about that likely reality in the near future.
CHRIS EVERT: I didn't read that. I don't know – really? Did you really read – where did you read that?
Q. Somebody had it on Twitter. Again, I don't know if it's true or not, but it has been talked about.
CHRIS EVERT: I mean, for me, I would prefer not to go to Saudi Arabia to play the WTA finals. Not that I'm going to go play, but for me, I would prefer the WTA not go to Saudi Arabia. Obviously they have the human rights issues and everything, just the way they treat women. I would be against it. But I don't have a vote.
JOHN McENROE: This is something that is being bandied about obviously since golf did this, but I think a lot of the people - I'll preface this by saying - are hypocrites that sit around and say that golf or tennis shouldn't go there while tons of businesses and tons of these people that you know about, including our government and many, many others go there and do business, but all of a sudden it's outrageous that sports athletes do it.
Having said that, I wouldn't do it. I don't think our sport needs it. I don't think it would benefit from it, and I don't think we should do it, personally.
But as Chrissie said, it's not up to us. Someone else is going to make that – they're talking about the Next Gen Finals going there, 21 and under. This is just something that I don't understand why we're going in that direction, but that's for another day and another topic.
Q. I wanted to ask you if you could maybe pick some dark horses like Sinner, Holger Rune, Muchova, someone like that. Then on Carlos Alcaraz, I hear a lot of analysts say he's going to have to play more conventional tennis to sustain it. Are you of the opinion that he could continue to be a crowd pleaser and be so exciting and be so unpredictable, or do you think he has to be more conventional to sustain his success?
JOHN McENROE: I think that the way he plays is absolutely spectacular, and I don't think that – every now and then - he's 20 years old - he may make a decision that you think, well, maybe he could have played it a little safer, but he had match point on Djokovic two days ago. Come on. This guy is amazing. Electric is this guy.
To think that you would want to tinker – the guy can do everything. He's the most complete 20-year-old I've ever seen, and that includes Novak and Roger and Rafa.
Now, obviously it remains to be seen if he could keep it up just health-wise, I'd be way more worried about him being able to stay healthy than I would be about the type of game he plays. He can do it all on all the surfaces. That's the least of our worries.
If I had to pick one guy, Sinner would probably be the guy that's in that position to make that step, which he hasn't made. He got to a semis finally, lost to Novak. To me he's positioned himself well.
It's hard to envision. I'd love to see Francis get his act together and do something, but he got to the semis, so he's going to feel pressure even trying to replicate that.
But it would be incredible for an American player to make a breakthrough to me, but the likelihood is that it isn't going to happen, and if it does, it's going to be – you can see it's going to be Djokovic or Alcaraz, Medvedev is the next guy, and then Sinner. After that, it's going to be pretty tough to envision a guy going all the way.
CHRIS EVERT: Just one comment on Carlos. I think that looking at his personality and the fun and the enjoyment that he seems to have on the court by being fearless and by taking risks – I mean, he's a risk taker. I think that just all fits into his personality, and you can't really take that away from him or try to tame that. I think that would be a mistake.
I think he will have longevity, if like John says, he stays healthy and he really paces himself and doesn't play week in and week out, and he really picks and chooses very carefully when he has his time off.
But he's great for the game, and he just has that kind of style now, that kind of athletic tennis that he's a showman, he's a tremendous athlete, shot maker, personality on the court. I think you can't take any of that away from him and just let him be himself.
As far as the women, it's obvious that one of six or eight women could win a major. You look at Sabalenka winning Australia and Rybakina winning and Vondrusova winning. It's obvious there are players at a very high level that can win. It depends on the draw. It depends on the draw.
Like Ons Jabeur had a very tough draw at Wimbledon, I think had two or three tremendous wins in a row over top players, and just didn't have enough left in the finals. I just think it has to do with winning seven consecutive matches and just being consistent, and I think having a good draw really does help.
But I would say Coco to me would be Iga's biggest threat at this moment.
Q. I wanted to ask you both, when you were playing, what was your favorite court in the game to play on, and now that you're both great commentators, what's your favorite court to watch and commentate on?
CHRIS EVERT: Well, Armstrong was my favorite court because that's where the finals were. That was our center court in my day. So I would say Armstrong.
I mean, the best place to commentate really is Arthur Ashe because we have the booth right up overseeing the whole – not only the whole court but the whole stadium, and just the feeling of the crowds and the excitement and the electricity in the air. Nothing goes unnoticed when you're commentating on Arthur Ashe Stadium.
JOHN McENROE: Me personally, I like to be close to the court. We used to be closer at Louis Armstrong, but we're a little farther away, which is somewhat disappointing, even though as Chrissie said, you get a better overall view.
But to me as a player there was something magical about Wimbledon, and then the booth is right in the corner of the court, so you feel closer to it than you do at the other places, at the other majors that I commentate with.
We haven't been to Australia, and Australia was pretty close, too, fairly recently.
But that's the one that I would say.
Q. Since the 2021 US Open final, we didn't witness the breakout that we expected from Emma Raducanu and Leylah Fernandez. What do you think is the biggest challenge to establish herself as one of the top players on the tour?
CHRIS EVERT: That was – yeah, I think she does the most, and she gets the most out of her tennis, out of her body. She's not 6'2". She doesn't have that one big shot that's going to win free points.
The majority of the top players have that, where it can just make it a little easier on the rest of your game. Leylah, she just has to work so hard to win a point.
I just think she's doing as well as she can right now, and she's a terrific competitor, but I think that tennis is different now than it was a few years ago. I think that there's new players like Sabalenka; she is mentally a lot tougher than she was, and she's more consistent.
Rybakina has come up; Coco has come up. There are five or six players that have really come up to the top level, and it's just getting to be a more athletic and strength game.
The day of the 5'6" and under professional women players, it's going to be harder and harder, I think, for them to be at the top of the game. I think it's just about a lot of it – most of it's about physicality with her because certainly she's very, very mentally tough and she works very hard.
Q. When you were players, obviously you had to prepare for a Slam. Now that you're commentators, John talked earlier about the Alcaraz match ended at 3:00 a. m., do you prepare physically or mentally when you know you could be there late, all night? How do you prepare physically or mentally to be a commentator for a Slam like this where the hours could be crazy?
CHRIS EVERT: Prepare as a commentator?
Q. Physically how do you stay up, how do you keep the adrenaline and energy –
JOHN McENROE: Do this. Do mouth exercises.
CHRIS EVERT: I was thinking you were asking how does a player get ready for an 11:00 match at night, but now you're saying commentators –
Q. Because your hours can be unpredictable.
CHRIS EVERT: Besides lattes, besides a lot of coffee? How do you do that, John?
JOHN McENROE: I think what we do is we're backseat drivers, which is a pretty good gig, so we have the easy job.
But the only thing that's important, I think, is to keep up some energy, obviously, and so you just do that. It's like what Chrissie said before about a player knowing what you need to do in order to do it, and you just have to bring it. That's all it is to me.
Sometimes these things – if I'm yawning or, oh, I'm so tired, I mean, that's not going to help the situation.
CHRIS EVERT: Right, it's like – if it's 2:00 in the morning and we're commentating a match, we're the ones that have the easy ride. We can't complain. They're the ones out there playing.
I'm always amazed at John McEnroe when he goes to Wimbledon and he does ESPN and BBC and even a little bit maybe Eurosport, I don't know, but he's on from like 9:00 in the morning until 11:00 at night, and at 11:00 he's talking like this and he's all excited and he gets this energy, and I see him the next morning, and I go, how do you do it, how do you do it.
But I think the nice thing about the US Open and working for ESPN, and John, I think you'll agree with this, if they put us on the last match at night, they don't put us in the morning. They're really sensitive about us being out there for 12 hours when we could be out there for seven hours.
We sleep in, we work out, we get over there at noon, 1:00, and we do studio work, maybe do an afternoon match, then we wait for the night match.
ESPN paces us, which is good. Thank you, ESPN.
Q. I'm going to ask another sportscaster question, another commentator question. How important is it to pronounce the names of these players that you're covering on court correctly? I'll give you an example. I hear Mu-CHO-va constantly instead of MU-cho-va. The accent should always be on the first syllable. Is that important or does it not really matter?
CHRIS EVERT: It's important. It's important. We have meetings every single morning, and we have the research team help us out with names. They pronounce everybody's names in the production meeting because that's the toughest part of the job.
Where is the accent, on the second syllable, on the third syllable? In their countries – everybody from Tennis Channel to ESPN pronounces certain names differently, and thank you about Muchova, because I was using the H, so thank you for that.
It's very important, and also we get blasted on social media, which we shouldn't even be listening to, but it just is part of the job. You really should know how to pronounce somebody's name if you're going to be commentating them.
John, what do you think?
JOHN McENROE: I think that you try your best. That's all that we try to do. We don't try to mispronounce it. We try to get it right. Sometimes it's not easy.
I've gone to players and asked them, even guys like Novak, because some people – for 10 years when I went to the French Open when I was playing, they spelled my name M-a-c. I go, my name is not M-a-c, it's M-c, and they didn't change it. Unbelievable.
Some guy just said Mc-EN-roe to me. No, my name's MC-en-roe. So move on. Not a big issue overall, even though we like to get it right.
CHRIS EVERT: So what is Novak – I say JOKE-o-vic, but I hear everybody says JOCK-o-vic. So what's the right one?
JOHN McENROE: Let me call him right now.
CHRIS EVERT: Djoker, Novak.
JOHN McENROE: Yeah, call him Novak. I think it's JOKE-o-vic, but just that's my guess, educated guess, but it may be different in Serbia. If we go to Serbia, how dare you say it like that. So I don't know.
CHRIS EVERT: We call it by their first name if we're not sure about their second name.
Q. What do you guys make of the fact that Novak has – I say this facetiously, only won three US Opens when he's won ten Australians and the surface I don't think is that dissimilar. Any theories as to why that might be?
JOHN McENROE: I don't know the answer to that. I would have expected him to have won more based on what you just said. Perhaps the end of the year, a long year, they caught up to him when he tried to go for the Grand Slam a couple years ago. He's away from family. He's talked about that a lot. Maybe has a more comfortable setup. It's hard to say exactly. He's fresher in the beginning.
I don't know the answer to that. That's just an educated guess.
I mean, three ain't bad, and he's been in a lot of finals, so not going to lose sleep over that. He's won 23, so something is working, better than anyone else.
CHRIS EVERT: Yeah, I would agree. I think that the Australian Open is the first big major of the year and everybody is just raring to go and excited and eager, and Novak is fresh. I think by the time you get – look, I was starting to get tired at the US Open. It's the eighth, ninth month of playing full-time, and the only thing that got me going was the crowd. Being an American, the crowds really got me going, and the crowds probably are not going to get Novak going here in America because he's going to play an American or he hasn't been the most well-received player.
I think because it is at the end, and like John said, some players are starting to wind down a little bit.
Q. We talk a lot about Carlos, the physical gifts, the power, the shot making, the fearlessness, but I wonder if you would comment on his on-the-fly ability to problem solve and adapt which we saw in the Wimbledon final. It seems like that's really one of his best powers, too.
JOHN McENROE: Well, he seems to me like he's pretty much great at everything. He's got this attitude that you dream of having that positive an attitude as an athlete and as a player. Then you combine it with his athleticism. He's one of the quickest guys – he's got to be the top couple quickest guys I've ever seen on a tennis court, without a doubt.
That's the biggest thing, how great an athlete he is, and then he was schooled at a young age obviously very well. I don't know to what extent anything changed when he went to Ferrero five years ago, maybe six, but whatever has happened there, he's done a great job molding him, and it's just he's a total natural.
I don't even know where to start with this guy. I just pray he stays healthy.
CHRIS EVERT: I think one of his best gifts is his instinct and his intuitiveness as far as what shot to hit. I almost think if he thinks too much that that hurts him, that that goes against him.
I saw a couple of things in evidence. The way that he all of a sudden – he'll all of a sudden drop shot from the back of the baseline. That's like a last-minute decision because that's not a normal shot, to drop shot behind the baseline. Instinctively he creates these angles, creates these shots. I saw Ferrero say one time to him, against Novak, because Novak was getting tired, "drop shot him."
The next two drop shots that he tried against a very fatigued Novak went like to the service line because he was told to do that, and he didn't do it on his own. He didn't do it on his own instinct.
I almost think that is a great trait that he has, and when he has to think like too much, that's going to get him into trouble.