Tiafoe survives three match points to reach Millenium Estoril Open final
Francis Tiafoe, the twenty-four-year-old American, battled for close to three hours to defeat fellow American, Seb Korda, 4-6, 7-6, 6-4 to reach his fourth career final. Korda, just twenty-one, led by a set and 5-2 but could not shut the door as Tiafoe raised his level and capitalized on his opponent's tentativeness.
Tiafoe, currently ranked #29 and seeded 5th, won the toss but elected to receive. Korda, the 8th seed and ranked #37-a career high-missed 3/4 first serves yet held to love for 1-0. Tiafoe, in his opening service game, raced to a 40-0 lead but held to 30 with an ace up the tee.
Korda committed three unforced errors and dumped serve when he overcooked another forehand while Tiafoe consolidated the break with another ace up the tee.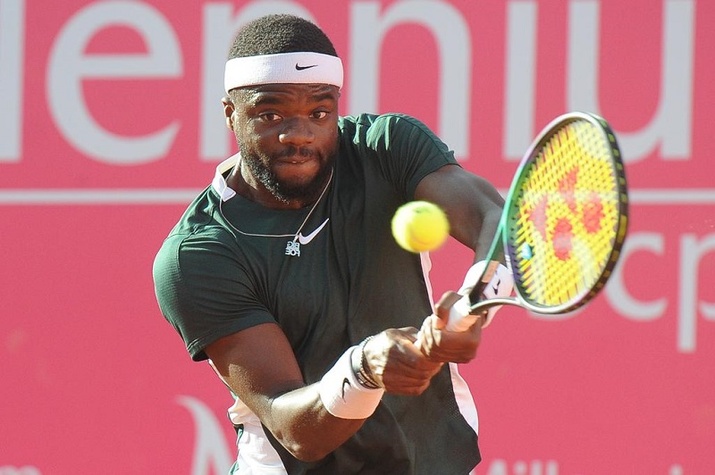 Korda, not to be outdone by his opponent, struck two consecutive aces and held to 30 for 2-3. Tiafoe, despite missing 4/6 first serves, held to 30 for 4-2. Korda opened the seventh with a sweet forehand volley winner and held to 15 when his opponent's backhand slice went wide.
Tiafoe faced a break point following two consecutive errors and with another off the forehand, dropped serve after the longest and most enthralling point of the match. Korda faced break point at 30-40 but managed to hold following three consecutive errors from his opponent.
Tiafoe, serving at 4-5, donated three unforced errors and lost serve and the set when he netted a forehand off a deep return.
In front of a packed stadium with Hawkeye in play, Korda served first in the second and it was epic. While the young American committed a slew of errors, especially off the forehand, and faced five deuces and a break point, held with an ace up the tee after ten mesmerizing minutes.
Tiafoe also struggled in his opening service game, facing two deuce and two break points and dumped serve when Korda crushed a forehand pass down the line. Korda consolidated the break for 3-0 with a brilliant backhand down the line while Tiafoe, saving a break point, got on the board when his opponent mishit a forehand.
Korda continued to cruise, striking two additional aces as he held easily to 15 for 4-1. A must hold for the veteran American, Tiafoe opened the 6th with a monster backhand down the line and closed with an ace up the tee.
Korda upped the ante in the 7th as he opened with two consecutive winners and though he gifted a double fault, held for a commanding 5-2 lead with a fantastic forehand swing volley winner.
Tiafoe faced match point at 30-40 and despite hitting a second serve, saved it with a huge inside-out forehand. Korda, too passive on that return, paid dearly as Tiafoe, relishing the energy of the Portuguese crowd, overcame five deuces and held for 3-5.
Korda served for the match at 5-3 and though he hit another ace, succumbed to the pressure and dumped serve following three unforced errors. The crowd sensing a huge shift in momentum, roared with delight as Tiafoe stepped to line down 4-5. Despite facing two additional match points and four deuces, leveled the set with an outstanding forehand down the line.
Korda missed 4/5 first serves and dropped serve when Tiafoe pummeled the backhand return and gave back the break when Korda ripped a backhand crosscourt. Korda served first in the breaker and in a nanosecond was down 1-5 as Tiafoe played with conviction and controlled aggression. Tiafoe clinched the breaker 7-2 with three remarkable forehand winners and served first in the deciding set.
Although he missed 5/8 first serves and faced break point, the 2018 Estoril finalist held for 1-0 with an amazing crosscourt forehand off a drop shot while Korda missed 4/8 first serves and donated three consecutive errors to dump serve. It was an inauspicious start to the third as the 2021 Parma champion struggled to move past the three match points held in the second.
Tiafoe struck two consecutive aces and held easily to 15 for 3-0 while Korda held to 30 for 1-3. Tiafoe continued to apply pressure as he held at love for 4-1, just two games from the final. Korda dug deep and despite donating another double fault, followed with an ace to hold to 15 for 2-4.
Tiafoe, sensing the moment, buckled under the pressure and dropped serve following four errors off the ground. Korda, eager to take the reigns and reassert his authority, opened with an ace and for the first time since the opening game of the match, held at love.
Tiafoe regrouped admirably hitting his 8th ace and held to 15 for 5-4. It now was Korda's turn to serve to stay in the match, but he was unable as he donated four consecutive errors to lose serve, the game, and match.
Francis Tiafoe will play his fourth career final having prevailed at the Delray Beach Open in 2018. His final opponent, like his semifinal opponent, is the same age and has the same first name.
Sebastian Baez, like Sebastian Korda, is making moves having reached his first tour-level final earlier this season on the dirt in Chile. The Argentine native has won an astonishing 6 Challenger tour titles-all on clay-and sits at a career-high ranking of #59. This will be their first tour-level meeting with a title and 250 ranking points on the line.
Teaser Image: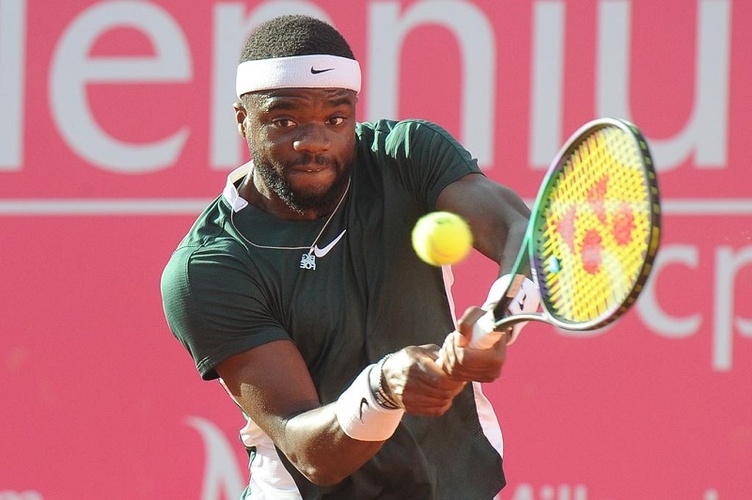 Inline Images: