Welcome to the 1st World Tennis Conference by GPTCA and the Segal Institute
The GPTCA – Global Professional Tennis Coaches Association – certified by the ATP and in partnership with the Segal Institute, organized and presented the first World Tennis Conference, March 25-28, 2021. Designed for high-performance coaches and other industry members, the TennisONE app, for a reasonable fee, provided access to more than sixty experts in the field. Once registered on the app, coaches, players, organizers, and tennis enthusiasts could access the presentations on their phone, tablet or computer and will continue to have access until April 24, 2021.
A united community is a resilient one. The conference's two main goals are to inspire and educate the global tennis community, especially young coaches by offering multi-disciplinary online courses from the best coaches and players in the world.
Fernando Segal, president of the Segal Institute and organizer of the WTC, encourages life-long learning; be thirsty for knowledge and share with others your passion and expertise. The Segal Institute strives to increase the level of tennis development worldwide with better coaching processes by creating innovations and utilizing technology to promote a healthy environment for growth.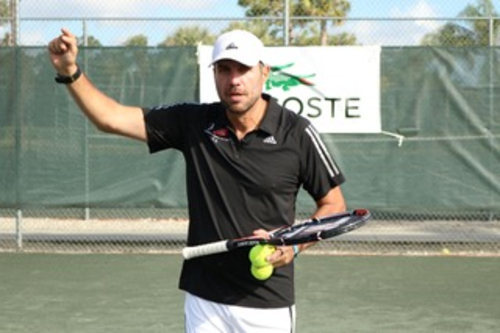 Adam Blicher, a Danish sports psychology consultant who worked with the Danish Tennis Federation for six years, spoke about training players under pressure. Pressure can drain one's energy which should be focused on tactics and execution. In order to manage pressure, the player must register the negative thoughts, release them, and refocus.
Jacco Eltingh, from the Netherlands, is a six-time grand slam doubles champion and coach who discussed the development of a professional tennis mentality. While intrinsic motivation cannot be taught, the behavior of players, coaches, and parents is relevant. According to Eltingh, focus is the key performance behavior; it empowers the player to make good decisions. Players must persevere, adapt, and engage in self-reflection. Coaches should create a healthy, productive environment and include the player in the process so they can thrive.
Toni Nadal, VP of GPTCA and long-time coach and strategist of nephew, Rafa Nadal, stressed the importance of technique and preparation. Train how you play! Players must have respect for the game and cannot improve if they are angry. Coaches should listen and learn from their peers and be passionate and observant. Sport is to struggle and for that reason, helps develop the human being.
Wolfgang Thiem, the father of world #4 Dominic Thiem, runs an academy in Vienna for players aged 14-18. It is crucial to fashion a learning environment where players perfect their technique and develop a sense of fairness given the pervasiveness of cheating at the junior level. Coaches must have passion if they hope to succeed, while parents should trust the coach and accept his decisions. If parents perceive that the coach is committed, they will trust him/her and the process.
Claudio Pistolesi, a former player on the ATP tour, has been coaching ATP and WTA players for twenty-five years. For him, learning and growth are an eternal cycle. More often than not, players and coaches come from different countries speaking different languages. Tennis, however, is universal; it brings people together. He strongly believes that this can help eradicate racism because, on the court, one finds common ground.
Andrei Medvedev, former world #4 and French Open finalist is now a coach. He strongly believes that information, education, and trust are paramount for developing a great competitor. The mental component of tennis is huge. In order to manage fear, stress, and anxiety, he practiced visualization and breathing exercises during changeovers. He used that time to evaluate mistakes and reassess tactics. Focus on what you can control and remember that you cannot control your opponent.
Tomas Behrend, former ATP player with two tennis academies and a GPTCA-A star level coach, expressed a similar sentiment during his presentation on the magic of being a positive thinking player and coach. If you cannot control yourself, you cannot control your opponent! According to Behrend, 70-80% of tennis is mindset, yet most players/coaches ignore this aspect of the game. While on the tour, he took six weeks off to work with a mental coach and after 11 months made his main draw debut at a grand slam tournament and cracked the top 100. Train your brain to stay positive in difficult and stressful situations and become a problem solver.
Rainer Schuettler reached a career-high ranking of #5, represented Germany three times at the Olympics and coached former world #1, Angelique Kerber. Honesty and open communication with players is essential. In order to maximize potential, it is vital to recognize that every player is unique. Junior players should not fear losing for it is normal. Players should not worry about mistakes just grow from them.
Dirk Hordorff, a founding member of GPTCA, discussed the future of high-performance coaching. He believes in the power of tennis to transform lives. It is a lifelong sport that should be celebrated and promoted. There is not enough money, however, at the grassroots level and this must be remedied. He encourages the grand slam tournaments to share revenues with smaller, developing nations. In order to grow the sport, it must be united and engage the younger generation.
The role of the coach, like the sport, continues to evolve. Today, he is the leader of a team of specialists – physiologist, nutritionist, psychologist, and strategist. The team must work together towards the same objectives. Every coach, no matter the level of the player is equally important because they serve the player.
Since 2010, Alberto Castellani has been president of GPTCA. Over the course of thirty years, he has coached numerous top players including Marc Rosset (#9), Janko Tipsarevic (#8), Ivo Karlovic (#14), and was the mental coach of Rainer Schuettler. Castellani fervently believes that philosophy can help both player and coach on their journey of growth for as Socrates aptly proclaimed, "the more I know, the more I realize I know nothing." Build the person first – then the athlete.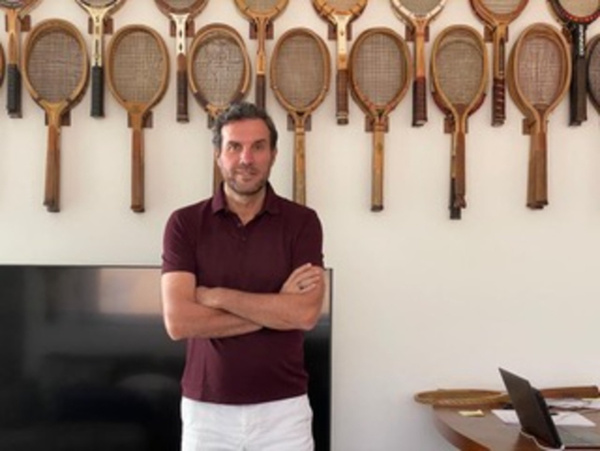 Fernando Segal, founder, and president of the Segal Institute for human performance and tennis development, believes that the greatest coaches pose pertinent questions for guided discovery.
The focus is on the details; coaches should be more specific with their instructions to develop high-performance players. A motivated brain is one ready to learn therefore, coaches must be outstanding communicators and champions of motivation.
Sandy Mittleman is an elite coach with over thirty years' experience, working with recreational players to grand slam champions. His presentation on player assessments and will to skill addressed mental focus, passion, and intensity in young players. In his estimation, all great players have on/off court amnesia. How a player behaves in the first 30 seconds and then 5 minutes after an error provides coaches a great deal of actionable data. According to Mittleman, intensity is undervalued. All high-performance players are able to sustain their intensity by tuning out distractions and confronting challenges.
Tamer El Sawy explained brain development in high-performance players. El Sawy is a former ATP player, coach, and GPTCA president in Egypt. He examined emotions and how players can manage them while remaining productive. The brain functions to avoid stress and anxiety but tennis is a stress-inducing, anxiety-provoking sport. Coaches must train players to be calm during matches and be able to recognize mental fatigue. Train the brain for stress and multi-tasking. This can be accomplished through cognitive brain exercises. Identify the limit of each player and remember that failure is part of the equation on the road to success.
Marco Panichi is an elite physical trainer and coach who has worked with two world #1s – Angelique Kerber and Novak Djokovic. Tennis requires complex movement and stability. Balance and high performance are achieved through the interactions of the visual, proprioceptive, and vestibular systems. Coaches must focus on balance to achieve peak performance. Power is transmitted from the feet up – kinetic chain. One needs stability to employ power. Exercises that utilize instability to create stability are highly effective. Players strive to maintain balance automatically so they can focus on point construction and execution. For Panichi, "power is nothing without control."
Dr. Mark Kovacs, CEO of the Kovacs Institute, is a high-performance expert who evaluates movement and footwork. Return of serve, overhead, serve, volley – all require different movements for proper execution. While coaches use different terms to describe the same movements, he urges them to speak the same language. The institute examined 100 hours of the game's top movers and determined there are 5-10 moves observed in most male and female players. Tennis requires specific training and movement. Players must move quickly, taking big steps while maintaining stability, and coaches should train based on their player's style.
Mark Leschly, CEO and chairman of Universal Tennis, is bringing technology solutions and innovation to tennis. UTR or universal tennis rating, is making tennis more accessible, affordable, and fun. It rates every player equally irrespective of age, gender, or location. UTR helps players, coaches, clubs, and academies by providing the means to measure oneself against others worldwide. It incorporates score, competition and recent history and is currently present in 72 countries. It is more than a rating; it is an engagement platform. Through the creation of clinics, events, leagues, local clubs, and academies, it helps generate revenue at the local level.
For additional information, visit www. myutr.com.
Mike James is a strategy coach and data analyst who discussed the crucial role of statistics in tennis. While tennis lagged behind other major sports in the utilization of statistical analysis, it recently made great strides with the introduction of player headsets and iPads for on-court coaching at the NextGen ATP Finals and a strategy room for each team at the 2020 ATP Cup. His role with the ATP/WTA tours is to provide winning strategies and patterns of play data. He supports a road map via data, video, and analytics which provides a player's team a multi-disciplinary approach for improved performance.
Craig O'Shannessy is the leading tennis strategy analyst who deciphered the conundrum that is rally length. While the road to statistical nirvana was long and is still incomplete, he concluded that it is the first four shots that make the difference; whoever dominates this category wins the match 91% of the time. Short rallies are the norm – even on clay - yet 90% of practice sessions focus on long rallies. While they help players perfect their groundstrokes, they do not win matches and coaches should train their players accordingly.
Andrea Gaudenzi, chairman of the ATP, is determined to unify the sport. Tennis is too fragmented with competing organizations wrestling for control. The focus and future of tennis is the fan experience. If the sport is united, all stakeholders will benefit and grassroots tennis will flourish. Coaches are a fundamental part of player development and can assist in the transition from junior to professional. Acting like a life coach, they can help a player learn to accept defeat, failure and summon patience and perseverance. In other words, "tennis is life!"
GPTCA and the ATP have partnered since 2012 and are working together to assist coaches worldwide with their ongoing education.
The WTC encourages observation, active-listening, and education. I urge you to register for the WTC on the TennisONe app and learn from the best.
Teaser Image:
Inline Images: