Giron wins all-American Opener in Miami 7-6, 6-4
Tommy Paul, just 23 years of age, reached a career-high ranking of #51 earlier this month – now #53 - while his opponent, 27-year-old Marcos Giron, currently sits at #88. This was their first tour-level meeting though they had met three times on the Challenger and Futures circuits (Giron 2-1). Last season they each scored their first top ten victory, so hopes were high to make inroads on home soil at the Miami Open.
Paul won the toss and elected to receive, hoping to get an early break. It looked as if his strategy would pay off following two huge forehands to earn break point but after a second deuce point, Giron held behind heavy hitting and a deft forehand drop volley winner.
Paul had a much easier time in his opening service game, throwing in an ace out wide as he held to 30 for 1-1. Giron mixed in a serve and volley and held at love for 2-1. Paul returned the favor, holding at love for 2-2.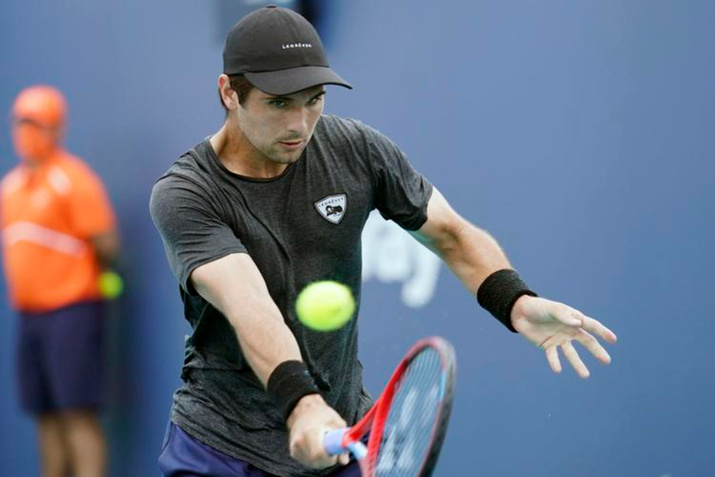 Giron continued to serve well, hitting two aces, as he held to 30 for 3-2. Paul faced break point when he butchered a forehand volley but behind two additional aces and a fantastic inside-out forehand, held for 3-3. Giron made 3/5 first serves and held easily to 15 for 4-3 when his opponent overcooked a backhand.
Paul, despite hitting three more aces including one at 134 mph struggled for parity. A double fault and poor shot selection led to two deuce points, but he battled and held for 4-4. Giron came under pressure at 15-30 following two forehand unforced errors yet managed to hold to 30 for a 5-4 lead.
Paul, serving to stay in the set, donated another double fault but held for 5-5 behind two well-struck backhand volleys and a spectacular inside-in forehand. Giron immediately applied pressure as he held easily to 15 for 6-5. Once again serving to stay in the set and force the tiebreaker, Paul did just that as he held to 30 for 6-6.
Giron served first in the breaker and went ahead 2-0 following another double fault from Paul but quickly found himself at 4-4 following a brilliant crosscourt backhand from his opponent. Giron would level at 5-5 following an ace up the tee and closed it out 7-5 when Paul netted a backhand.
Paul served first in the second and opened with an ace. Although he donated another double fault, he held to 30 for 1-0. Giron, just like in the first set, faced a break point in his opening service game but battled and held for 1-1 when Paul netted the return.
Paul was clearly rattled as he continued to choose the wrong shot and faced break point in addition to being issued a time violation by the chair. More often than not he was looking to end points quickly and this usually went against him. The world #53 saved break point and held behind big serves and penetrating groundstrokes.
It appeared as if Paul had regrouped, striking an outstanding backhand down the line off the return and earned a break point when Giron butchered a backhand down the line. In the
longest game of the match, Giron faced six deuce and three break points yet managed to hold with an extraordinary inside-in forehand on game point.
The brain fog that clearly had engulfed both players lifted as each held at love in their next service games. Level at 3-3, Paul opened with a volley error but closed out the game with a winning forehand approach shot.
Giron had a more arduous time as he faced two deuce and two break points. Paul was disgusted and dismayed as he once again failed to convert. Clearly out of sorts and with little energy, he smashed his racquet after Giron held for 4-4.
Paul, in a must hold game, continued to misfire on the volley and off the ground dumping serve when the forehand squash shot sailed long.
Marcos Giron, the 2014 NCAA champion served it out at love as Paul struck three return errors. A win is a win but this one was not pretty. Both struck way more errors than winners and at times, seemed to lack a sense of urgency. With the Big three - Djokovic, Nadal, and Federer – m. i.a in Miami, this Masters 1000 event is up for grabs yet neither competed at that level.
Paul abysmal on break points went 0/7 while Giron fared better, converting 1/3. Giron should be pleased with his performance on serve as he struck 4 aces to just 1 double fault and won 82% on first and 50% on second serve points.
He must up the ante in his next match against American and world #32, Taylor Fritz who is playing with a great deal of confidence having recently beaten world #11, Denis Shapovalov, world #14, David Goffin and took world #1, Novak Djokovic to five at the Australian Open.
Teaser Image: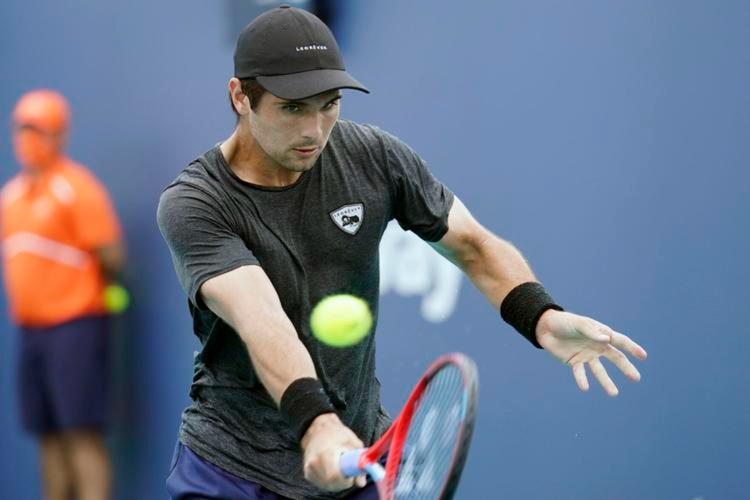 Inline Images: