It may not be a battle among members of the Big 3 that so many have grown accustomed to over the course of the last decade, but it is no less of an enticing encounter that pits a member of the old guard against an aspiring player from the next generation. Novak Djokovic, who has won more Australian Open titles than any man in the Open Era, will look to defend his crown against a game Daniil Medvedev to determine who will leave Melbourne as the 2021 Australian Open Champion.
Fans had better settle in for the long haul, as this has all the ingredients to make for a long battle of attrition. Both of these men are extremely difficult to hit through, are pillars of consistency from the baseline, and each tends to get his racket on many returns. In short, there is not much that separates Djokovic and Medvedev, as their respective ranks of Number 1 and Number 4 would suggest.
Djokovic is considered by many to be the best returner in the history of tennis, so if at his best, he should enjoy an edge there. Since the injury scare in the third round against Taylor Fritz, the Serb has also been serving bigger, particularly off the second delivery. Provided he is putting in a high percentage of serves, that could go a long way towards helping him gain the early upper hand in rallies, which could prove pivotal. It is going to be imperative that he not fall into the trap of becoming passive and drift too far behind the baseline, as the fourth seed is someone who can hang with him from there.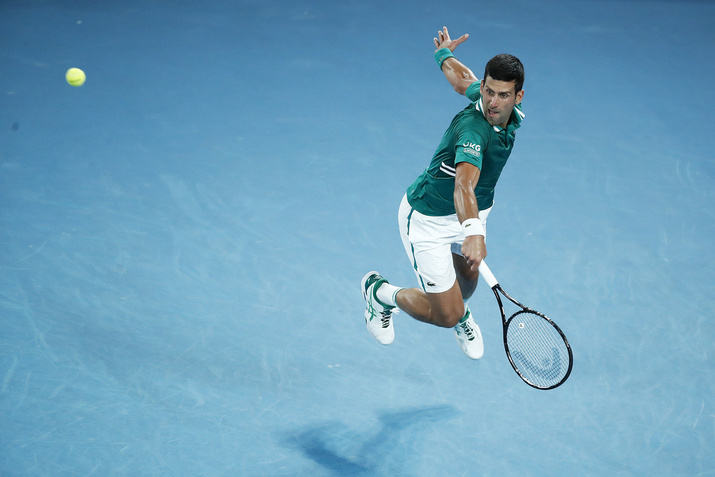 Of course, many of the same things could be said of Medvedev in terms of what he needs to do if he wants to hoist his first major singles trophy. Against the best returner in the sport, he has to have a good serving day if he wants to avoid being on his back foot more often than not, even with his impressive court coverage. Additionally, he needs to make a concerted effort to stay up on that baseline. He is able to flatten out his strokes, and assuming he stays up on the baseline, that should put him in prime position to bully the top seed with his more penetrating groundstrokes.
As always though, execution of a game plan stems from being able to manage those nerves, especially when the chips are down. It is tempting to look at Djokovic as the one best equipped to deliver under these circumstances, as he has an extensive track record of doing exactly that. He has already won seventeen majors, eight of which have come right here in Melbourne, where he has never lost in the final. He leads Medvedev in their rivalry 4-3, including an entertaining four-set encounter here two years ago, and taking him out in a best-of-five format is a different animal than taking him out in a best-of-three. Lastly, Djokovic has stated quite clearly that he has no intention of simply handing the reigns over to the next generation and will perhaps find extra motivation to ensure the most prestigious titles in tennis remain firmly in the hands of the Big 3.
Medvedev is not looking for the reigns to be handed over, however, as he would love to wrestle them away. There is ample reason to believe he could do so, too. Although he trails in his rivalry with the Serb, he has won three of their last four encounters. His most recent victory came only a few months ago in what was an emphatic win at the ATP World Tour Finals. Furthermore, Medvedev has already had the experience of playing in a major final, putting in a phenomenal effort before losing to Rafael Nadal in five sets two years ago at the US Open. Between all of this and the way he finished 2020 by winning the ATP World Tour Finals, he will enter this final knowing that he has all he needs to break through and win a maiden major singles crown.
Suffice it to say, this has all the trappings of what could make for an entertaining and competitive contest to determine the men's champion. There is a real sense with Medvedev that it is only a matter of "when" not "if" he will win a major, and there is no reason it cannot be this Sunday. He has the skills. He has the belief, and perhaps most importantly, he knows he has tasted success against the man who will be across the net from him. Even so, old habits die hard, and it is difficult to bet against Djokovic in most any major final, specifically at this venue. He has won eight times here already, and he has never lost when reaching the final in Melbourne. Medvedev undoubtedly will present a stiff challenge, but the tip of the hat has to go to the top seed to capture his eighteenth major singles title.
(photo source: Getty Images)
Teaser Image: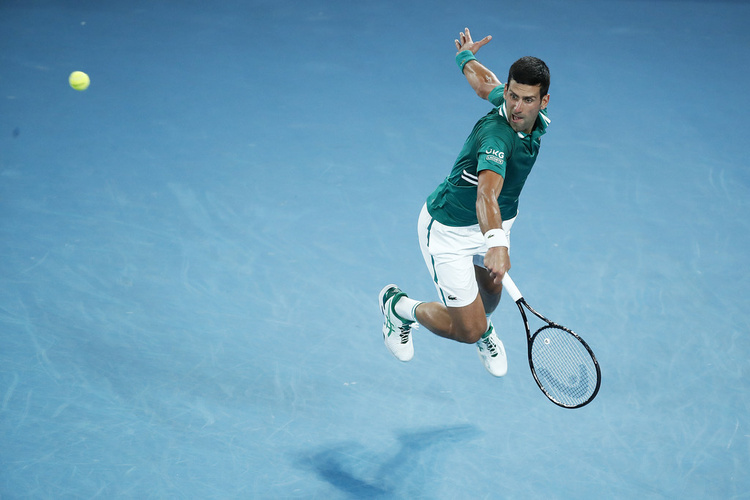 Inline Images: