Naomi Osaka, the #4 seed and 2018 US Open champion, breezed into the third round with a comprehensive straight sets win over world #78, Camila Giorgi. Although her left hamstring was heavily taped, Osaka's movement was not impaired.
Osaka, a two-time grand slam champion, is just twenty-two years old and now an even bigger favorite to win the title given the early exit of the #1 seed and 2016 Open finalist, Karolina Pliskova.
Osaka and Giorgi played once before in 2018 on a hardcourt in Japan when Giorgi was ranked #26 and like tonight's match, was won in straights by Osaka. Despite that previous victory, Osaka knew she would have to be alert and resilient given her opponent's exceptional ball-striking and first-strike tennis.
Osaka served first and held to 30 with a huge forehand down the line. Giorgi came out firing, unloading on a backhand down the line, a crosscourt backhand and an overhead smash on consecutive points to go up 40-15 yet dropped serve when she donated two double faults.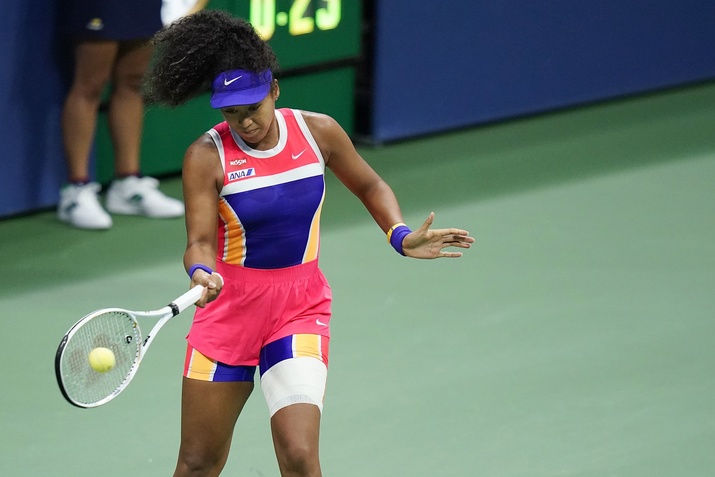 That game is a microcosm of her style and career; its hit or miss. The 28-year-old from Italy does not speak the language of moderation. When she is on, she can beat anyone but when she is off, she racks up the unforced errors and double faults.
Giorgi struck a monstrous backhand down the line to go up 0-15 on Osaka's serve but the Japanese native steadied the ship and closed out the game with an ace out wide for a 3-0 lead.
Giorgi missed 4/8 first serves and quickly faced double break point as Osaka continued to paint the lines and dumped serve following her third double fault.
Osaka, serving at 4-0, threw in her first double fault but held to 15 when her opponent's return went wide. Giorgi, serving to stay in the set down 0-5, opened with an outstanding 115mph serve that Osaka could not return.
Giorgi was relentless off the ground, ripping a remarkable forehand down the line for 30-0 and closed out the game with an ace down the middle. Osaka served for the set and despite donating her second double fault, closed it out 6-1 in just twenty-eight minutes.
Giorgi served first in the second with new balls and quickly faced break point as she became complacent off the ground. She faced a second break point following another double fault and lost serve when she netted a backhand.
Osaka, ever poised and balanced, continued to play within herself and consolidated the break for a 2-0 lead. Giorgi, as usual, kept her foot on the gas, striking the ball with authority as she went toe to toe with Osaka.
Since both engage in first strike tennis, there were very few long rallies. Although she faced a deuce point, Giorgi held for 1-2 when Osaka overcooked a crosscourt forehand.
In the fourth game of the set, Osaka faced her first break point of the match following a netted forehand. She gained the advantage with an incredible inside-in forehand and held with an ace down the middle.
Giorgi, serving at 1-3, opened strongly with a well-placed serve and a stellar inside-out forehand. She held to 30 for 2-3 with her second ace and two extraordinary groundstrokes on consecutive points.
Osaka ever closer to the finish line, continued to serve big, hitting her third ace and held easily to 15 for a 4-2 lead.
Giorgi, trying to keep it close, opened with a good serve out wide but faced break point when she mishit the backhand and dropped serve with her fifth double fault.
Osaka served for the match and although she quickly went up 40-15, double match point, she soon faced break point as the errors flew. She reached deuce with a big serve up the tee, match point when her opponent's return sailed long and the third round when Giorgi missed the return.
Osaka should be quite pleased with her performance. She finished with 4 aces, 2 double faults and won an impressive 79% of first serve and 56% of second serve points.
Her road to the second week will only get more difficult as she faces Marta Kostyuk, an 18-year-old from the Ukraine who knocked out Anastasija Sevastova, the #31 seed, in straight sets. It is never easy playing someone for the first time so this should be a most interesting third round encounter.
Teaser Image: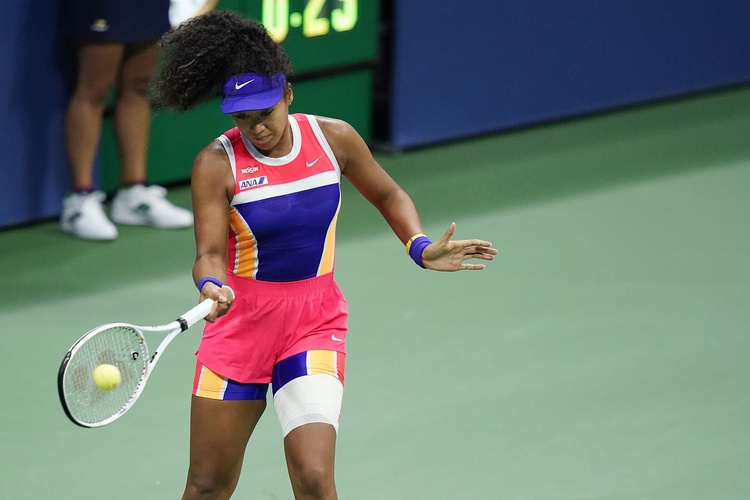 Inline Images: