If there is one thing to be learned from tennis history, it is to never count out a former champion. But in a sport that is played nearly year-round and at a time when technology can bring that sport to fans via a variety of means, tennis is very much driven by the here and now. A marquee player in the latter stages of her career who fails to consistently post the kind of results that helped take her to the top inevitably leads to the pundits trying to shove that player towards retirement. Many a time, those players find a way to turn back the clock and prove the naysayers wrong. Still other times, there is no such resilient resurgence. Maria Sharapova is at that precipice, and she could desperately do with a good run in Cincinnati to set her up for what she hopes will be a solid showing in New York to try and turn her career back in the right direction.
Sharapova is no stranger to setbacks and has admirably bounced back each and every time, even going on to once again become a major champion following shoulder surgery. She is also known as one of the fiercest competitors on tour, constantly clenching that fist and pumping herself up as she fights for every ball, no matter the score. That competitive spirit is certainly still there, as fans saw in her most recent loss this week in Canada.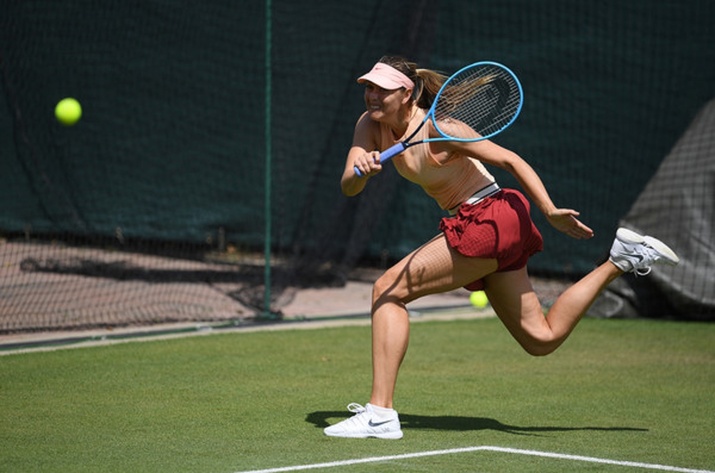 Yet for all of her drive and proven past of clearing career hurdles, there has to be some serious doubt in the Russian's head. She returned from a fifteen-month doping ban a little more than two years ago, and she has never really been able to claw her way back to top form since. There were glimpses of it on the clay last spring where she strung together notable tournament results only to suffer more niggling injury setbacks the back of the season.
Her 2019 has hardly instilled any confidence either. It has been an injury-marred season that has limited her to playing only six tournaments thus far. She has had to retire in two of them and has not won back-to-back matches since the Australian Open. Arguably more worrisome is that she has put herself in position to win some of those matches in straight sets only to end up on the losing end in three. As competitive as she is, those losses can leave scar tissue going forward.
There is one added element to Sharapova's comeback that makes it distinctly different from those of others, however, and that is there is no getting around the fact that her fifteen-month hiatus was due to a doping ban. Only she and select members of her team will ever know why she truly took meldonium, but there are plenty of fans, pundits, and fellow competitors who believe it was simply to get an unethical leg up on the competition. That puts an added bit of a pressure on her to make something happen with this comeback. If not, some will point to the current litany of injuries and the inability to string together results similar to the way she did in the past as proof that "juicing" was the only reason why she was able to achieve all that she did prior to the ban.
So yes, one writes off a five-time major champion at their own peril. And yes, not every champion return to top form at the same quick rate as others. And of course, there is danger in assigning too much importance to a particular tournament or two. That said, in a women's game that is still very much wide open, it is surprising that Sharapova has failed to make such little headway in her comeback. She is now outside of the Top 80 in the rankings, and soon the wild cards will dry up. If she wants to try and erase any more of the tarnish that doping ban put on her career, she has to make something happen sooner rather than later, making her upcoming appearance in Cincinnati followed by the US Open exceptionally important for the remainder of this year and heading into 2020.
Teaser Image: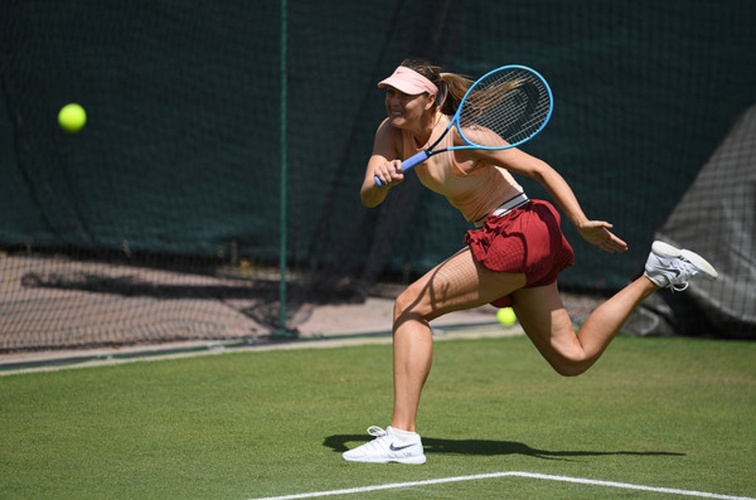 Inline Images: