Where the list of women who could potentially leave Roland Garros with a title is undoubtedly a long one, the list of men who could do the same is by contrast quite short. In fact, there are a number of pundits who would probably feel confident putting just a single name on their lists: Rafael Nadal. The Spaniard has already bagged a staggering eleven titles in the French capital, and it is a fair question to ask, can anyone possibly stand in his way of securing a twelfth?
Given his successful exploits at Roland Garros throughout the vast majority of his career, Nadal is pretty much guaranteed to be a favorite on some level every time the year's second major arrives. This year is no different. He may have looked more vulnerable than usual throughout this spring, but with the way he waltzed to the title in Rome, he has wiped away all of those question marks that had plagued him to that point. If anything, it would appear that he is peaking at the right time.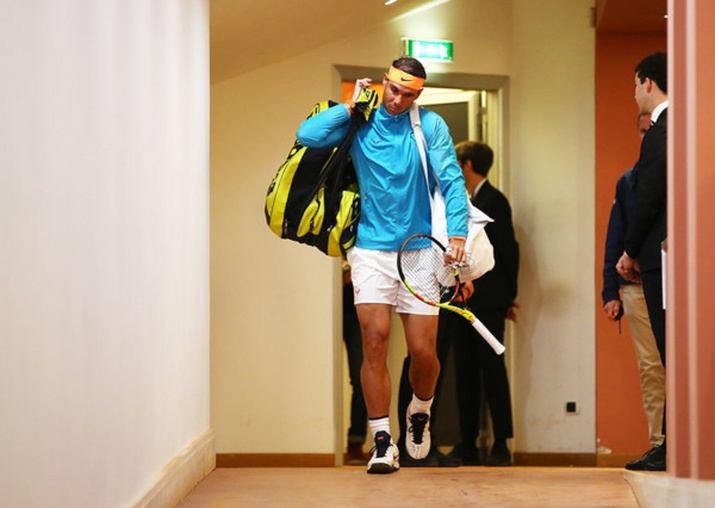 If his rounding into top form were not enough, he could not have asked for a kinder draw. He is located in the weakest quarter and is guaranteed to face a qualifier through his first couple of rounds. It is difficult to envision any of the seeds in his section getting the better of him in a best-of-five format as well. David Goffin is still trying to rediscover his best form following an injury hiatus, and Kei Nishikori has also struggled to tap into his best, too. Guido Pella has the clay-court game but may lack the mentality. The same could also be said for the promising talent Daniil Medvedev, who would not just face trying to take out Nadal in what is essentially his own backyard but reach his first major semifinal in the process.
Of course, while Nadal's quarter may be devoid of any major threats, his half is not. Roger Federer, Stan Wawrinka, and Stefanos Tsitsipas – the man who defeated him in Madrid – are all in the bottom half with the Spaniard. That said, while Nadal will be fully aware of the challenge they pose should he face one of them, he has to know the odds still favor him for victory. With all three in the same quarter, he is assured of only having to take down one of them. Furthermore, the second seed's game has historically proven lethal against right-handed players with one-handed backhands, as all three are. His head-to-head against Federer is certainly favorable, particularly on this surface, and with Wawrinka still searching for consistency, Nadal is apt to add to his winning history against that Swiss as well. As for Tsitsipas, while the young gun is quickly establishing himself as a force to be reckoned with and will no doubt be game and compete, it would be a huge ask to not only see him defeat Nadal at Roland Garros, but do so at that semifinal stage to reach his first major final.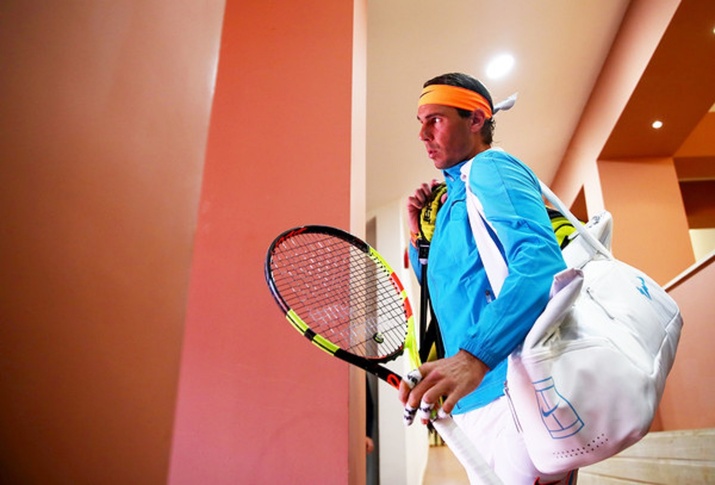 Clearly, Nadal is the heavy favorite in the bottom half of the draw, which leaves his biggest threat to title number twelve as top seed Novak Djokovic. Djokovic would be the player the Spaniard is most wary of and for good reason. The Serb enjoys a winning record in his rivalry with Nadal, including multiple victories over the Spaniard on clay, one of which came here at Roland Garros. Djokovic also has to be feeling relatively confident after winning the title in Madrid and reaching the final of Rome. And although he lost to Nadal in that Rome final – including a bagel set – given that he appeared to be running on fumes following long matches and late scheduling, he is unlikely to have suffered a mental setback from that loss. For Nadal, however, that win over Djokovic in Rome was a huge boost for him psychologically, no matter the circumstances. He is well aware that Djokovic has enjoyed the greater success against him in the back half of their rivalry and was perhaps still stinging from the way he was dismissed by the Serb in the final of the Australian Open in January. It was imperative that he get that win over Djokovic in the final of Rome, and he will be all-too-happy to draw on the confidence that match will have given him should he hope to repeat that feat if they meet in the final of Paris.
There are no guarantees in sports, which is why they play the game. Upsets will happen, and Nadal will be the first to say that there is a lot of tennis to be played over the fortnight in Paris. The thing is, there was always a lot of tennis to be played for those two weeks on eleven other occasions, too, and yet they all ended as expected with Nadal hoisting the trophy. With the way he finished in Rome and the draw that lies ahead of him, it would be an absolute shocker if Nadal failed to add to his already unprecedented number of Roland Garros crowns.
(Photo Source: Getty Images Europe)
Teaser Image: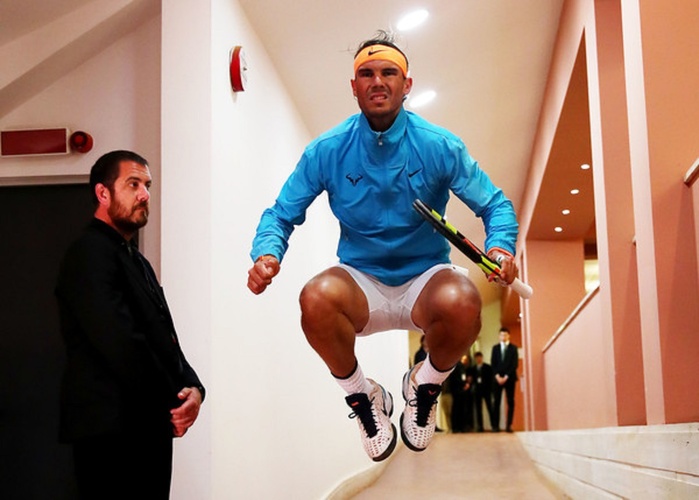 Inline Images: