Life is full of opportunities, and the life of a tennis player is no different. Chances arrive to blaze a path to future stardom, to jump on the road to redemption, or to simply right a faltering ship. Such opportunities may be awaiting a pair of players from both the ATP and WTA as play gets underway on Monday at the 2013 US Open. The question is who will seize it.
The last match of the day on Louis Armstrong Stadium features No. 4 seed David Ferrer against Nick Kyrgios. On paper, this match is no match at all. Ferrer is clearly the more accomplished of the two. This year alone, he has bagged a couple of titles, reached a Masters 1000 final in Miami, reached his first major singles final at Roland Garros, and made the quarterfinals at Wimbledon.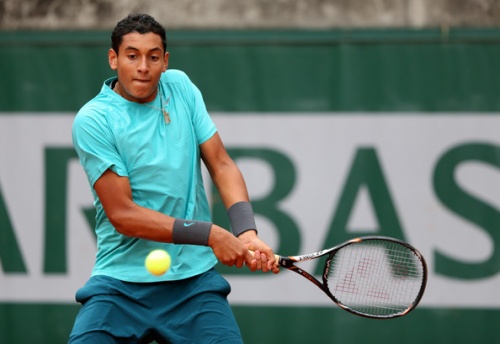 Those are the kind of results that Kyrgios can only imagine. The young Australian, currently the top-ranked junior, has enjoyed his share of success on the junior circuit, but he has scarcely been a blip on the ATP radar. His biggest claim to fame at the professional level has been a straight-sets victory over Radek Stepanek in the opening round of Roland Garros earlier this spring.
What then makes this seeming formality of a match possibly one of importance? The answer lies in what Ferrer has done, or has not done, leading up to the US Open.
Following Wimbledon, Ferrer opted to take a month off, and he has also been nursing an ankle injury. The rust and injury were evident in his poor outings at both Montreal and Cincinnati, making him potentially ripe for an upset. That is why Ferrer needs to make a statement in this first-round encounter. He needs to post a convincing win to find his rhythm and confidence in order to take advantage of his soft section of the draw if he hopes to get his game back on track and defend his semifinalist points from last year.
For Kyrgios, he must play his best and give himself the chance to take advantage of a top-10 player who is struggling to tap into his best form. A win over a player of Ferrer's caliber – even one at less than 100% - can serve as a springboard to bigger and better things in a young player's career.
The WTA serves up a similar storyline as No. 9 seed Jelena Jankovic takes on Madison Keys in the third match on Grandstand. Similar to Ferrer, veteran Jankovic has the more impressive résumé. The Serb is a former No. 1 and former US Open finalist. After seeing her game and ranking tumble the last few years, she has slowly started to resurrect her career in 2013 by winning a title and posting deep runs in Miami, Charleston, Roland Garros, and most recently a semifinal showing in Cincinnati where she took Victoria Azarenka to three sets.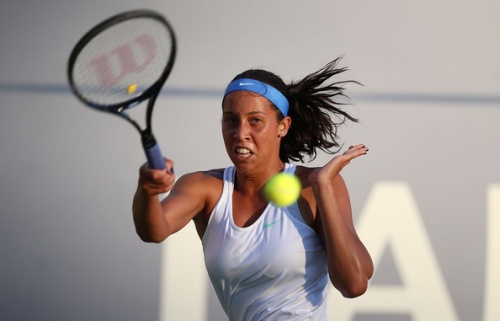 American hopeful Keys may not have equal credentials to her more experienced opponent, but she has given everyone plenty of reason to believe that she can make some noise in New York. 2013 has been a breakout year for the 18-year-old, who made the quarterfinals in Sydney, Charleston, and Birmingham, and reached the third round at Wimbledon earlier this summer. She has a powerful game and has gone toe-to-toe with the game's best, including the likes of Agnieszka Radwanska and Li Na.
Neither woman will be intimidated by the other in this matchup of contrasting styles. Keys can better control the match. She has the bigger weapons off the ground and off the serve, though the serve's impact may be tempered by the shoulder tendinitis that took her out of Cincinnati. Jankovic will look to use her strong return game, foot speed, and newfound willingness to venture to the net in order to secure victory. This is a match that is going to come down to who can control their nerves best and thus most effectively execute their respective game plans.
Both women know that they are in a very workable quarter of the draw, with Radwanska – who has never been beyond the round of 16 in Flushing Meadows – and the erratic Li as the two highest seeds in their section. It is plausible that the winner of this first-round encounter will go on to post a deep run at the year's final major, which could mean further redemption for Jankovic or encouraging promise on which Keys can build going forward.
It is these opportunities that make these two matchups intriguing. Officially, they are just like every other first-round encounter at this year's US Open. They afford the victor a bigger paycheck, more ranking points, and the chance to play at least one more match. Unofficially, these two matches could prove the start of an impressive showing in New York and provide the victor an opportunity to do something special.
Teaser Image: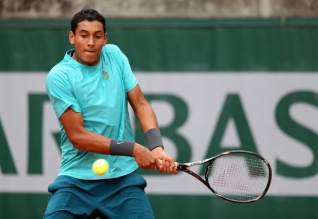 Inline Images: