Despite all of the hype surrounding the Novak Djokovic-Rafael Nadal match tomorrow, it would not be surprising if the Andy Murray-David Ferrer quarterfinal ends up being the match of the day.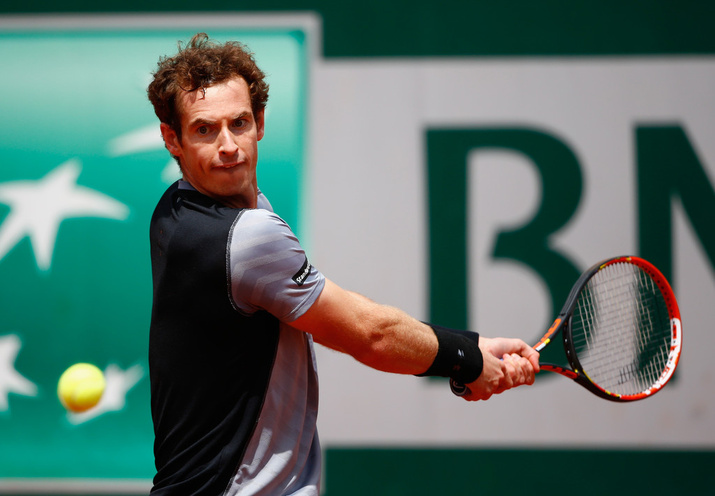 Murray leads the head-to-head between these two 9-6, although the Spaniard has a decisive 4-0 edge on clay and has won nine of the 11 sets they have played on clay. Their most recent meeting on the red dirt came back in 2012, where Ferrer got the best of the Brit in the French Open quarterfinals in four sets.
Of course, having won the Madrid Masters at the beginning of May, Rafael Nadal in the final, Murray is a much different player than he was the last time these two squared off at Roland Garros. It must be said that, even though Murray faced Nadal in Madrid, Ferrer should be the toughest test he's faced on clay this season, given how poor Nadal looked in that final.
Both Ferrer and Murray looked convincing in their fourth-round matches, with Ferrer taking apart Marin Cilic in three sets and Andy Murray getting through Frenchman Jeremy Chardy in four sets.
I think Murray is going to win this match, and here's why. What we have seen from Murray on clay this year is different than any other year. He's playing exponentially more aggressive, allowing his offensive and defensive skills to complement each other. In previous years, he was too passive on clay, which prevented him from succeeding against the very best. Murray knows that trying to beat Ferrer from 5-7 feet behind the baseline on clay is a losing strategy. Thus, look for him to stay on top of the baseline and dictate with his serve and forehand.
The one area where Ferrer will really struggle is off his second serve. Murray is an excellent returner, one of the best in the world for that matter, and has been very effective breaking Ferrer's serve in their recent matches.
Ferrer is a tough out at this tournament, but Murray should be able to get the job done if he stays on the attack.
Prediction: Murray in four sets
And then there is the match that everyone has been anticipating since the draw appeared: the world No. 1 against the reigning champion, who have faced each other more often than any other pair of men in the sport's history. We'll break it down one area of the game at a time.
Forehand: Nadal
Nadal's forehand on clay is arguably the greatest shot we've ever seen on any surface. His ability to generate topspin, angles, and length off that wing is unprecedented. Additionally, being a lefty allows him to attack the backhands of right-handers. Of course, Djokovic's backhand is a bit tougher to break. Nadal will need to be cracking this shot inside-out and down-the-line with regularity if he wants to win this match.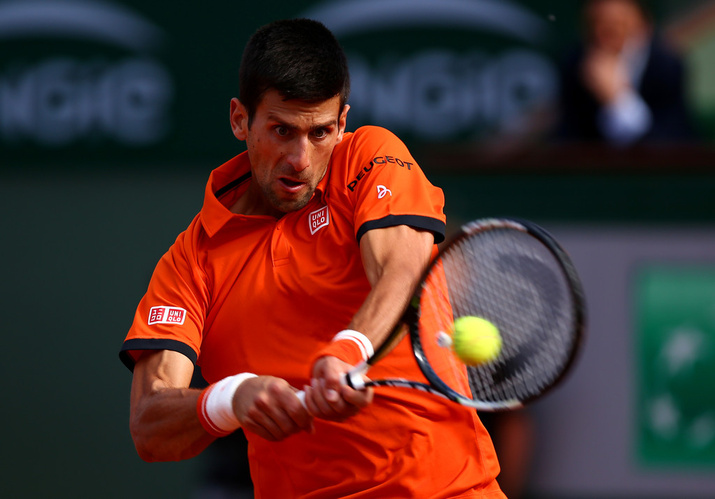 Backhand: Djokovic
This one isn't close. Djokovic's backhand is much better than Nadal's. Not that Nadal's isn't excellent, but Djokovic's backhand may be the best we've ever seen. When his backhand is pitted against Nadal's cross-court forehand, it is truly a battle of two legendary shots. He'll need to take it early per usual and go up the line and create short angles cross court. Those are the patterns that have succeeded for him in the past
Volleys: Nadal
Nadal is a much better volleyer than Djokovic. He puts himself in advantageous positions and usually only needs one volley to put the ball away since he's so canny at getting his opponents in trouble. Djokovic's net game has improved, but it definitely won't be a major staple of his plan for victory.
Serve: Even
Nadal doesn't possess a particularly fast serve, but he's able to put the lefty sidespin on it that can trouble even the best backhand returns, including Djokovic's. He is still going to have to get good direction on the ball to be successful and set up his forehand.
Djokovic's serve has improved by leaps and bounds over the years. He's done particularly well against Rafa in the past with the out wide kicker on both sides, pushing the Spaniard back and opening up the court. Last year's Wimbledon final displayed how good Djokovic's serve has gotten as Roger Federer struggled immensely with it over the course of five sets.
Defense: Even
Nadal loves standing way behind the baseline, running everything in sight down. He essentially turns into a human wall when put on the defensive, and it has frustrated more opponents than one could count over the years.
Djokovic, who I'd say is a bit slower than Nadal, is better at defending closer to the baseline, using open-stance forehands and backhands to expand his base and stretch out to the ball.
Intangibles: Even
Djokovic has the momentum of the 2015 season on his side. He won Monte Carlo and Rome and has only lost two matches this year, neither of which was to Nadal, whom he actually defeated in Monte Carlo in resounding fashion. The Serb has been the best player in the world this year by a mile and has won every important tournament outside Madrid, which he did not play. Although he has lost in the French Open three years in a row to Nadal, it hasn't been easy pickings for Nadal, who's been put through hell by his biggest rival over the last few years.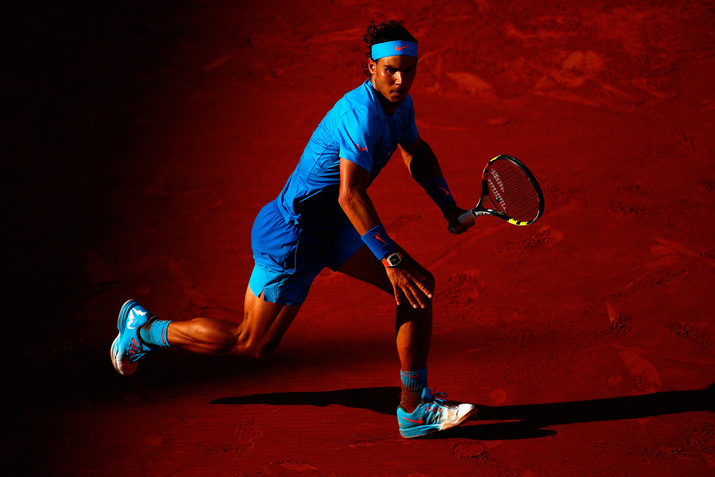 What Nadal has on his side is nine French Opens, which has to count for something. He's only ever lost at the French Open once and has beaten his opponent tomorrow on six separate occasions at Roland Garros.
Nadal had a poor run entering Roland Garros, but he'll approach the match knowing that he's entered matches with Djokovic in the past with similar confidence and has been able to get through. In last year's final, Nadal lost the first set 6-3, and it looked like it was finally time for Djokovic to get that elusive title. We all know that didn't happen, and it's something Nadal will surely be thinking about.
Prediction: Nadal in four sets
Teaser Image:
Inline Images: