The second week in the ATP draw at the US Open begins with compelling matches between high seeds with plenty of history between them, some of it recent.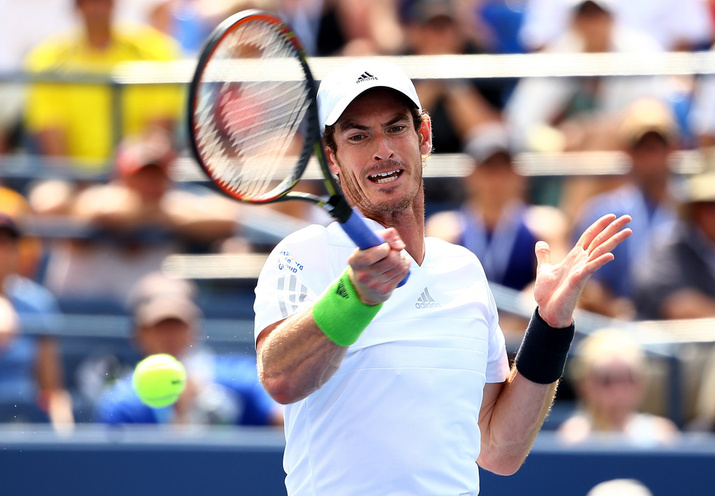 Jo-Wilfried Tsonga v. Andy Murray
Tsonga is unquestionably one of the best players to have never won a major. The Frenchman has been barricaded from Grand Slam success by the Big Four. Throughout 2014, Tsonga has vocally expressed the frustration of not having been able to break through the Big Four and win a major.
Three weeks ago in Toronto, Tsonga pieced together what was the best week of his career, defeating in succession Novak Djokovic, Murray, Grigor Dimitrov, and Roger Federer to win the title while dropping only one set in the process.
Murray, who comes into this match as the odds-makers' favorite, knows he has a stern test in front of him. Although he leads their head-to-head 9-2, the Frenchman is far and away the more in-form player and has looked much more convincing in his opening three matches. Murray dealt with a bout of cramps in his first-round match against Robin Haase and needed four sets to get past a very underwhelming Andrey Kuznetsov in the third round.
The reason Tsonga has such a poor head-to-head against Murray is because the Scot brings out the absolute worst in him. Tsonga has such a large and commanding game, but it can enter lapses of debilitating inconsistency. Murray's cross-court backhand, which is arguably the best in tennis, plays directly into Tsonga's backhand, the most liable part of his game.
Tsonga has executed his high-voltage game in a much more patient, confident manner the last few weeks. Considering Murray's poor form, Tsonga should be able to get through this one assuming his nerves hold up.
Prediction: Tsonga in four sets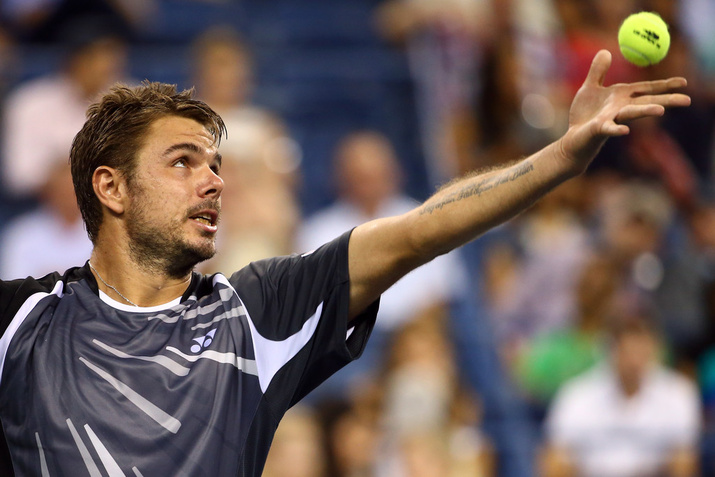 Stan Wawrinka v. Tommy Robredo
On the way to his maiden Grand Slam title back in January, Stan Wawrinka received a walkover in the third round and beat Tommy Robredo in the fourth round. In the third round at the U. S. Open, Stan Wawrinka received a walkover from Slovenian Blaz Kavcic and will now face Tommy Robredo in the fourth round. The symmetry is quite striking, and it would be a bizarre parallel if Wawrinka is able to go on and win this tournament.
Outside of their match in Melbourne, which Wawrinka of course won, Robredo has dominated this head-to-head. The Spaniard has won six out of their eight career meetings.
On Saturday night, Robredo was able to quell the power of young Aussie Nick Kyrgios after being completely overpowered in the first set. Robredo's court coverage, resilience, and ability to adapt provided the 19-year-old Kyrgios with a fine lesson on what it takes to win at the highest level.
The outcome of this match will be largely decided by Wawrinka. If the Swiss is off his game, it's going to spell major trouble against an experienced veteran like Robredo who knows how to let his opponents self-destruct. If he's on, Wawrinka should be able to dictate the flow of play and blow past Robredo.
Wawrinka's cross-court backhand, one of the most aesthetically pleasing shots in tennis, will force Robredo to come up with some wonderful footwork to play his beloved inside-out forehand. Look for this particular exchange of shots to be a major factor as the match develops.
Wawrinka has not been very impressive thus far, and it's no coincidence that Robredo leads this head-to-head 6-2. It's a bold prediction, but Robredo gets the nod in this one.
Prediction: Robredo in five sets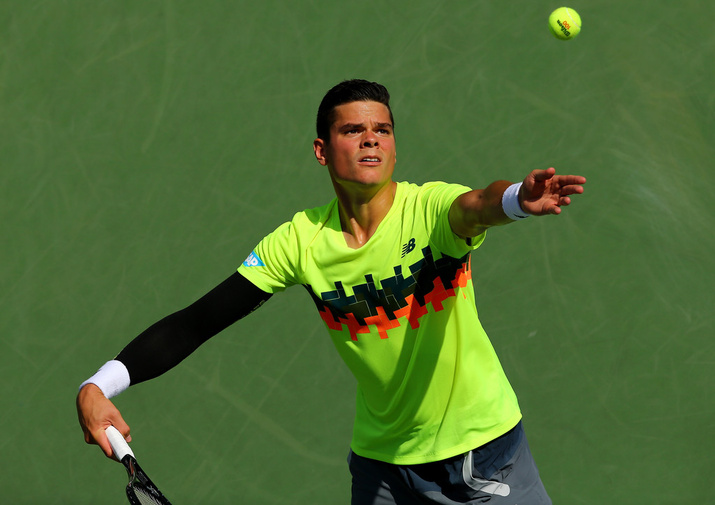 Kei Nishikori v. Milos Raonic
In a match pitting two of the game's rising stars, Kei Nishikori will be looking to avenge his fourth-round Wimbledon loss to big-serving Canadian Milos Raonic.
Nishikori's level of play is always a bit of an uncertainty because it continually fluctuates with his health. The Japanese sensation can't seem to avoid injury and has a long list of mid-match and mid-event retirements and withdrawals. At the moment, though, Nishikori seems healthy and ready to take on the second week of the Open.
Milos Raonic has been one of the most reliable players on tour this year and will be looking to make his third consecutive major quarterfinal tomorrow night.
Raonic and Nishikori have met on three occasions, with Nishikori leading the head-to-head 2-1. Their only meeting on a hard court came in the final of Tokyo back in 2012, which Nishikori won in three sets.
Nishikori's lightning-quick reactions and speed around the court makes him a very dangerous opponent for Raonic, who relies on his serve and ability to punish short balls to win matches. Raonic's footwork has improved and as a result, it will be critical for Nishikori to use his footwork and speed to get around the ball and on top of the rallies. In their Wimbledon match, Raonic really pushed Nishikori around, doing a nice job of reversing their typical roles when they have played.
In his third-round match against Victor Estrella Burgos, Raonic needed three tiebreaks to seal the deal. While Estrella Burgos wasn't able to capture any of these tiebreaks, one would believe Nishikori will be able to capitalize if given that many chances.
This is generally a bad matchup for Raonic, and assuming Nishikori is healthy, he will have a great chance to reach his first U. S. Open quarterfinal.
Prediction: Nishikori in four sets
Teaser Image: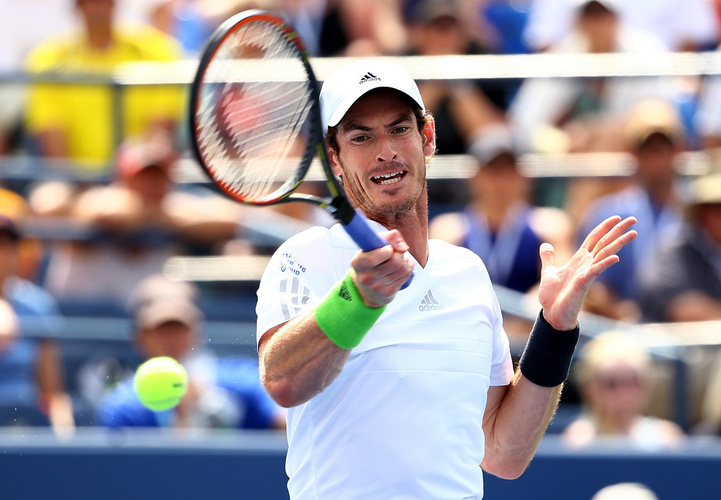 Inline Images: