Not again. Those are two words that are probably going through the minds of Rafael Nadal, his camp, and his fans throughout the world. The situation may not be as dire as what he faced in 2012, but a right wrist injury sustained this past Tuesday once more finds the Spaniard having to sit out the Masters events in Canada and Cincinnati. It is also an injury that changes the entire outlook for the upcoming weeks of the summer hard-court season.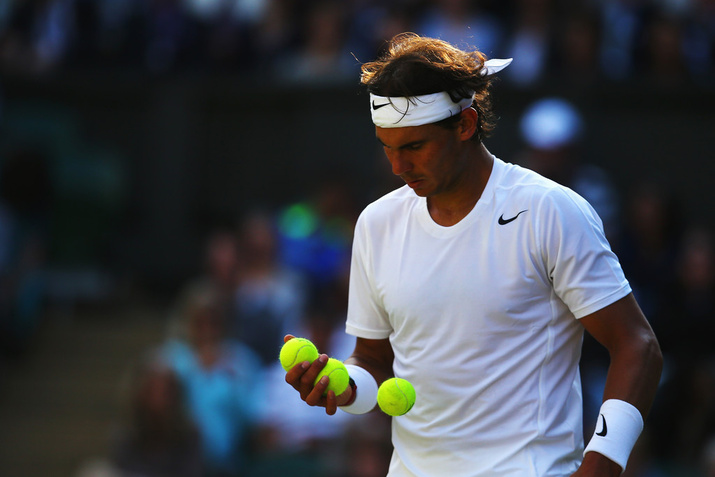 While most would not wish ill will towards a fellow competitor, Nadal's forced absence must have some players feeling a little more optimistic about their opportunities this summer. A number of the young guns have made steady inroads on the tour and up the rankings in 2014, and there is little doubt that removing Nadal as a potential hurdle increases their odds of continuing that trend. Furthermore, Roger Federer, who has looked much improved from last year, is another player who could benefit from Nadal's temporary hiatus. The Spaniard has historically been a bad matchup for the Swiss, so Federer will be keenly aware that his chances of grabbing an 18th major in New York look better with Nadal either coming into the US Open cold, or possibly missing in action altogether.
And then there's the advantage afforded to Novak Djokovic with Nadal currently relegated to the sidelines. Since Nadal is unable to defend his points from his 2013 title runs in Canada and Cincinnati, the Serb's lead in the rankings is bound to increase. This factor could prove pivotal with Djokovic likely to skip defending points of his own in the fall with the birth of his first child.
For all the positives that some players may be able to reap from Nadal's absence, however, there is no question that his inability to compete in the coming weeks is an overall loss for tournaments and fans. Obviously, the person most negatively affected is the man himself.
As previously mentioned, Nadal is the defending champion at both Canada and Cincinnati, which means his ranking will take a hit. Additionally, he is currently not in the most confident state of mind. After winning his ninth title at Roland Garros, it cannot be said that he has had a poor year thus far, but it has been nowhere near as stellar as his 2013 campaign. He suffered some surprising early exits on the clay, as well as premature losses at Indian Wells and Wimbledon. He was already going to have to come into the US Open with less confidence than last season and knowing he had the pressure of defending that title. But now, assuming that he is even able to play it, he is going to have the added obstacle of trying to win his third trophy there with scant preparation.
But Nadal is not the only one adversely affected by the injury. So, too, is tennis as a whole. Like so many of the other game's top stars, he is a compelling component of the sport. Many were looking forward to seeing how well he could back up his summer hard-court results of last season, only to see him now deprived of the opportunity to even attempt to defend his Masters titles. In addition to that, fans will be forced to wait a little longer for the chance to see him add another enthralling chapter to his rivalries with Djokovic, Federer, and others. In essence, it feels like a certain spark is missing without the Spaniard in the picture leading up to the US Open.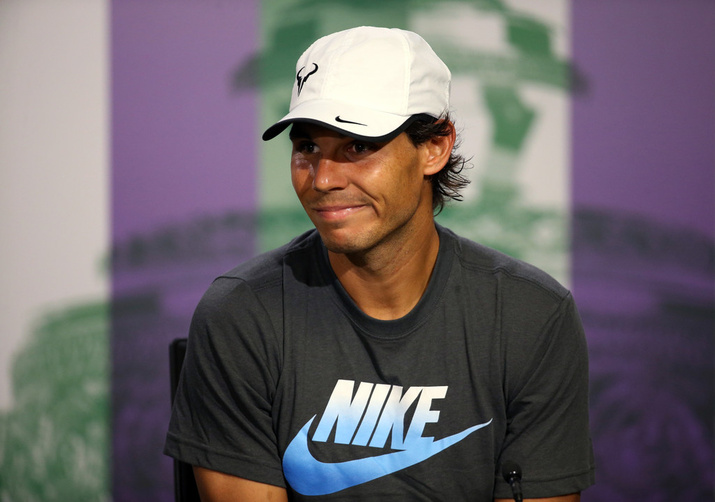 There is no getting around that Nadal's absence in the coming weeks will be deeply felt, and he will be missed for a number of reasons. But the good news is that, at least for the time being, the wrist injury does not sound too serious. He seems relatively confident of being in New York, and even if not at his best, the sport will be better for it if he is. That said, should the injury prevent him from playing at the US Open, he should still be ready to go for the fall to help make for an exciting finish to 2014.
Teaser Image: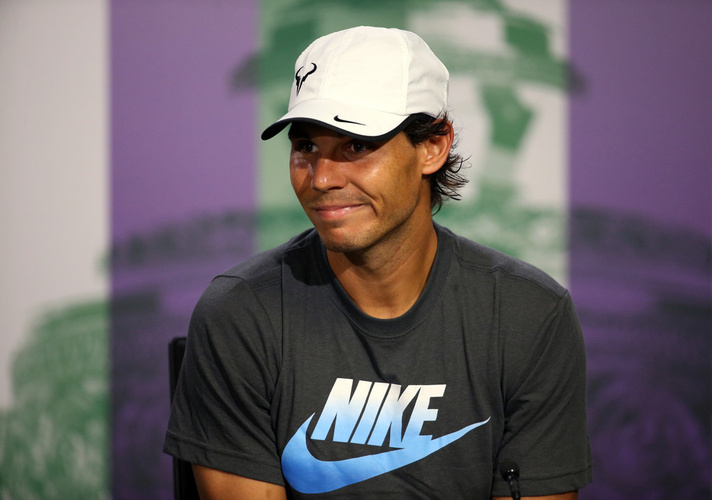 Inline Images: