In describing the women's game, both its supporters and opponents tend to land on one word in particular: "drama." For its fans, the WTA Tour provides viewers with intrigue on and off the court. Press conference quotes, injury timeouts, and momentum shifts all contribute to what they consider to be a highly entertaining package. For its detractors, those elements fail to conceal its difference in overall quality compared to the men's game, a typical "style vs. substance" argument.
But is every WTA match a one-dimensional drama-fest? Surely that read is as reductive as deeming every encounter on the ATP a portrait of perfected athleticism. After all, painting either tour with such broad brushes takes something away from the truly athletic or, as we saw this week at the Open GDF Suez in Paris, the truly dramatic.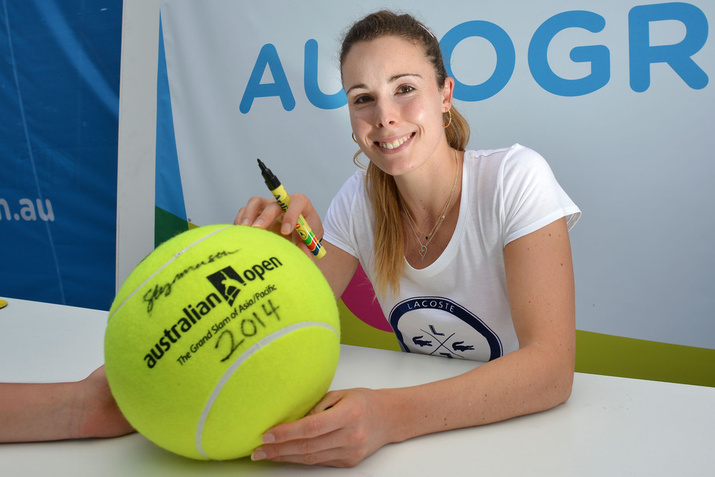 Love her or hate her for it, it is fair to assert that wherever France's own Alizé Cornet goes, drama is not far behind. The 24-year-old burst onto the WTA Tour as a teenager, making a seamless transition onto the main circuit with a run to the finals of Rome, upsetting two future French Open champions (Svetlana Kuznetsova and Francesca Schiavone) en route. Her consistency took her within one point of a top-10 ranking, playing some of her best tennis at the beginning of 2009 and taking eventual finalist Dinara Safina to her limits at the Australian Open. Leading 5-2 in the final set, the Frenchwoman failed to convert on two match points, including one on which her shot landed mere centimeters beyond the baseline.
From there, Cornet suddenly faded into obscurity, an appearance among fellow up-and-comers for a web series called Xperia HotShots being a rare highlight over a three-year absence from the collective tennis conversation. If she wasn't suffering from an injury, it was a bout of mental fragility (or even a misfiring cell phone) derailing her progress. Yet through 2012, the Frenchwoman began showing some signs of life, reaching two International-level finals on her beloved red clay and winning one in Bad Gastein.
With renewed confidence, Cornet tapped into another well of good form that has shown few signs of letting up heading into the new season. Twice she took Victoria Azarenka to three sets at a Grand Slam tournament, and she finished the year at her highest ranking since 2008.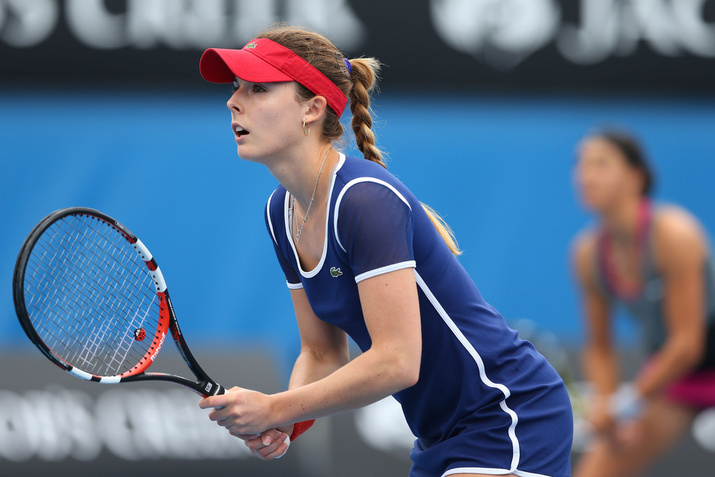 Through the start of 2014, Alizé Cornet has shown us some of the very best both Tours have to offer: high-quality play and drama to a nearly operatic proportion. Just last week in Paris, she set a new standard in bizarre injury timeouts, citing a "stifling atmosphere" mid-way through the first of four consecutive three-set matches she would play in the tournament.
Against both Barbora Zahlavova Strycova and Andrea Petkovic, she let second-set leads slip as the lure of a final-set struggle was apparently too strong to deny. It all came to a head against her Italian rival, Sara Errani. In the first meeting since their previous topsy-turvy encounter in Canada, Cornet treated the crowd to one last titanic match, ending with the Frenchwoman leaving the court in tears after losing the third set in a tiebreak.
While some might view the Cornets of the Tour as over-the-top menaces, the Frenchwoman herself seems to be taking her dramatic week in stride. She should feel proud of the 12-plus hours she spent on her home court, creating as much atmosphere as her 5'8" frame can emit (and then some). Where she goes next remains to be seen, but high-octane drama is all but guaranteed.
Teaser Image: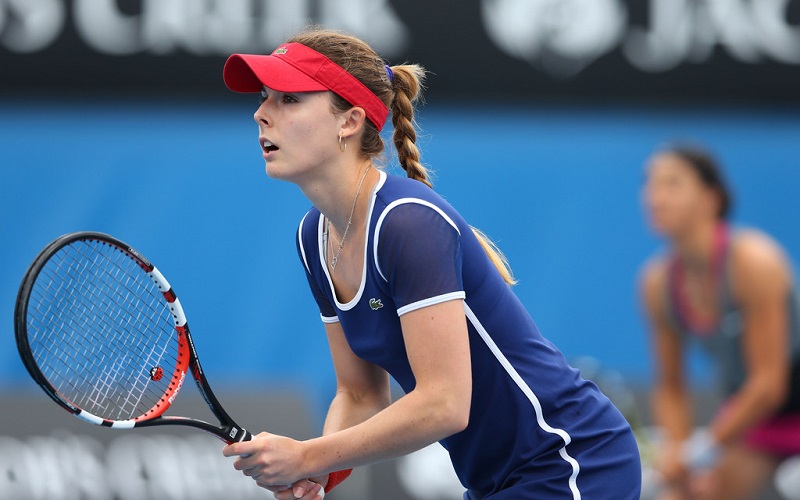 Inline Images: