Tennis legend John McEnroe, whose name is emblazoned on the Sportime Club's John McEnroe Tennis Academy, announces the Johnny Mac Tennis Project (JMTP) Sponsored Scholarship Program. McEnroe himself has donated the inaugural scholarship to David Clarke, a 13-year-old 5-star recruit from the Bronx, NY. With the support of JMTP, the eighth-grader has been training at JMTA since 2018 and finished his last year of Boys 12s with a national ranking of number 3 in the United States. "David was selected for this scholarship because we are impressed with his ambition and his undeniable potential," said McEnroe. "I know what a game changer tennis can be and our goal is to continue to support David's dreams as he develops his game and benefits from the great sport of tennis on and off the courts."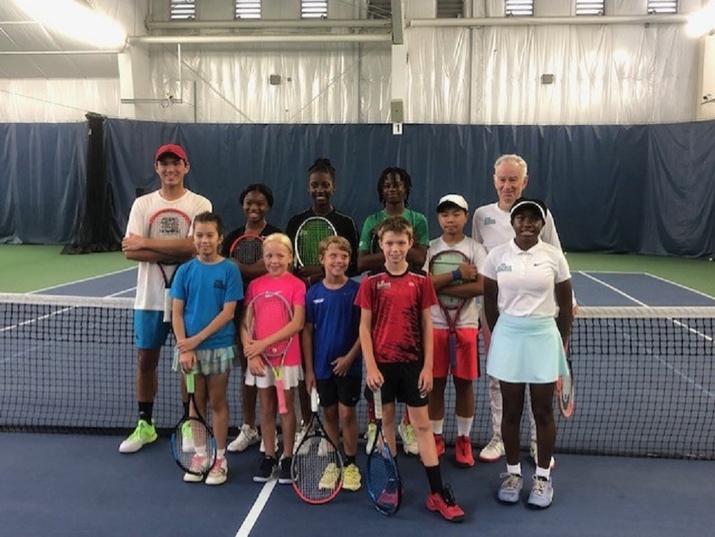 One of the main goals of the scholarship program is to increase access to high-level tennis training for low-income players. Scholarship recipients will train exclusively with world-class coaches at John McEnroe Tennis Academy (JMTA). All Sponsored Scholarships provide for the year-round on-court training necessary for a child to compete at a sectional level. Additionally, Grand-Slam level scholarships fund the tournament travel, equipment, and off-court training required for a player to compete at a national or international level.
"Participating in sports transforms lives, and we're committed to removing the financial barriers that prevent so many kids from playing tennis," said John McEnroe. "I am thrilled to be personally kicking off this program because these scholarships will help some very deserving kids pursue their dreams of playing tennis at a high level, and will let donors see firsthand how their contributions directly impact the recipients."
The Johnny Mac Tennis Project changes lives by removing the racial, economic, and social barriers to success through tennis. A 501(c)(3) nonprofit founded by John McEnroe, JMTP introduces the sport of tennis as a life-long health, fitness, and social activity to thousands of under-resourced New York City area children. For a smaller group of dedicated young athletes, JMTP provides a pathway to success through competitive tennis, leading to college scholarships, careers in the industry, and, for a few, professional tennis careers. To learn more about JMTP, please visit www. jmtpny.org.
Teaser Image: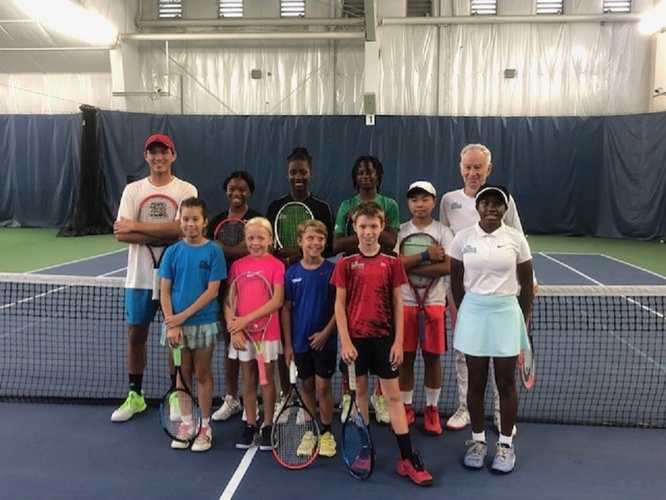 Inline Images: